This web app uses cookies to compile statistic information of our users visits. By continuing to browse the site you are agreeing to our use of cookies. If you wish you may change your preference or read about cookies
close
Why Johnson & Johnson's Business Model is so successful?
Get all the answers
---
Johnson & Johnson's Company Overview
---
Johnson & Johnson is an American multinational medical devices, pharmaceutical, and consumer packaged goods manufacturer founded in 1886. Johnson & Johnson and its subsidiaries (the "Company") have approximately 125.000 employees worldwide engaged in the research and development, manufacture, and sale of a broad range of products in the health care field. Johnson & Johnson is a holding company, which has more than 250 operating companies conducting business in virtually all countries of the world. The Company's primary focus is products related to human health and well-being.
www.jnj.com
Country: New York
Foundations date: 1886
Type: Public
Sector: Healthcare
Categories: Pharmaceuticals
---
Johnson & Johnson's Customer Needs
---
Social impact:
Life changing: provides hope
Emotional: reduces anxiety, wellness, therapeutic value, badge value, provides access
Functional: reduces risks, avoids hassles, quality, integrates, variety
---
Johnson & Johnson's Related Competitors
---
---
Johnson & Johnson's Business Operations
---
Biopharma:
A firm assumes complete control of the biopharmaceutical model's research, development, and commercialization (DDC) operations. Under this approach, the firm develops the product internally and retains commercial skills to deliver the product to patients.
Credits:
A credit arrangement is when a consumer purchases items on credit (without paying cash) and spends the provider later. Typically, trade credit is extended for a certain number of days after the products are delivered. These credits may be deducted from one's tax liability.
Archetypes of business model design:
The business model archetypes include many business personalities and more than one business model linked to various goods or services. There is a common foundation behind the scenes of each unit, but from a management standpoint, each group may operate independently.
Customer loyalty:
Customer loyalty is a very successful business strategy. It entails giving consumers value that extends beyond the product or service itself. It is often provided through incentive-based programs such as member discounts, coupons, birthday discounts, and points. Today, most businesses have some kind of incentive-based programs, such as American Airlines, which rewards customers with points for each trip they take with them.
Decomposition:
Simplifying many product kinds inside a product group or set of goods. A technique for doing business analysis in which a complex business process is dissected to reveal its constituent parts. Functional decomposition is a technique that may be used to contribute to an understanding and management of large and complicated processes and assist in issue solving. Additionally, functional decomposition is utilized in computer engineering to aid in the creation of software.
Brands consortium:
A collection of brands that coexist under the auspices of a parent business. The businesses in this pattern develop, produce, and market equipment. Their strength is in copywriting. Occasionally used to refer to a short-term agreement in which many companies (from the same or other industrial sectors or countries) combine their financial and personnel resources to execute a significant project benefiting all group members.
Bundling:
Multiple products or services have been bundled together to enhance the value. Bundling is a marketing technique in which goods or services are bundled to be sold as a single entity. Bundling enables the purchasing of several goods and services from a single vendor. While the goods and services are often linked, they may also consist of different items that appeal to a particular market segment.
Cross-subsidiary:
When products and goods and products and services are integrated, they form a subsidiary side and a money side, maximizing the overall revenue impact. A subsidiary is a firm owned entirely or in part by another business, referred to as the parent company or holding company. A parent company with subsidiaries is a kind of conglomerate, a corporation that consists of several distinct companies; sometimes, the national or worldwide dispersion of the offices necessitates the establishment of subsidiaries.
Digital transformation:
Digitalization is the systematic and accelerated transformation of company operations, processes, skills, and models to fully exploit the changes and possibilities brought about by digital technology and its effect on society. Digital transformation is a journey with many interconnected intermediate objectives, with the ultimate aim of continuous enhancement of processes, divisions, and the business ecosystem in a hyperconnected age. Therefore, establishing the appropriate bridges for the trip is critical to success.
Franchising:
A franchise is a license that a business (franchisee) obtains to get access to a business's secret knowledge, procedures, and trademarks to promote a product or provide services under the company's business name. The franchisee typically pays the franchisee an initial startup cost and yearly licensing fees in return for obtaining the franchise.
Regular replacement:
It includes items that must be replaced on a regular basis; the user cannot reuse them. Consumables are products utilized by people and companies and must be returned regularly due to wear and tear or depletion. Additionally, they may be described as components of a final product consumed or irreversibly changed throughout the production process, including semiconductor wafers and basic chemicals.
Experience selling:
An experience in the sales model describes how a typical user perceives or comprehends a system's operation. A product or service's value is enhanced when an extra customer experience is included. Visual representations of experience models are abstract diagrams or metaphors derived from recognizable objects, actions, or systems. User interfaces use a range of experience models to help users rapidly comprehend what is occurring in the design, where they are, and what they may do next. For example, a software experience model may depict the connection between two applications and the relationship between an application and different navigation methods and other system or software components.
Long tail:
The long tail is a strategy that allows businesses to realize significant profit out of selling low volumes of hard-to-find items to many customers instead of only selling large volumes of a reduced number of popular items. The term was coined in 2004 by Chris Anderson, who argued that products in low demand or with low sales volume can collectively make up market share that rivals or exceeds the relatively few current bestsellers and blockbusters but only if the store or distribution channel is large enough.
Licensing:
A formal agreement in which the owner of the copyright, know-how, patent, service mark, trademark, or other intellectual property grants a licensee the right to use, manufacture, and sell copies of the original. These agreements often restrict the licensee's scope or area of operation, define whether the license is exclusive or non-exclusive, and stipulate whether the licensee will pay royalties or another kind of compensation in return. While licensing agreements are often used to commercialize the technology, franchisees also utilize them to encourage the sale of products and services.
Make and distribute:
In this arrangement, the producer creates the product and distributes it to distributors, who oversee the goods' ongoing management in the market.
Open innovation:
A business concept established by Henry Chesbrough that inspires firms to pursue out external sources of innovation in order to enhance product lines and reduce the time needed to bring the product to the market, as well as to industry or release developed in-house innovation that does not fit the customer's experience but could be used effectively elsewhere.
Healthcare:
The prevention, treatment, and management of disease and maintaining mental and physical well-being via the medical and allied health professionals' services. It includes diagnostic, preventative, remedial, and therapeutic service providers such as physicians, nurses, hospitals, and other private, public, and volunteer organizations. Additionally, it comprises producers of medical equipment and pharmaceuticals, as well as health insurance companies.
Product innovation:
Product innovation is the process of developing and introducing a new or better version of an existing product or service. This is a broader definition of innovation than the generally recognized definition, which includes creating new goods that are considered innovative in this context. For example, Apple launched a succession of successful new products and services in 2001?the iPod, the iTunes online music service, and the iPhone?which catapulted the firm to the top of its industry.
Low touch:
Historically, developing a standard touch sales model for business sales required recruiting and training a Salesforce user who was tasked with the responsibility of generating quality leads, arranging face-to-face meetings, giving presentations, and eventually closing transactions. However, the idea of a low-touch sales strategy is not new; it dates all the way back to the 1980s.
Recommended companies based on your search:

AmerisourceBergen Corporation is an American drug wholesale company that was formed by the merger of Bergen Br...

Roche Holding AG, incorporated on April 13, 1966, is a research-based healthcare company. The company develops...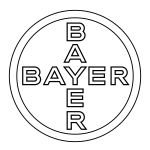 Bayer AG is a German multinational chemical and pharmaceutical company founded in Barmen (today a part of Wupp...
You rock! Thank you for your interest.
Before starting the canvas download, we would like to ask you to pay with a tweet.
x
Before downloading the canvas, we would like to invite you to our newsletter, from time-to-time we will send you curated content about business strategy