This web app uses cookies to compile statistic information of our users visits. By continuing to browse the site you are agreeing to our use of cookies. If you wish you may change your preference or read about cookies
Your search for
Prices
Resulted in 3 canvas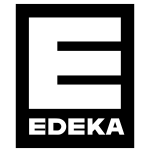 The Edeka Group is the largest German supermarket corporation, holding a market share of 26%. Founded in 1898, it consists today of several cooperativ...

Moneysupermarket.com provides to their customers with a free, easy to use, online service so they can compare a wide range of products in one place an...

Orthly is a company which wants to make the world a more smiling place, by offering clear braces to an incomparable price. It provides doctor-prescrib...
Before downloading the canvas, we would like to invite you to our newsletter, from time-to-time we will send you curated content about business strategy