This web app uses cookies to compile statistic information of our users visits. By continuing to browse the site you are agreeing to our use of cookies. If you wish you may change your preference or read about cookies
Your search for
Videoconferencing
Resulted in 3 canvas

Cisco WebEx helps its business customers take the shortest route to their meetings. The company's core subscription-based Web-conferencing software an...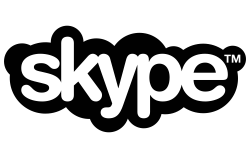 Skype is an application that provides video chat and voice call services. Users may exchange such digital documents as images, text, video and any oth...

TIM Hellas Telecommunications SA is at the forefront of mobile communications in Greece and its brand stands for innovative products and services. TIM...
Before downloading the canvas, we would like to invite you to our newsletter, from time-to-time we will send you curated content about business strategy