This web app uses cookies to compile statistic information of our users visits. By continuing to browse the site you are agreeing to our use of cookies. If you wish you may change your preference or read about cookies
close
Why Apple's Business Model is so successful?
Get all the answers
---
Apple's Company Overview
---
Apple is an American multinational technology company headquartered in Cupertino, California, that designs, develops, and sells consumer electronics, computer software, and online services. Its hardware products include the iPhone smartphone, the iPad tablet computer, the Mac personal computer, the iPod portable media player, the Apple Watch smartwatch, and the Apple TV digital media player. Apple's consumer software includes the macOS and iOS operating systems, the iTunes media player, the Safari web browser, and the iLife and iWork creativity and productivity suites. Its online services include the iTunes Store, the iOS App Store and Mac App Store, Apple Music, and iCloud. Apple was founded by Steve Jobs, Steve Wozniak, and Ronald Wayne in April 1976 to develop and sell personal computers. It was incorporated as Apple Computer, Inc. in January 1977, and was renamed as Apple Inc. in January 2007 to reflect its shifted focus toward consumer electronics.
www.apple.com
Country: California
Foundations date: 1976
Type: Public
Sector: Technology
Categories: Electronics
Tags:
hardware
,
software
,
electronics
,
mac
,
iPod
,
iPhone
,
iPad
,
Apple Watch
,
Apple TV
,
machos
,
iOS
,
watches' tvOS
,
ilife
,
iWork
,
Apple pay
,
Apple store
,
online Apple store
,
iTunes store
,
iOS App store
,
mac App store
,
ibooks store
,
icloud
,
Apple music
---
Apple's Customer Needs
---
Social impact:
Life changing: provides hope, self-actualization, affiliation/belonging
Emotional: rewards me, design/aesthetics, badge value, fun/entertainment, attractiveness, provide access
Functional: saves time, simplifies, organizes, integrates, connects, reduces effort, avoids hassles, reduces cost, quality, variety
---
Apple's Related Competitors
---
---
Apple's Business Operations
---
Curated retail:
Curated retail guarantees focused shopping and product relevance; it presents a consumer with the most appropriate options based on past purchases, interactions, and established preferences. It may be provided via human guidance, algorithmic recommendations, or a combination of the two.
Channel aggregation:
Consolidating numerous distribution routes into one to achieve greater economic efficiency. A business model for internet commerce in which a company (that does not manufacture or warehouse any item) gathers (aggregates) information about products and services from many competing sources and displays it on its website. The firm's strength is in its power to create an 'environment' that attracts users to its website and develop a system that facilitates pricing and specification matching.
Credits:
A credit arrangement is when a consumer purchases items on credit (without paying cash) and spends the provider later. Typically, trade credit is extended for a certain number of days after the products are delivered. These credits may be deducted from one's tax liability.
Advertising:
This approach generated money by sending promotional marketing messages from other businesses to customers. When you establish a for-profit company, one of the most critical aspects of your strategy is determining how to generate income. Many companies sell either products or services or a mix of the two. However, advertisers are frequently the source of the majority of all of the revenue for online businesses and media organizations. This is referred to as an ad-based income model.
Culture is brand:
It requires workers to live brand values to solve issues, make internal choices, and provide a branded consumer. Developing a distinctive and enduring cultural brand is the advertising industry's holy grail. Utilizing the hazy combination of time, attitude, and emotion to identify and replicate an ideology is near to marketing magic.
Blue ocean strategy:
The blue ocean approach is predicated on the premise that market limits and industry structure are not predetermined and may be reconfigured via the actions and attitudes of industry participants. This is referred to as the reconstructionist perspective by the writers. Assuming that structure and market boundaries exist solely in managers' thoughts, practitioners who subscribe to this perspective avoid being constrained by actual market structures. To them, more demand exists, primarily untapped. The core of the issue is determining how to produce it.
Benchmarking services:
Benchmarking is a technique for evaluating performance and gaining insights via data analytics. It may be used to conduct internal research on your firm or compare it to other businesses to enhance business processes and performance indicators following best practices. Typically, three dimensions are measured: quality, time, and cost. In this manner, they may ascertain the targets' performance and, more significantly, the business processes that contribute to these companies' success. The digital transformation era has spawned a slew of data analysis-focused software businesses.
Digitization:
This pattern is based on the capacity to convert current goods or services into digital versions, which have several benefits over intangible products, including increased accessibility and speed of distribution. In an ideal world, the digitalization of a product or service would occur without compromising the consumer value proposition. In other words, efficiency and multiplication achieved via digitalization do not detract from the consumer's perceived value. Being digitally sustainable encompasses all aspects of sustaining the institutional framework for developing and maintaining digital objects and resources and ensuring their long-term survival.
Customer loyalty:
Customer loyalty is a very successful business strategy. It entails giving consumers value that extends beyond the product or service itself. It is often provided through incentive-based programs such as member discounts, coupons, birthday discounts, and points. Today, most businesses have some kind of incentive-based programs, such as American Airlines, which rewards customers with points for each trip they take with them.
Aikido:
The aikido business model is often characterized as using a competitor's strength to get an edge over them. This is accomplished through finding weaknesses in a competitor's strategic position. In addition, it adds to marketing sustainability by exposing rivals' flaws, finding internal and external areas for development, and attracting consumers via specific product offers that deviate from the norm.
Decomposition:
Simplifying many product kinds inside a product group or set of goods. A technique for doing business analysis in which a complex business process is dissected to reveal its constituent parts. Functional decomposition is a technique that may be used to contribute to an understanding and management of large and complicated processes and assist in issue solving. Additionally, functional decomposition is utilized in computer engineering to aid in the creation of software.
Best in class services:
When a firm brings a product to market, it must first create a compelling product and then field a workforce capable of manufacturing it at a competitive price. Neither task is simple to perform effectively; much managerial effort and scholarly study have been dedicated to these issues. Nevertheless, providing a service involves another aspect: managing clients, who are consumers of the service and may also contribute to its creation.
Demarketing:
Excluding current clients that are unprofitable or who do not adhere to company principles. Efforts directed towards reducing (not eliminating) demand for a product that (1) a company cannot provide in sufficient quantities or (2) a firm does not want to sell in a particular area due to prohibitively expensive distribution or marketing expenses. Increased pricing, less promotion, and product redesign are all common demarketing tactics.
Bundling:
Multiple products or services have been bundled together to enhance the value. Bundling is a marketing technique in which goods or services are bundled to be sold as a single entity. Bundling enables the purchasing of several goods and services from a single vendor. While the goods and services are often linked, they may also consist of different items that appeal to a particular market segment.
Cross-subsidiary:
When products and goods and products and services are integrated, they form a subsidiary side and a money side, maximizing the overall revenue impact. A subsidiary is a firm owned entirely or in part by another business, referred to as the parent company or holding company. A parent company with subsidiaries is a kind of conglomerate, a corporation that consists of several distinct companies; sometimes, the national or worldwide dispersion of the offices necessitates the establishment of subsidiaries.
Digital transformation:
Digitalization is the systematic and accelerated transformation of company operations, processes, skills, and models to fully exploit the changes and possibilities brought about by digital technology and its effect on society. Digital transformation is a journey with many interconnected intermediate objectives, with the ultimate aim of continuous enhancement of processes, divisions, and the business ecosystem in a hyperconnected age. Therefore, establishing the appropriate bridges for the trip is critical to success.
Consumerization of work:
Consumerization of IT (consumerization) is a term that refers to the process by which Information Technology (IT) begins in the consumer market and then spreads to business and government organizations, primarily as a result of employees utilizing popular consumer market technologies and methods at home and afterward bringing them in the workplace.
Corporate innovation:
Innovation is the outcome of collaborative creativity in turning an idea into a feasible concept, accompanied by a collaborative effort to bring that concept to life as a product, service, or process improvement. The digital era has created an environment conducive to business model innovation since technology has transformed how businesses operate and provide services to consumers.
Codifying a distinctive service capability:
Since their inception, information technology systems have aided in automating corporate operations, increasing productivity, and maximizing efficiency. Now, businesses can take their perfected processes, standardize them, and sell them to other parties. In today's corporate environment, innovation is critical for survival.
Direct selling:
Direct selling refers to a situation in which a company's goods are immediately accessible from the manufacturer or service provider rather than via intermediate channels. The business avoids the retail margin and any extra expenses connected with the intermediaries in this manner. These savings may be passed on to the client, establishing a consistent sales experience. Furthermore, such intimate touch may help to strengthen client connections. Finally, direct selling benefits consumers by providing convenience and service, such as personal demonstrations and explanations of goods, home delivery, and substantial satisfaction guarantees.
Ingredient branding:
Ingredient branding is a kind of marketing in which a component or ingredient of a product or service is elevated to prominence and given its own identity. It is the process of developing a brand for an element or component of a product in order to communicate the ingredient's superior quality or performance. For example, everybody is aware of the now-famous Intel Inside and its subsequent success.
Disruptive banking:
The banking industry's disruptors are changing the norms that have been in place for decades. These new regulations, however, will only be effective until the next round of disruption occurs. Banks and credit unions must thus be nimble and responsive. We need audacious tactics. 'Disruptive Innovation' is a term that refers to the process whereby a product or service establishes a foothold at the bottom of a market and then persistently climbs up the value chain, ultimately replacing existing rivals.
Make more of It:
The business invests time and money in developing in-house expertise and development that may be used both internally and outside to sell goods or services to clients or third parties. AWS was created to meet Amazon's cloud computing requirements. They quickly discovered that they could offer their services to end-users. At the moment, AWS accounts for about 11% of Amazon's overall income.
Regular replacement:
It includes items that must be replaced on a regular basis; the user cannot reuse them. Consumables are products utilized by people and companies and must be returned regularly due to wear and tear or depletion. Additionally, they may be described as components of a final product consumed or irreversibly changed throughout the production process, including semiconductor wafers and basic chemicals.
Trash to cash:
Trash to cash may be an extremely profitable business strategy. It entails collecting old goods and repurposing them or reselling them to other areas of the globe. It may be very lucrative for two reasons. The first reason is that most of these goods can be obtained for little or no money, dramatically boosting the profit margin. Furthermore, companies pay to have their garbage collected, which may be a lucrative revenue stream. It may be a double whammy for a business that is compensated to remove debris.
Experience selling:
An experience in the sales model describes how a typical user perceives or comprehends a system's operation. A product or service's value is enhanced when an extra customer experience is included. Visual representations of experience models are abstract diagrams or metaphors derived from recognizable objects, actions, or systems. User interfaces use a range of experience models to help users rapidly comprehend what is occurring in the design, where they are, and what they may do next. For example, a software experience model may depict the connection between two applications and the relationship between an application and different navigation methods and other system or software components.
Easy and low cost money transfer and payment:
This business model makes cheaper and more accessible for users to transfer money and make and collect payments. Sending or receiving money for either payment of salaries, settlement of business transactions, payment of school fees, or for family support is common both for businesses and individuals. It requires efficient, reliable and affordable money transfer services whereby money can be deposited in one location and withdrawn in another in both urban and rural areas.
Ecosystem:
A business ecosystem is a collection of related entities ? suppliers, distributors, customers, rivals, and government agencies ? collaborating and providing a particular product or service. The concept is that each entity in the ecosystem influences and is impacted by the others, resulting in an ever-changing connection. Therefore, each entity must be adaptive and flexible to live, much like a biological ecosystem. These connections are often backed by a shared technical platform and are based on the flow of information, resources, and artifacts in the software ecosystem.
Mobile first behavior:
It is intended to mean that as a company thinks about its website or its other digital means of communications, it should be thinking critically about the mobile experience and how customers and employees will interact with it from their many devices. The term is "mobile first," and it is intended to mean that as a company thinks about its website or its other digital means of communications, it should be thinking critically about the mobile experience and how customers and employees will interact with it from their many devices.
Long tail:
The long tail is a strategy that allows businesses to realize significant profit out of selling low volumes of hard-to-find items to many customers instead of only selling large volumes of a reduced number of popular items. The term was coined in 2004 by Chris Anderson, who argued that products in low demand or with low sales volume can collectively make up market share that rivals or exceeds the relatively few current bestsellers and blockbusters but only if the store or distribution channel is large enough.
Orchestrator:
Orchestrators are businesses that outsource a substantial portion of their operations and processes to third-party service providers or third-party vendors. The fundamental objective of this business strategy is to concentrate internal resources on core and essential functions while contracting out the remainder of the work to other businesses, thus reducing costs.
Revenue sharing:
Revenue sharing occurs in various forms, but each iteration includes the sharing of operational gains or losses amongst connected financial players. Occasionally, revenue sharing is utilized as an incentive program ? for example, a small company owner may pay partners or colleagues a percentage-based commission for recommending new clients. Occasionally, revenue sharing is utilized to share the earnings generated by a corporate partnership.
From push to pull:
In business, a push-pull system refers to the flow of a product or information between two parties. Customers pull the products or information they need on markets, while offerers or suppliers push them toward them. In logistics and supply chains, stages often operate in both push and pull modes. For example, push production is forecasted demand, while pull production is actual or consumer demand. The push-pull border or decoupling point is the contact between these phases. Wal-Mart is a case of a company that employs a push vs. a pull approach.
Licensing:
A formal agreement in which the owner of the copyright, know-how, patent, service mark, trademark, or other intellectual property grants a licensee the right to use, manufacture, and sell copies of the original. These agreements often restrict the licensee's scope or area of operation, define whether the license is exclusive or non-exclusive, and stipulate whether the licensee will pay royalties or another kind of compensation in return. While licensing agreements are often used to commercialize the technology, franchisees also utilize them to encourage the sale of products and services.
Fast fashion:
Fast fashion is a phrase fashion retailers use to describe how designs travel rapidly from the catwalk to catch current fashion trends. The emphasis is on optimizing specific supply chain components to enable these trends to be developed and produced quickly and affordably, allowing the mainstream customer to purchase current apparel designs at a reduced price.
Make and distribute:
In this arrangement, the producer creates the product and distributes it to distributors, who oversee the goods' ongoing management in the market.
Reseller:
Resellers are businesses or individuals (merchants) that acquire products or services to resell them instead of consuming or utilizing them. This is often done for financial gain (but could be resold at a loss). Resellers are well-known for doing business on the internet through websites. One instance is the telecommunications sector, in which corporations purchase surplus transmission capacity or take the call from other providers and resell it to regional carriers.
Skunkworks project:
A skunkworks project is one that is created by a small, loosely organized group of individuals who study and develop a project with the primary goal of radical innovation. The terminology arose during World War II with Lockheed's Skunk Works project. However, since its inception with Skunk Works, the phrase has been used to refer to comparable high-priority research and development initiatives at other big companies that include a small team operating outside of their regular working environment and free of managerial restrictions. Typically, the phrase alludes to semi-secretive technological initiatives, such as Google X Lab.
Technology trends:
New technologies that are now being created or produced in the next five to ten years will significantly change the economic and social landscape. These include but are not limited to information technology, wireless data transmission, human-machine connection, on-demand printing, biotechnology, and sophisticated robotics.
Tradeable currency:
This pattern involves the creation of a digital asset and the establishment of a payment mechanism. Through this, the user earns points that may be used for other services.
Disruptive trends:
A disruptive technology supplants an existing technology and fundamentally alters an industry or a game-changing innovation that establishes an altogether new industry. Disruptive innovation is defined as an invention that shows a new market and value network and ultimately disrupts an established market and value network, replacing incumbent market-leading companies, products, and alliances.
Finance get makeover:
Expand your company, acquire money, overcome obstacles, implement your plans, and achieve more success. Financial modeling is how a business creates a financial representation of part or all of the firm's or security's economic characteristics. Typically, the model is defined by its ability to conduct computations and offer suggestions based on the results.
Experience:
Disrupts by offering a better understanding that customers are willing to pay for. Experience companies that have progressed may begin charging for the value of the transformation that an experience provides. An experienced company charges for the feelings consumers get as a result of their interaction with it.
Flat rate:
This model is used to describe a pricing system that charges a single flat price for service regardless of its actual use or duration. A company may establish a responsible position in a market if customers get excellent pricing before performing the service. The consumer benefits from a straightforward cost structure, while the business benefits from a predictable income stream.
Enterprise unbundled:
Unbundling is a business practice that recognizes that a company may have three primary focuses: client connections, product innovation, and infrastructure. Moreover, three of these elements may coexist in big businesses, creating a complex model that needs significant resources to operate effectively. Thus, unbundling is a crucial idea for any enterprise's future success. Additionally referred to as deconstruction or disaggregation, this benign word refers to a dominating force that propels digital change into the heart of whole sectors.
Subscription:
Subscription business models are built on the concept of providing a product or service in exchange for recurring subscription income on a monthly or annual basis. As a result, they place a higher premium on client retention than on customer acquisition. Subscription business models, in essence, concentrate on revenue generation in such a manner that a single client makes repeated payments for extended access to a product or service. Cable television, internet providers, software suppliers, websites (e.g., blogs), business solutions providers, and financial services companies utilize this approach, as do conventional newspapers, periodicals, and academic publications.
Ultimate luxury:
This business approach is based on product distinctiveness and a high level of quality, emphasizing individuals with significant buying power. The expenditures required to create distinction are covered by the comparatively high prices charged, which often allow for very high profits.
eCommerce:
Electronic commerce, or e-commerce (alternatively spelled eCommerce), is a business model, or a subset of a larger business model, that allows a company or person to do business via an electronic network, usually the internet. As a result, customers gain from increased accessibility and convenience, while the business benefits from integrating sales and distribution with other internal operations. Electronic commerce is prevalent throughout all four main market segments: business to business, business to consumer, consumer to consumer, and consumer to business. Ecommerce may be used to sell almost any goods or service, from books and music to financial services and airline tickets.
In-crowd customers:
Providing services to the in-crowd Consumers in mature markets need travel, leisure, and lifestyle businesses to customize their interactions with these customers significantly. For travel, leisure, and lifestyle businesses, their most valuable asset is their brand. The brand functions as a social network navigator as well as a separator between the in-crowd and the crowd. Potential brand ambassadors are the most influential members of a social network. In addition, brand ambassadors collaborate in the selective marketing of high-status goods and services.
Niche retail:
A marketing strategy for a product or service includes characteristics that appeal to a particular minority market segment. A typical niche product will be distinguishable from other goods and manufactured and sold for specialized purposes within its associated niche market. Niche retail has focused on direct-to-consumer and direct-to-business internet sales channels. The slogan for niche retail is Everything except the brand.
Take the wheel:
Historically, the fundamental principles for generating and extracting economic value were rigorous. Businesses attempted to implement the same business concepts more effectively than their rivals. New sources of sustained competitive advantage are often only accessible via business model reinvention driven by disruptive innovation rather than incremental change or continuous improvement.
Lock-in:
The lock-in strategy?in which a business locks in consumers by imposing a high barrier to transferring to a competitor?has acquired new traction with New Economy firms during the last decade.
Product innovation:
Product innovation is the process of developing and introducing a new or better version of an existing product or service. This is a broader definition of innovation than the generally recognized definition, which includes creating new goods that are considered innovative in this context. For example, Apple launched a succession of successful new products and services in 2001?the iPod, the iTunes online music service, and the iPhone?which catapulted the firm to the top of its industry.
Solution provider:
A solution provider consolidates all goods and services in a particular domain into a single point of contact. As a result, the client is supplied with a unique know-how to improve efficiency and performance. As a Solution Provider, a business may avoid revenue loss by broadening the scope of the service it offers, which adds value to the product. Additionally, close client interaction enables a better understanding of the customer's habits and requirements, enhancing goods and services.
Layer player:
Companies that add value across many markets and sectors are referred to be layer players. Occasionally, specialist companies achieve dominance in a specific niche market. The effectiveness of their operations, along with their economies of size and footprint, establish the business as a market leader.
Recommended companies based on your search:

Fujitsu Limited is engaged in the business of development, manufacture, sales, and maintenance of a range of p...

For over 70 years, Samsung has been dedicated to making a better world through diverse businesses that today s...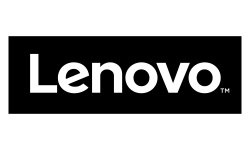 Lenovo Group Limited is a Hong Kong-based investment holding company principally engaged in personal computer-...
You rock! Thank you for your interest.
Before starting the canvas download, we would like to ask you to pay with a tweet.
x
Before downloading the canvas, we would like to invite you to our newsletter, from time-to-time we will send you curated content about business strategy