This web app uses cookies to compile statistic information of our users visits. By continuing to browse the site you are agreeing to our use of cookies. If you wish you may change your preference or read about cookies
close
Why Cardinal Health's Business Model is so successful?
Get all the answers
---
Cardinal Health's Company Overview
---
Cardinal Health, Inc. is an American Fortune 500 health care services company based in Dublin, Ohio. The company specializes in distribution of pharmaceuticals and medical products, serving more than 100.000 locations. The company also manufactures medical and surgical products, including gloves, surgical apparel and fluid management products. In addition, it operates the nation's largest network of radio pharmacies. Cardinal Health provides medical products to over 75 percent of hospitals in the United States. In December 2013, it was announced that Cardinal Health would team up with CVS Caremark, which would form the largest generic drug sourcing operation in the United States. The venture was named Red Oak Sourcing and began operations in July 2014.
www.cardinalhealth.com
Country: Ohio
Foundations date: 1971
Type: Public
Sector: Healthcare
Categories: Pharmaceuticals
---
Cardinal Health's Customer Needs
---
Social impact:
Life changing: provides hope
Emotional: reduces anxiety, provides access, wellness, therapeutic value
Functional: saves time, simplifies, makes money, reduces risks, organizes, integrates, reduces costs
---
Cardinal Health's Related Competitors
---
---
Cardinal Health's Business Operations
---
Biopharma:
A firm assumes complete control of the biopharmaceutical model's research, development, and commercialization (DDC) operations. Under this approach, the firm develops the product internally and retains commercial skills to deliver the product to patients.
Cross-selling:
Cross-selling is a business strategy in which additional services or goods are offered to the primary offering to attract new consumers and retain existing ones. Numerous businesses are increasingly diversifying their product lines with items that have little resemblance to their primary offerings. Walmart is one such example; they used to offer everything but food. They want their stores to function as one-stop shops. Thus, companies mitigate their reliance on particular items and increase overall sustainability by providing other goods and services.
Customer relationship:
Due to the high cost of client acquisition, acquiring a sizable wallet share, economies of scale are crucial. Customer relationship management (CRM) is a technique for dealing with a business's interactions with current and prospective customers that aims to analyze data about customers' interactions with a company to improve business relationships with customers, with a particular emphasis on retention, and ultimately to drive sales growth.
Best in class services:
When a firm brings a product to market, it must first create a compelling product and then field a workforce capable of manufacturing it at a competitive price. Neither task is simple to perform effectively; much managerial effort and scholarly study have been dedicated to these issues. Nevertheless, providing a service involves another aspect: managing clients, who are consumers of the service and may also contribute to its creation.
Franchising:
A franchise is a license that a business (franchisee) obtains to get access to a business's secret knowledge, procedures, and trademarks to promote a product or provide services under the company's business name. The franchisee typically pays the franchisee an initial startup cost and yearly licensing fees in return for obtaining the franchise.
Make more of It:
The business invests time and money in developing in-house expertise and development that may be used both internally and outside to sell goods or services to clients or third parties. AWS was created to meet Amazon's cloud computing requirements. They quickly discovered that they could offer their services to end-users. At the moment, AWS accounts for about 11% of Amazon's overall income.
Integrator:
A systems integrator is an individual or business specializing in integrating component subsystems into a unified whole and ensuring that those subsystems work correctly together. A process is known as system integration. Gains in efficiency, economies of scope, and less reliance on suppliers result in cost reductions and may improve the stability of value generation.
Regular replacement:
It includes items that must be replaced on a regular basis; the user cannot reuse them. Consumables are products utilized by people and companies and must be returned regularly due to wear and tear or depletion. Additionally, they may be described as components of a final product consumed or irreversibly changed throughout the production process, including semiconductor wafers and basic chemicals.
Performance-based contracting:
Performance-based contracting (PBC), sometimes referred to as performance-based logistics (PBL) or performance-based acquisition, is a method for achieving quantifiable supplier performance. A PBC strategy focuses on developing strategic performance measures and the direct correlation of contract payment to success against these criteria. Availability, dependability, maintainability, supportability, and total cost of ownership are all standard criteria. This is accomplished mainly via incentive-based, long-term contracts with precise and quantifiable operational performance targets set by the client and agreed upon by contractual parties.
From push to pull:
In business, a push-pull system refers to the flow of a product or information between two parties. Customers pull the products or information they need on markets, while offerers or suppliers push them toward them. In logistics and supply chains, stages often operate in both push and pull modes. For example, push production is forecasted demand, while pull production is actual or consumer demand. The push-pull border or decoupling point is the contact between these phases. Wal-Mart is a case of a company that employs a push vs. a pull approach.
Two-sided market:
Two-sided marketplaces, also called two-sided networks, are commercial platforms featuring two different user groups that mutually profit from the web. A multi-sided platform is an organization that generates value mainly via the facilitation of direct contacts between two (or more) distinct kinds of connected consumers (MSP). A two-sided market enables interactions between many interdependent consumer groups. The platform's value grows as more groups or individual members of each group use it. For example, eBay is a marketplace that links buyers and sellers. Google connects advertising and searchers. Social media platforms such as Twitter and Facebook are also bidirectional, linking consumers and marketers.
Lock-in:
The lock-in strategy?in which a business locks in consumers by imposing a high barrier to transferring to a competitor?has acquired new traction with New Economy firms during the last decade.
Solution provider:
A solution provider consolidates all goods and services in a particular domain into a single point of contact. As a result, the client is supplied with a unique know-how to improve efficiency and performance. As a Solution Provider, a business may avoid revenue loss by broadening the scope of the service it offers, which adds value to the product. Additionally, close client interaction enables a better understanding of the customer's habits and requirements, enhancing goods and services.
Supply chain:
A supply chain is a network of companies, people, activities, data, and resources that facilitate the movement of goods and services from supplier to consumer. The supply chain processes natural resources, raw materials, and components into a completed product supplied to the ultimate consumer. In addition, used goods may re-enter the distribution network at any point where residual value is recyclable in advanced supply chain systems. Thus, value chains are connected through supply chains.
Layer player:
Companies that add value across many markets and sectors are referred to be layer players. Occasionally, specialist companies achieve dominance in a specific niche market. The effectiveness of their operations, along with their economies of size and footprint, establish the business as a market leader.
Low touch:
Historically, developing a standard touch sales model for business sales required recruiting and training a Salesforce user who was tasked with the responsibility of generating quality leads, arranging face-to-face meetings, giving presentations, and eventually closing transactions. However, the idea of a low-touch sales strategy is not new; it dates all the way back to the 1980s.
Recommended companies based on your search:

AmerisourceBergen Corporation is an American drug wholesale company that was formed by the merger of Bergen Br...

Roche Holding AG, incorporated on April 13, 1966, is a research-based healthcare company. The company develops...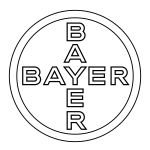 Bayer AG is a German multinational chemical and pharmaceutical company founded in Barmen (today a part of Wupp...
You rock! Thank you for your interest.
Before starting the canvas download, we would like to ask you to pay with a tweet.
x
Before downloading the canvas, we would like to invite you to our newsletter, from time-to-time we will send you curated content about business strategy