This web app uses cookies to compile statistic information of our users visits. By continuing to browse the site you are agreeing to our use of cookies. If you wish you may change your preference or read about cookies
close
Why Freddie Mac's Business Model is so successful?
Get all the answers
---
Freddie Mac's Company Overview
---
The Federal Home Loan Mortgage Corporation (FHLMC), known as Freddie Mac, is a Public government-sponsored enterprise (GSE). The FHLMC was created in 1970 to expand the secondary market for mortgages in the US. Along with the Federal National Mortgage Association (Fannie Mae), Freddie Mac buys mortgages on the secondary market, pools them, and sells them as a mortgage-backed security to investors on the open market. This secondary mortgage market increases the supply of money available for mortgage lending and increases the money available for new home purchases.
www.freddiemac.com
Country: Virginia
Foundations date: 1970
Type: Public
Sector: Financials
Categories: Financial Services
---
Freddie Mac's Customer Needs
---
Social impact:
Life changing: heirloom
Emotional: reduces anxiety, attractiveness, provides access
Functional: reduces effort, reduces costs, organizes, connects
---
Freddie Mac's Related Competitors
---
---
Freddie Mac's Business Operations
---
Cross-selling:
Cross-selling is a business strategy in which additional services or goods are offered to the primary offering to attract new consumers and retain existing ones. Numerous businesses are increasingly diversifying their product lines with items that have little resemblance to their primary offerings. Walmart is one such example; they used to offer everything but food. They want their stores to function as one-stop shops. Thus, companies mitigate their reliance on particular items and increase overall sustainability by providing other goods and services.
Brokerage:
A brokerage firm's primary responsibility is to serve as a middleman, connecting buyers and sellers to complete transactions. Accordingly, brokerage firms are compensated through commission once a transaction is completed. For example, when a stock trade order is executed, a transaction fee is paid by an investor to repay the brokerage firm for its efforts in completing the transaction.
Cash machine:
The cash machine business model allows companies to obtain money from sales since consumers pay ahead for the goods they purchase, but the costs required to generate the revenue are not yet paid. This increases companies' liquidity, which they may use to pay off debt or make additional investments. Among several others, the online store Amazon often employs this business model.
Two-sided market:
Two-sided marketplaces, also called two-sided networks, are commercial platforms featuring two different user groups that mutually profit from the web. A multi-sided platform is an organization that generates value mainly via the facilitation of direct contacts between two (or more) distinct kinds of connected consumers (MSP). A two-sided market enables interactions between many interdependent consumer groups. The platform's value grows as more groups or individual members of each group use it. For example, eBay is a marketplace that links buyers and sellers. Google connects advertising and searchers. Social media platforms such as Twitter and Facebook are also bidirectional, linking consumers and marketers.
Reseller:
Resellers are businesses or individuals (merchants) that acquire products or services to resell them instead of consuming or utilizing them. This is often done for financial gain (but could be resold at a loss). Resellers are well-known for doing business on the internet through websites. One instance is the telecommunications sector, in which corporations purchase surplus transmission capacity or take the call from other providers and resell it to regional carriers.
Finance get makeover:
Expand your company, acquire money, overcome obstacles, implement your plans, and achieve more success. Financial modeling is how a business creates a financial representation of part or all of the firm's or security's economic characteristics. Typically, the model is defined by its ability to conduct computations and offer suggestions based on the results.
Lock-in:
The lock-in strategy?in which a business locks in consumers by imposing a high barrier to transferring to a competitor?has acquired new traction with New Economy firms during the last decade.
Solution provider:
A solution provider consolidates all goods and services in a particular domain into a single point of contact. As a result, the client is supplied with a unique know-how to improve efficiency and performance. As a Solution Provider, a business may avoid revenue loss by broadening the scope of the service it offers, which adds value to the product. Additionally, close client interaction enables a better understanding of the customer's habits and requirements, enhancing goods and services.
Recommended companies based on your search:

The Federal National Mortgage Association (FNMA), commonly known as Fannie Mae, is a government-sponsored ente...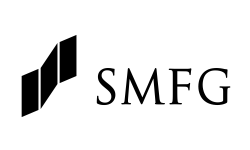 Sumitomo Mitsui Financial Group, Inc. is a holding company for Sumitomo Mitsui Banking Corporation (the Bank) ...

Shanghai Pudong Development Bank Co., LTD. is a Chinese commercial bank. The bank operates its businesses thro...
You rock! Thank you for your interest.
Before starting the canvas download, we would like to ask you to pay with a tweet.
x
Before downloading the canvas, we would like to invite you to our newsletter, from time-to-time we will send you curated content about business strategy