This web app uses cookies to compile statistic information of our users visits. By continuing to browse the site you are agreeing to our use of cookies. If you wish you may change your preference or read about cookies
close
Why LafargeHolcim's Business Model is so successful?
Get all the answers
---
LafargeHolcim's Company Overview
---
LafargeHolcim Ltd (LafargeHolcim) is a holding company operating in building materials industry. The company's Segments include Asia Pacific, Latin America, Europe, North America and Middle East Africa. The company has three product lines, such as Cement, which consists of clinker, cement, and other cementitious materials; Aggregates, and Other construction materials and services, which consists of ready-mix concrete, concrete products, asphalt, construction and paving, trading and other products and services. The company serves masons, builders, architects, and engineers around the world. The company operates in over 90 countries. The company produces a range of cements and hydraulic binders. These range from Portland cements and classic masonry cements to specialized products for a range of environments, such as environments exposed to seawater, sulfates and other natural conditions. Its concrete brands include Agilia, Chronolia, Artevia, Extensia, Thermedia, and Hydromedia.
www.lafargeholcim.com
Country: Switzerland
Foundations date: 2015
Type: Public
Sector: Industrials
Categories: Construction
---
LafargeHolcim's Customer Needs
---
Social impact:
Life changing:
Emotional: provides access
Functional: simplifies, organizes, integrates, connects, quality, reduces risks, reduces efforts, reduces cost
---
LafargeHolcim's Related Competitors
---
---
LafargeHolcim's Business Operations
---
Customer loyalty:
Customer loyalty is a very successful business strategy. It entails giving consumers value that extends beyond the product or service itself. It is often provided through incentive-based programs such as member discounts, coupons, birthday discounts, and points. Today, most businesses have some kind of incentive-based programs, such as American Airlines, which rewards customers with points for each trip they take with them.
Bundling:
Multiple products or services have been bundled together to enhance the value. Bundling is a marketing technique in which goods or services are bundled to be sold as a single entity. Bundling enables the purchasing of several goods and services from a single vendor. While the goods and services are often linked, they may also consist of different items that appeal to a particular market segment.
Cross-subsidiary:
When products and goods and products and services are integrated, they form a subsidiary side and a money side, maximizing the overall revenue impact. A subsidiary is a firm owned entirely or in part by another business, referred to as the parent company or holding company. A parent company with subsidiaries is a kind of conglomerate, a corporation that consists of several distinct companies; sometimes, the national or worldwide dispersion of the offices necessitates the establishment of subsidiaries.
Direct selling:
Direct selling refers to a situation in which a company's goods are immediately accessible from the manufacturer or service provider rather than via intermediate channels. The business avoids the retail margin and any extra expenses connected with the intermediaries in this manner. These savings may be passed on to the client, establishing a consistent sales experience. Furthermore, such intimate touch may help to strengthen client connections. Finally, direct selling benefits consumers by providing convenience and service, such as personal demonstrations and explanations of goods, home delivery, and substantial satisfaction guarantees.
Performance-based contracting:
Performance-based contracting (PBC), sometimes referred to as performance-based logistics (PBL) or performance-based acquisition, is a method for achieving quantifiable supplier performance. A PBC strategy focuses on developing strategic performance measures and the direct correlation of contract payment to success against these criteria. Availability, dependability, maintainability, supportability, and total cost of ownership are all standard criteria. This is accomplished mainly via incentive-based, long-term contracts with precise and quantifiable operational performance targets set by the client and agreed upon by contractual parties.
Reverse auction:
A reverse auction is a kind of auction in which the bidder and seller take on the roles of each other. In a conventional auction (also referred to as a forward auction), bidders compete for products or services by submitting rising bids. In a reverse auction, vendors fight for the buyer's business, and prices usually fall as sellers underbid one another. A reverse auction is comparable to a unique bid auction. The fundamental concept is the same; nevertheless, a bid auction adheres more closely to the conventional auction structure. For example, each offer is kept private, and only one clear winner is determined after the auction concludes.
Licensing:
A formal agreement in which the owner of the copyright, know-how, patent, service mark, trademark, or other intellectual property grants a licensee the right to use, manufacture, and sell copies of the original. These agreements often restrict the licensee's scope or area of operation, define whether the license is exclusive or non-exclusive, and stipulate whether the licensee will pay royalties or another kind of compensation in return. While licensing agreements are often used to commercialize the technology, franchisees also utilize them to encourage the sale of products and services.
Make and distribute:
In this arrangement, the producer creates the product and distributes it to distributors, who oversee the goods' ongoing management in the market.
Sustainability-focused:
Companies that manufacture fast-moving consumer goods and services and are committed to sustainability do ecological impact assessments on their products and services. While research-based green marketing needs facts, green storytelling requires imagination and location. Employees responsible for the brand definition and green marketers collaborate with product and service designers, environmental groups, and government agencies.
Solution provider:
A solution provider consolidates all goods and services in a particular domain into a single point of contact. As a result, the client is supplied with a unique know-how to improve efficiency and performance. As a Solution Provider, a business may avoid revenue loss by broadening the scope of the service it offers, which adds value to the product. Additionally, close client interaction enables a better understanding of the customer's habits and requirements, enhancing goods and services.
Supply chain:
A supply chain is a network of companies, people, activities, data, and resources that facilitate the movement of goods and services from supplier to consumer. The supply chain processes natural resources, raw materials, and components into a completed product supplied to the ultimate consumer. In addition, used goods may re-enter the distribution network at any point where residual value is recyclable in advanced supply chain systems. Thus, value chains are connected through supply chains.
Recommended companies based on your search:

China National Building Material Company Limited is an investment holding company principally engaged in the p...

The China State Construction Engineering Corporation is a Chinese construction company ranked the 3rd largest ...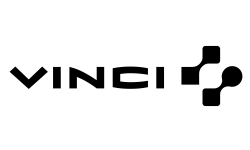 Vinci SA is a France-based company involved in construction and engineering. It designs, builds, finances, and...
You rock! Thank you for your interest.
Before starting the canvas download, we would like to ask you to pay with a tweet.
x
Before downloading the canvas, we would like to invite you to our newsletter, from time-to-time we will send you curated content about business strategy