This web app uses cookies to compile statistic information of our users visits. By continuing to browse the site you are agreeing to our use of cookies. If you wish you may change your preference or read about cookies
close
Why Bankwest's Business Model is so successful?
Get all the answers
---
Bankwest's Company Overview
---
BankWest, Inc. provides personal, business, and agricultural banking products and services in South Dakota. It offers personal and business checking and savings accounts; money market accounts; certificates of deposit; and individual retirement accounts. The company also offers mortgage loans; personal loans, vehicle loans, home equity loans, and lines of credit; and business and agricultural loans, such as credit lines, commercial real estate loans, term loans, small business administration loans, and letters of credit. In addition, it provides personal insurance, which includes health insurance exchange, homeowners insurance, automobile insurance, motorcycle insurance, recreational vehicle
http://www.bankwest.com.au/
Country: Australia
Foundations date: 1895
Type: Private
Sector: Financials
Categories: Financial Services
---
Bankwest's Customer Needs
---
Social impact:
Life changing: heirloom
Emotional: provides access, reduces anxiety, rewards me
Functional: makes money, saves time, avoids hassles, simplifies, reduces effort, quality
---
Bankwest's Related Competitors
---
---
Bankwest's Business Operations
---
Cross-selling:
Cross-selling is a business strategy in which additional services or goods are offered to the primary offering to attract new consumers and retain existing ones. Numerous businesses are increasingly diversifying their product lines with items that have little resemblance to their primary offerings. Walmart is one such example; they used to offer everything but food. They want their stores to function as one-stop shops. Thus, companies mitigate their reliance on particular items and increase overall sustainability by providing other goods and services.
Brokerage:
A brokerage firm's primary responsibility is to serve as a middleman, connecting buyers and sellers to complete transactions. Accordingly, brokerage firms are compensated through commission once a transaction is completed. For example, when a stock trade order is executed, a transaction fee is paid by an investor to repay the brokerage firm for its efforts in completing the transaction.
Cash machine:
The cash machine business model allows companies to obtain money from sales since consumers pay ahead for the goods they purchase, but the costs required to generate the revenue are not yet paid. This increases companies' liquidity, which they may use to pay off debt or make additional investments. Among several others, the online store Amazon often employs this business model.
Customer relationship:
Due to the high cost of client acquisition, acquiring a sizable wallet share, economies of scale are crucial. Customer relationship management (CRM) is a technique for dealing with a business's interactions with current and prospective customers that aims to analyze data about customers' interactions with a company to improve business relationships with customers, with a particular emphasis on retention, and ultimately to drive sales growth.
Customer data:
It primarily offers free services to users, stores their personal information, and acts as a platform for users to interact with one another. Additional value is generated by gathering and processing consumer data in advantageous ways for internal use or transfer to interested third parties. Revenue is produced by either directly selling the data to outsiders or by leveraging it for internal reasons, such as increasing the efficacy of advertising. Thus, innovative, sustainable Big Data business models are as prevalent and desired as they are elusive (i.e., data is the new oil).
Digital:
A digital strategy is a strategic management and a business reaction or solution to a digital issue, which is often best handled as part of a broader company plan. A digital strategy is frequently defined by the application of new technologies to existing business activities and a focus on enabling new digital skills for their company (such as those formed by the Information Age and frequently as a result of advances in digital technologies such as computers, data, telecommunication services, and the World wide web, to name a few).
Digital transformation:
Digitalization is the systematic and accelerated transformation of company operations, processes, skills, and models to fully exploit the changes and possibilities brought about by digital technology and its effect on society. Digital transformation is a journey with many interconnected intermediate objectives, with the ultimate aim of continuous enhancement of processes, divisions, and the business ecosystem in a hyperconnected age. Therefore, establishing the appropriate bridges for the trip is critical to success.
Combining data within and across industries:
How can data from other sources be integrated to generate additional value? The science of big data, combined with emerging IT standards that enable improved data integration, enables new information coordination across businesses or sectors. As a result, intelligent executives across industries will see big data for what it is: a revolution in management. However, as with any other significant organizational transformation, the difficulties associated with becoming a big data-enabled company may be tremendous and require hands-on?or, in some instances, hands-off?leadership.
Self-service:
A retail business model in which consumers self-serve the goods they want to buy. Self-service business concepts include self-service food buffets, self-service petrol stations, and self-service markets. Self-service is available through phone, online, and email to automate customer support interactions. Self-service Software and self-service applications (for example, online banking apps, shopping portals, and self-service check-in at airports) are becoming more prevalent.
Private level banking:
Private label banks allow any business with a sizable client base, brand, or unique technological solution to operating as a private label bank. Private banking refers to the customized financial and banking services to its affluent high net worth individual (HNWI) customers. HNWIs generally have more money than ordinary individuals, enabling them to access a broader range of conventional and alternative assets. Private banks' goal is to connect such people with the most suitable alternatives.
Innovative retail banking model:
The design has no resemblance to a bank but more to a coffee shop. There is free wifi and a large number of iPads accessible for internet use. Automated teller machines (ATMs) are located around the perimeter of the coffee shop, allowing customers to conduct financial transactions. The workforce consists of a mix of coffee shop patrons and banking personnel who circulate and make themselves accessible. If you need services not available through an ATM, fully trained bank personnel can offer all services typically available at a conventional bank branch.
Lock-in:
The lock-in strategy?in which a business locks in consumers by imposing a high barrier to transferring to a competitor?has acquired new traction with New Economy firms during the last decade.
Recommended companies based on your search: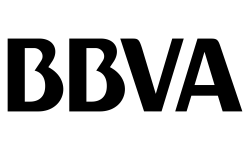 Banco Bilbao Vizcaya Argentaria, S.A. (BBVA), incorporated on January 28, 2000, is a diversified international...

Intesa Sanpaolo is a banking group resulting from the merger between Banca Intesa and Sanpaolo IMI based in To...

National Australia Bank Limited is a business bank. The company provides personal banking and business banking...
You rock! Thank you for your interest.
Before starting the canvas download, we would like to ask you to pay with a tweet.
x
Before downloading the canvas, we would like to invite you to our newsletter, from time-to-time we will send you curated content about business strategy