This web app uses cookies to compile statistic information of our users visits. By continuing to browse the site you are agreeing to our use of cookies. If you wish you may change your preference or read about cookies
close
Why Flattr's Business Model is so successful?
Get all the answers
---
Flattr's Company Overview
---
Flattr is a Sweden-based microdonation provider founded by Peter Sunde and Linus Olsson and launched in March 2010.
www.flattr.com
Country: Sweden
Foundations date: 2010
Type: Private
Sector: Financials
Categories: Financial Services
---
Flattr's Customer Needs
---
Social impact: self-transcendence
Life changing: self-actualization, provides hope, affiliation/belonging
Emotional: provides access, reduces anxiety, rewards me
Functional: quality, variety, connects, saves time, avoids hassles, simplifies, reduces effort, organizes, integrates
---
Flattr's Related Competitors
---
---
Flattr's Business Operations
---
Blue ocean strategy:
The blue ocean approach is predicated on the premise that market limits and industry structure are not predetermined and may be reconfigured via the actions and attitudes of industry participants. This is referred to as the reconstructionist perspective by the writers. Assuming that structure and market boundaries exist solely in managers' thoughts, practitioners who subscribe to this perspective avoid being constrained by actual market structures. To them, more demand exists, primarily untapped. The core of the issue is determining how to produce it.
Brokerage:
A brokerage firm's primary responsibility is to serve as a middleman, connecting buyers and sellers to complete transactions. Accordingly, brokerage firms are compensated through commission once a transaction is completed. For example, when a stock trade order is executed, a transaction fee is paid by an investor to repay the brokerage firm for its efforts in completing the transaction.
Community-funded:
The critical resource in this business strategy is a community's intellect. Three distinct consumer groups comprise this multifaceted business model: believers, suppliers, and purchasers. First, believers join the online community platform and contribute to the production of goods by vendors. Second, buyers purchase these goods, which may be visual, aural, or literary in nature. Finally, believers may be purchasers or providers, and vice versa.
Corporate renaissance:
Improving management and performance for companies of all sizes, industries, and globally via creative solutions. Alternate Capital Raising Platform is a novel method of obtaining money that connects the prospective buyer with available capital sources such as venture capital funds, angel investors, and others.
Digital:
A digital strategy is a strategic management and a business reaction or solution to a digital issue, which is often best handled as part of a broader company plan. A digital strategy is frequently defined by the application of new technologies to existing business activities and a focus on enabling new digital skills for their company (such as those formed by the Information Age and frequently as a result of advances in digital technologies such as computers, data, telecommunication services, and the World wide web, to name a few).
Digitization:
This pattern is based on the capacity to convert current goods or services into digital versions, which have several benefits over intangible products, including increased accessibility and speed of distribution. In an ideal world, the digitalization of a product or service would occur without compromising the consumer value proposition. In other words, efficiency and multiplication achieved via digitalization do not detract from the consumer's perceived value. Being digitally sustainable encompasses all aspects of sustaining the institutional framework for developing and maintaining digital objects and resources and ensuring their long-term survival.
Donation-based:
Crowdfunding for charity purposes is a collaborative effort by people to aid charitable projects. Civic crowdfunding is a kind of charity crowdfunding in which money is collected to improve public life and space.
Flat rate:
This model is used to describe a pricing system that charges a single flat price for service regardless of its actual use or duration. A company may establish a responsible position in a market if customers get excellent pricing before performing the service. The consumer benefits from a straightforward cost structure, while the business benefits from a predictable income stream.
Lean Start-up:
The Lean Start-up methodology is a scientific approach to developing and managing businesses that focuses on getting the desired product into consumers' hands as quickly as possible. The Lean Startup method coaches you on how to guide a startup?when to turn, when to persevere?and how to build a company with maximum acceleration. It is a guiding philosophy for new product development.
Micropayment:
Micropayments are financial transactions involving a tiny amount of money that is frequently conducted online. While micropayments were initially intended to apply minimal amounts of money, practical systems allowing less than one dollar transactions have met with little success. One impediment to the development of micropayment systems has been the need to keep transaction costs low, which is impracticable when transferring such tiny amounts, even if the transaction charge is just a few cents.
Pay what you want:
Pay what you want is a pricing approach in which purchasers determine the value of a service or a product. Allowing customers to pay whatever they want may benefit certain circumstances since it removes a slew of drawbacks associated with traditional pricing. For example, permission to pay whatever they want attracts buyers for a variety of reasons, including eliminating the worry of whether a product is worth a fixed price and the associated danger of disappointment (buyer's remorse). For sellers, this eliminates the time-consuming and often expensive process of establishing the correct pricing (which may vary for different market segments).
Product innovation:
Product innovation is the process of developing and introducing a new or better version of an existing product or service. This is a broader definition of innovation than the generally recognized definition, which includes creating new goods that are considered innovative in this context. For example, Apple launched a succession of successful new products and services in 2001?the iPod, the iTunes online music service, and the iPhone?which catapulted the firm to the top of its industry.
Subscription:
Subscription business models are built on the concept of providing a product or service in exchange for recurring subscription income on a monthly or annual basis. As a result, they place a higher premium on client retention than on customer acquisition. Subscription business models, in essence, concentrate on revenue generation in such a manner that a single client makes repeated payments for extended access to a product or service. Cable television, internet providers, software suppliers, websites (e.g., blogs), business solutions providers, and financial services companies utilize this approach, as do conventional newspapers, periodicals, and academic publications.
Take the wheel:
Historically, the fundamental principles for generating and extracting economic value were rigorous. Businesses attempted to implement the same business concepts more effectively than their rivals. New sources of sustained competitive advantage are often only accessible via business model reinvention driven by disruptive innovation rather than incremental change or continuous improvement.
Two-sided market:
Two-sided marketplaces, also called two-sided networks, are commercial platforms featuring two different user groups that mutually profit from the web. A multi-sided platform is an organization that generates value mainly via the facilitation of direct contacts between two (or more) distinct kinds of connected consumers (MSP). A two-sided market enables interactions between many interdependent consumer groups. The platform's value grows as more groups or individual members of each group use it. For example, eBay is a marketplace that links buyers and sellers. Google connects advertising and searchers. Social media platforms such as Twitter and Facebook are also bidirectional, linking consumers and marketers.
Recommended companies based on your search: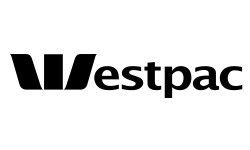 Westpac Banking Corporation is a banking organization. The company provides a range of banking and Financial s...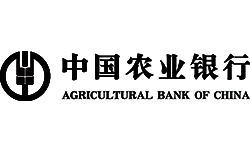 Agricultural Bank of China Limited is one of the "Big Four" banks in the People's Republic of China. It was fo...

Itaú Unibanco is a Brazilian Publicly quoted bank with headquarters in São Paulo, Brazil. The bank is the re...
You rock! Thank you for your interest.
Before starting the canvas download, we would like to ask you to pay with a tweet.
x
Before downloading the canvas, we would like to invite you to our newsletter, from time-to-time we will send you curated content about business strategy