This web app uses cookies to compile statistic information of our users visits. By continuing to browse the site you are agreeing to our use of cookies. If you wish you may change your preference or read about cookies
close
Why L'Oréal's Business Model is so successful?
Get all the answers
---
L'Oréal's Company Overview
---
L'Oreal S.A. is a holding company. The company operates through two operational divisions: Cosmetics Division and Body Shop Division. The Cosmetics Division is organized into four divisions: Professional products, Consumer products, L'Oreal Luxe and Active Cosmetics. The Professional products Division products are used and sold in hair salons and beauty institutes. The Consumer products Division products are sold in mass-market retail channels. The L'Oreal Luxe Division products are sold in selective retail outlets, such as department stores, perfumeries, travel retail, its own boutiques and certain online sites. The Active Cosmetics Division includes dermocosmetics products, which are sold through all health channels, such as pharmacies, parapharmacies, drugstores and medispas. The Body Shop Division offers a range cosmetics and toiletry products. The company's non-core activities include insurance, reinsurance and banking.
www.loreal.com
Country: France
Foundations date: 2009
Type: Public
Sector: Consumer Goods
Categories: Beauty
---
L'Oréal's Customer Needs
---
Social impact:
Life changing: self-actualization
Emotional: rewards me, design/aesthetics, badge value, therapeutic value, attractiveness
Functional: quality, variety, sensory appeal
---
L'Oréal's Related Competitors
---
---
L'Oréal's Business Operations
---
Brands consortium:
A collection of brands that coexist under the auspices of a parent business. The businesses in this pattern develop, produce, and market equipment. Their strength is in copywriting. Occasionally used to refer to a short-term agreement in which many companies (from the same or other industrial sectors or countries) combine their financial and personnel resources to execute a significant project benefiting all group members.
Corporate innovation:
Innovation is the outcome of collaborative creativity in turning an idea into a feasible concept, accompanied by a collaborative effort to bring that concept to life as a product, service, or process improvement. The digital era has created an environment conducive to business model innovation since technology has transformed how businesses operate and provide services to consumers.
Cross-subsidiary:
When products and goods and products and services are integrated, they form a subsidiary side and a money side, maximizing the overall revenue impact. A subsidiary is a firm owned entirely or in part by another business, referred to as the parent company or holding company. A parent company with subsidiaries is a kind of conglomerate, a corporation that consists of several distinct companies; sometimes, the national or worldwide dispersion of the offices necessitates the establishment of subsidiaries.
Customer loyalty:
Customer loyalty is a very successful business strategy. It entails giving consumers value that extends beyond the product or service itself. It is often provided through incentive-based programs such as member discounts, coupons, birthday discounts, and points. Today, most businesses have some kind of incentive-based programs, such as American Airlines, which rewards customers with points for each trip they take with them.
Customer relationship:
Due to the high cost of client acquisition, acquiring a sizable wallet share, economies of scale are crucial. Customer relationship management (CRM) is a technique for dealing with a business's interactions with current and prospective customers that aims to analyze data about customers' interactions with a company to improve business relationships with customers, with a particular emphasis on retention, and ultimately to drive sales growth.
Digital transformation:
Digitalization is the systematic and accelerated transformation of company operations, processes, skills, and models to fully exploit the changes and possibilities brought about by digital technology and its effect on society. Digital transformation is a journey with many interconnected intermediate objectives, with the ultimate aim of continuous enhancement of processes, divisions, and the business ecosystem in a hyperconnected age. Therefore, establishing the appropriate bridges for the trip is critical to success.
Dynamic branding:
Dynamic branding is a technique for refreshing your identity without totally altering it. You can link to anything; you may modify the logo according to the seasons or for a particular event. It has been proven effective many times. However, it does not work for every business.
Experience selling:
An experience in the sales model describes how a typical user perceives or comprehends a system's operation. A product or service's value is enhanced when an extra customer experience is included. Visual representations of experience models are abstract diagrams or metaphors derived from recognizable objects, actions, or systems. User interfaces use a range of experience models to help users rapidly comprehend what is occurring in the design, where they are, and what they may do next. For example, a software experience model may depict the connection between two applications and the relationship between an application and different navigation methods and other system or software components.
Fashion sense:
In any customized sense of style, the golden guideline is to buy garments that fit correctly. Nothing ruins an ensemble more than an ill-fitting jacket, shirt, or trouser, regardless of the dress code or the cost of the clothing. Personal Values Sharing as a Brand Identity A significant component of developing a company that fits your lifestyle is growing a business grounded in your beliefs.
Ingredient branding:
Ingredient branding is a kind of marketing in which a component or ingredient of a product or service is elevated to prominence and given its own identity. It is the process of developing a brand for an element or component of a product in order to communicate the ingredient's superior quality or performance. For example, everybody is aware of the now-famous Intel Inside and its subsequent success.
Long tail:
The long tail is a strategy that allows businesses to realize significant profit out of selling low volumes of hard-to-find items to many customers instead of only selling large volumes of a reduced number of popular items. The term was coined in 2004 by Chris Anderson, who argued that products in low demand or with low sales volume can collectively make up market share that rivals or exceeds the relatively few current bestsellers and blockbusters but only if the store or distribution channel is large enough.
Low touch:
Historically, developing a standard touch sales model for business sales required recruiting and training a Salesforce user who was tasked with the responsibility of generating quality leads, arranging face-to-face meetings, giving presentations, and eventually closing transactions. However, the idea of a low-touch sales strategy is not new; it dates all the way back to the 1980s.
Make and distribute:
In this arrangement, the producer creates the product and distributes it to distributors, who oversee the goods' ongoing management in the market.
Regular replacement:
It includes items that must be replaced on a regular basis; the user cannot reuse them. Consumables are products utilized by people and companies and must be returned regularly due to wear and tear or depletion. Additionally, they may be described as components of a final product consumed or irreversibly changed throughout the production process, including semiconductor wafers and basic chemicals.
Sponsorship:
In most instances, support is not intended to be philanthropic; instead, it is a mutually beneficial commercial relationship. In the highly competitive sponsorship climate of sport, a business aligning its brand with a mark seeks a variety of economic, public relations, and product placement benefits. Sponsors also seek to establish public trust, acceptability, or alignment with the perceived image a sport has built or acquired by leveraging their connection with an athlete, team, league, or the sport itself.
Sustainability-focused:
Companies that manufacture fast-moving consumer goods and services and are committed to sustainability do ecological impact assessments on their products and services. While research-based green marketing needs facts, green storytelling requires imagination and location. Employees responsible for the brand definition and green marketers collaborate with product and service designers, environmental groups, and government agencies.
Technology trends:
New technologies that are now being created or produced in the next five to ten years will significantly change the economic and social landscape. These include but are not limited to information technology, wireless data transmission, human-machine connection, on-demand printing, biotechnology, and sophisticated robotics.
Ultimate luxury:
This business approach is based on product distinctiveness and a high level of quality, emphasizing individuals with significant buying power. The expenditures required to create distinction are covered by the comparatively high prices charged, which often allow for very high profits.
Recommended companies based on your search:

The Body Shop International plc. is a British cosmetics and skin care company owned by L'Oréal. It was founde...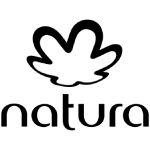 Natura Cosméticos S.A. or simply Natura is a Brazilian manufacturer and marketer of beauty products, househol...
You rock! Thank you for your interest.
Before starting the canvas download, we would like to ask you to pay with a tweet.
x
Before downloading the canvas, we would like to invite you to our newsletter, from time-to-time we will send you curated content about business strategy