This web app uses cookies to compile statistic information of our users visits. By continuing to browse the site you are agreeing to our use of cookies. If you wish you may change your preference or read about cookies
close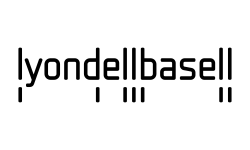 LyondellBasell Industries N.V., incorporated October 15, 2009, is a global chemical company. The company manages its operations through five Segments: Olefins and Polyolefins-Americas (O&P-Americas); Olefins and Polyolefins-Europe, Asia, International (O&P-EAI); Intermediates and Derivatives (I&D); Refining, and Technology. Its chemicals businesses consist primarily of processing plants that convert liquid and gaseous hydrocarbon feedstock into plastic resins and other chemicals. Its chemical products tend to be building blocks for other chemicals and plastics, while its plastic products are used in large volume applications. Its customers use its plastics and chemicals to manufacture a range of products that people use in their everyday lives including food packaging, home furnishings, automotive components, paints, and coatings.
Visit website
Average rate:
4.5
Number of votes:
1415
Digital maturity:
Conservative
Create better business strategies
using business model data
Vizo is a platform that searches, analyzes and visualizes the world's collective business model intelligence to help answer strategic questions, it combines the simplicity of business model canvas with the innovation power of mash-up method.
Start free trial
You rock! Thank you for your interest.
Before starting the canvas download, we would like to ask you to pay with a tweet.
x
Before downloading the canvas, we would like to invite you to our newsletter, from time-to-time we will send you curated content about business strategy