This web app uses cookies to compile statistic information of our users visits. By continuing to browse the site you are agreeing to our use of cookies. If you wish you may change your preference or read about cookies
close
Why Rackspace's Business Model is so successful?
Get all the answers
---
Rackspace's Company Overview
---
Rackspace is the world leader in the managed cloud segment of the business information technology ("IT") market. As a global company, they sell our services in more than 120 countries to more than 300.000 business customers, including a majority of the Fortune 100 companies.
https://www.rackspace.com
Country: Texas
Foundations date: 1998
Type: Private
Sector: Technology
Categories: Platform
---
Rackspace's Customer Needs
---
Social impact:
Life changing:
Emotional: badge value, provides access
Functional: avoids hassles, simplifies, reduces cost, reduces effort, integrates, organizes, saves time
---
Rackspace's Related Competitors
---
---
Rackspace's Business Operations
---
Add-on:
An additional item offered to a customer of a primary product or service is referred to as an add-on sale. Depending on the industry, add-on sales may generate substantial income and profits for a firm. For example, when a customer has decided to purchase the core product or service, the salesman at an automotive dealership will usually offer an add-on sale. The pattern is used in the price of new software programs based on access to new features, number of users, and so forth.
Cross-selling:
Cross-selling is a business strategy in which additional services or goods are offered to the primary offering to attract new consumers and retain existing ones. Numerous businesses are increasingly diversifying their product lines with items that have little resemblance to their primary offerings. Walmart is one such example; they used to offer everything but food. They want their stores to function as one-stop shops. Thus, companies mitigate their reliance on particular items and increase overall sustainability by providing other goods and services.
Data warehouses:
A data warehouse (DW or DWH), sometimes referred to as an enterprise data warehouse (EDW), is a computer term that refers to a system used for reporting and data analysis. It is a critical component of business intelligence. DWs are the centralized repository for data that has been integrated from one or more separate sources. They keep track of both data and information and generate analytical reports for skilled professionals throughout the business.
Certification and endorsement:
Certification is a term that refers to the verification of an object's, person's, or organization's unique qualities. Usually, although not always, this validation comes in the form of an external review, education, evaluation, or audit. Accreditation is the procedure through which a particular organization is certified. The majority of contemporary software vendors provide certification to standardize and resell their goods and services.
Affiliation:
Commissions are used in the affiliate revenue model example. Essentially, you resell goods from other merchants or businesses on your website or in your physical store. You are then compensated for referring new consumers to the company offering the goods or services. Affiliates often use a pay-per-sale or pay-per-display model. As a result, the business can access a more diversified prospective client base without extra active sales or marketing efforts. Affiliate marketing is a popular internet business strategy with significant potential for growth. When a client purchases via a referral link, the affiliate gets a portion of the transaction's cost.
Access over ownership:
The accessibility over ownership model is a business concept that allows consumers to utilize a product without owning it. Everything serves a purpose. As a result, consumers all across the Western world are demanding more value from their goods and services, and they are rethinking their relationship with stuff.' Furthermore, with thriving online communities embracing the idea of access above ownership, the internet is developing as a robust platform for sharing models to expand and prosper.
Bundling:
Multiple products or services have been bundled together to enhance the value. Bundling is a marketing technique in which goods or services are bundled to be sold as a single entity. Bundling enables the purchasing of several goods and services from a single vendor. While the goods and services are often linked, they may also consist of different items that appeal to a particular market segment.
Digital transformation:
Digitalization is the systematic and accelerated transformation of company operations, processes, skills, and models to fully exploit the changes and possibilities brought about by digital technology and its effect on society. Digital transformation is a journey with many interconnected intermediate objectives, with the ultimate aim of continuous enhancement of processes, divisions, and the business ecosystem in a hyperconnected age. Therefore, establishing the appropriate bridges for the trip is critical to success.
Integrator:
A systems integrator is an individual or business specializing in integrating component subsystems into a unified whole and ensuring that those subsystems work correctly together. A process is known as system integration. Gains in efficiency, economies of scope, and less reliance on suppliers result in cost reductions and may improve the stability of value generation.
On-demand economy:
The on-demand economy is described as economic activity generated by digital marketplaces that meet customer demand for products and services via quick access and accessible supply. The supply chain is managed via a highly efficient, intuitive digital mesh built on top of current infrastructure networks. The on-demand economy is transforming commercial behavior in cities worldwide. The number of businesses, the categories covered, and the industry's growth rate are all increasing. Businesses in this new economy are the culmination of years of technological progress and customer behavior change.
Guaranteed availability:
Guaranteed availability is a property of a business system that attempts to maintain an agreed-upon level of operational performance, often uptime, for a longer time than is typical. The idea is often linked with terms such as high availability and catastrophe recovery.
Ecosystem:
A business ecosystem is a collection of related entities ? suppliers, distributors, customers, rivals, and government agencies ? collaborating and providing a particular product or service. The concept is that each entity in the ecosystem influences and is impacted by the others, resulting in an ever-changing connection. Therefore, each entity must be adaptive and flexible to live, much like a biological ecosystem. These connections are often backed by a shared technical platform and are based on the flow of information, resources, and artifacts in the software ecosystem.
Infrastructure as a Service (IaaS):
Infrastructure as a Service (IaaS) is a subset of cloud computing that offers on-demand access to shared computing resources and data to PCs and other devices. It is a paradigm for ubiquitous, on-demand access to a pool of customizable computing resources (e.g., computer networks, servers, storage, applications, and services) that can be quickly provided and released with little administrative effort.
Licensing:
A formal agreement in which the owner of the copyright, know-how, patent, service mark, trademark, or other intellectual property grants a licensee the right to use, manufacture, and sell copies of the original. These agreements often restrict the licensee's scope or area of operation, define whether the license is exclusive or non-exclusive, and stipulate whether the licensee will pay royalties or another kind of compensation in return. While licensing agreements are often used to commercialize the technology, franchisees also utilize them to encourage the sale of products and services.
Referral:
Referral marketing is a technique for acquiring new consumers by advertising goods or services through recommendations or ordinary word of mouth. While these recommendations often occur spontaneously, companies may influence this via the use of suitable tactics. Referral marketing is a technique for increasing referrals through word of mouth, arguably the oldest and most trusted kind of marketing. This may be done by incentivizing and rewarding consumers. A diverse range of other contacts to suggest goods and services from consumer and business-to-business companies, both online and offline.
Reseller:
Resellers are businesses or individuals (merchants) that acquire products or services to resell them instead of consuming or utilizing them. This is often done for financial gain (but could be resold at a loss). Resellers are well-known for doing business on the internet through websites. One instance is the telecommunications sector, in which corporations purchase surplus transmission capacity or take the call from other providers and resell it to regional carriers.
Knowledge and time:
It performs qualitative and quantitative analysis to determine the effectiveness of management choices in the public and private sectors. Widely regarded as the world's most renowned management consulting firm. Descriptive knowledge, also called declarative knowledge or propositional knowledge, is a subset of information represented in declarative sentences or indicative propositions by definition. This differentiates specific knowledge from what is usually referred to as know-how or procedural knowledge, as well as knowledge of or acquaintance knowledge.
Low touch:
Historically, developing a standard touch sales model for business sales required recruiting and training a Salesforce user who was tasked with the responsibility of generating quality leads, arranging face-to-face meetings, giving presentations, and eventually closing transactions. However, the idea of a low-touch sales strategy is not new; it dates all the way back to the 1980s.
Recommended companies based on your search:

Heroku is a cloud Platform-as-a-Service (PaaS) supporting several programming languages that is used as a web ...

Dropbox is a file hosting service operated by American company Dropbox, Inc., headquartered in San Francisco, ...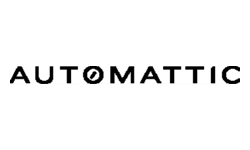 Automattic, Inc. is a web development corporation founded in August 2005. It is most notable for WordPress.com...
You rock! Thank you for your interest.
Before starting the canvas download, we would like to ask you to pay with a tweet.
x
Before downloading the canvas, we would like to invite you to our newsletter, from time-to-time we will send you curated content about business strategy