This web app uses cookies to compile statistic information of our users visits. By continuing to browse the site you are agreeing to our use of cookies. If you wish you may change your preference or read about cookies
close
Why Docker's Business Model is so successful?
Get all the answers
---
Docker's Company Overview
---
Docker is the world's leading software container platform. Developers use Docker to eliminate "works on my machine" problems when collaborating on code with co-workers. Operators use Docker to run and manage apps side-by-side in isolated containers to get better compute density. Enterprises use Docker to build agile software delivery pipelines to ship new features faster, more securely and with confidence for both Linux and Windows Server apps.
https://cloud.docker.com/
Country: California
Foundations date: 2008
Type: Private
Sector: Technology
Categories: Platform
---
Docker's Customer Needs
---
Social impact:
Life changing:
Emotional: badge value, provides access
Functional: saves time, reduces effort, connects, avoids hassles, reduces cost, quality, variety, integrates, organizes
---
Docker's Related Competitors
---
---
Docker's Business Operations
---
Add-on:
An additional item offered to a customer of a primary product or service is referred to as an add-on sale. Depending on the industry, add-on sales may generate substantial income and profits for a firm. For example, when a customer has decided to purchase the core product or service, the salesman at an automotive dealership will usually offer an add-on sale. The pattern is used in the price of new software programs based on access to new features, number of users, and so forth.
Affiliation:
Commissions are used in the affiliate revenue model example. Essentially, you resell goods from other merchants or businesses on your website or in your physical store. You are then compensated for referring new consumers to the company offering the goods or services. Affiliates often use a pay-per-sale or pay-per-display model. As a result, the business can access a more diversified prospective client base without extra active sales or marketing efforts. Affiliate marketing is a popular internet business strategy with significant potential for growth. When a client purchases via a referral link, the affiliate gets a portion of the transaction's cost.
Access over ownership:
The accessibility over ownership model is a business concept that allows consumers to utilize a product without owning it. Everything serves a purpose. As a result, consumers all across the Western world are demanding more value from their goods and services, and they are rethinking their relationship with stuff.' Furthermore, with thriving online communities embracing the idea of access above ownership, the internet is developing as a robust platform for sharing models to expand and prosper.
Corporate innovation:
Innovation is the outcome of collaborative creativity in turning an idea into a feasible concept, accompanied by a collaborative effort to bring that concept to life as a product, service, or process improvement. The digital era has created an environment conducive to business model innovation since technology has transformed how businesses operate and provide services to consumers.
Codifying a distinctive service capability:
Since their inception, information technology systems have aided in automating corporate operations, increasing productivity, and maximizing efficiency. Now, businesses can take their perfected processes, standardize them, and sell them to other parties. In today's corporate environment, innovation is critical for survival.
Freemium:
Freemium is the sum of the words free and premium and refers to a business strategy that provides both free and premium services. The freemium business model works by providing essential services for free and charging for enhanced or extra capabilities. This is a typical practice among many software firms, who offer imperative software for free with restricted functionality, and it is also a popular approach among game developers. While everyone is invited to play the game for free, extra lives and unique game features are accessible only once the player buys.
Integrator:
A systems integrator is an individual or business specializing in integrating component subsystems into a unified whole and ensuring that those subsystems work correctly together. A process is known as system integration. Gains in efficiency, economies of scope, and less reliance on suppliers result in cost reductions and may improve the stability of value generation.
On-demand economy:
The on-demand economy is described as economic activity generated by digital marketplaces that meet customer demand for products and services via quick access and accessible supply. The supply chain is managed via a highly efficient, intuitive digital mesh built on top of current infrastructure networks. The on-demand economy is transforming commercial behavior in cities worldwide. The number of businesses, the categories covered, and the industry's growth rate are all increasing. Businesses in this new economy are the culmination of years of technological progress and customer behavior change.
Trialware:
Trialware is software that has an expiration date. The user may use the software fully featured until the trial time expires. At this point, it reverts to a limited functionality (freemium, nagware, or crippleware) or non-functional mode until the user pays the licensing price and gets a registration code to unlock the program. Trialware has established itself as the industry standard for an online software as a Service (SaaS).
Guaranteed availability:
Guaranteed availability is a property of a business system that attempts to maintain an agreed-upon level of operational performance, often uptime, for a longer time than is typical. The idea is often linked with terms such as high availability and catastrophe recovery.
Ecosystem:
A business ecosystem is a collection of related entities ? suppliers, distributors, customers, rivals, and government agencies ? collaborating and providing a particular product or service. The concept is that each entity in the ecosystem influences and is impacted by the others, resulting in an ever-changing connection. Therefore, each entity must be adaptive and flexible to live, much like a biological ecosystem. These connections are often backed by a shared technical platform and are based on the flow of information, resources, and artifacts in the software ecosystem.
Infrastructure as a Service (IaaS):
Infrastructure as a Service (IaaS) is a subset of cloud computing that offers on-demand access to shared computing resources and data to PCs and other devices. It is a paradigm for ubiquitous, on-demand access to a pool of customizable computing resources (e.g., computer networks, servers, storage, applications, and services) that can be quickly provided and released with little administrative effort.
Platform as a Service (PaaS):
Platform as a Service (PaaS) is a class of cloud computing services that enable users to create, operate, and manage apps without the burden of establishing and maintaining the infrastructure usually involved with designing and developing an app.
Software as a Service (SaaS):
Software as a Service (SaaS) is a paradigm for licensing and delivering subscription-based and centrally hosted software. Occasionally, the term on-demand software is used. SaaS is usually accessible through a web browser via a thin client. SaaS has established itself as the de facto delivery mechanism for a large number of commercial apps. SaaS has been integrated into virtually every major enterprise Software company's strategy.
Self-service:
A retail business model in which consumers self-serve the goods they want to buy. Self-service business concepts include self-service food buffets, self-service petrol stations, and self-service markets. Self-service is available through phone, online, and email to automate customer support interactions. Self-service Software and self-service applications (for example, online banking apps, shopping portals, and self-service check-in at airports) are becoming more prevalent.
Technology trends:
New technologies that are now being created or produced in the next five to ten years will significantly change the economic and social landscape. These include but are not limited to information technology, wireless data transmission, human-machine connection, on-demand printing, biotechnology, and sophisticated robotics.
User design:
A client is both the manufacturer and the consumer in user manufacturing. For instance, an online platform could offer the client the tools required to create and market the product, such as product design software, manufacturing services, or an online store to sell the goods. In addition, numerous software solutions enable users to create and customize their products to respond to changing consumer requirements seamlessly.
Online marketplace:
An online marketplace (or online e-commerce marketplace) is a kind of e-commerce website in which product or service information is supplied by various third parties or, in some instances, the brand itself, while the marketplace operator handles transactions. Additionally, this pattern encompasses peer-to-peer (P2P) e-commerce between businesses or people. By and large, since marketplaces aggregate goods from a diverse range of suppliers, the variety and availability are typically greater than in vendor-specific online retail shops. Additionally, pricing might be more competitive.
Subscription:
Subscription business models are built on the concept of providing a product or service in exchange for recurring subscription income on a monthly or annual basis. As a result, they place a higher premium on client retention than on customer acquisition. Subscription business models, in essence, concentrate on revenue generation in such a manner that a single client makes repeated payments for extended access to a product or service. Cable television, internet providers, software suppliers, websites (e.g., blogs), business solutions providers, and financial services companies utilize this approach, as do conventional newspapers, periodicals, and academic publications.
Open-source:
Compared to more centralized development methods, such as those usually employed by commercial software firms, the open-source model is more decentralized. Scientists see the open-source approach as an example of collaborative openness. Peer production is a fundamental concept of open-source software development, with deliverables such as source code, blueprints, and documentation made freely accessible to the public. The open-source software movement started as a reaction to the constraints imposed by proprietary programming. Since then, its ideas have extended to other areas, resulting in what is known as open cooperation. Typically, money is generated via services that complement the product, such as advising and maintenance.
Product innovation:
Product innovation is the process of developing and introducing a new or better version of an existing product or service. This is a broader definition of innovation than the generally recognized definition, which includes creating new goods that are considered innovative in this context. For example, Apple launched a succession of successful new products and services in 2001?the iPod, the iTunes online music service, and the iPhone?which catapulted the firm to the top of its industry.
Radical transparency:
The concept of radical transparency, or everyone knowing everything, has the potential to be a significant driver of improved organizational performance. This is especially true for new, fast-growing businesses that are under pressure to achieve aggressive sales targets and keep their investors pleased. In governance, politics, software design, and business, radical transparency refers to activities and methods that significantly enhance organizational processes and data openness.
Mass customization:
Mass customization is a strategy that entails using modular goods and manufacturing processes to allow efficient product individualization. Mass customization refers to producing customized output using flexible computer-aided manufacturing systems in marketing, manufacturing, contact centers, and management. Mass customization is the next frontier for manufacturing and service sectors alike. Beyond the physical product, mass customization is utilized by a diverse variety of software products and services with the goal of developing strong connections with customers via personalization and suggestion.
Recommended companies based on your search:

Heroku is a cloud Platform-as-a-Service (PaaS) supporting several programming languages that is used as a web ...

Rackspace is the world leader in the managed cloud segment of the business information technology ("IT") marke...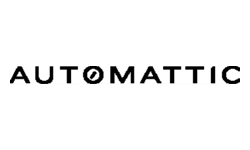 Automattic, Inc. is a web development corporation founded in August 2005. It is most notable for WordPress.com...
You rock! Thank you for your interest.
Before starting the canvas download, we would like to ask you to pay with a tweet.
x
Before downloading the canvas, we would like to invite you to our newsletter, from time-to-time we will send you curated content about business strategy