This web app uses cookies to compile statistic information of our users visits. By continuing to browse the site you are agreeing to our use of cookies. If you wish you may change your preference or read about cookies
close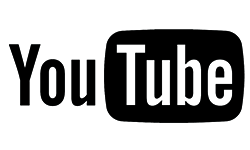 YouTube is not your father's method of sharing video footage. The company has amassed a collection of user generated content, thousands of short films and television episodes, and hundreds of full-length movies. Serving more than two billion videos a day, it has become the clear leader in online video sharing. YouTube primarily earns revenue by selling ads on its homepage and search results pages, as well as within its videos. It also charges users to watch certain videos through its YouTube Rentals service. The company was founded in 2005 by Steve Chen (former CTO) and Chad Hurley (former CEO). Today it is a subsidiary of internet search giant Google.
Visit website
Average rate:
4.5
Number of votes:
1423
Digital maturity:
Digirati
Create better business strategies
using business model data
Vizo is a platform that searches, analyzes and visualizes the world's collective business model intelligence to help answer strategic questions, it combines the simplicity of business model canvas with the innovation power of mash-up method.
Start free trial
You rock! Thank you for your interest.
Before starting the canvas download, we would like to ask you to pay with a tweet.
x
Before downloading the canvas, we would like to invite you to our newsletter, from time-to-time we will send you curated content about business strategy