This web app uses cookies to compile statistic information of our users visits. By continuing to browse the site you are agreeing to our use of cookies. If you wish you may change your preference or read about cookies
close
Are you looking for more examples of business models like this one?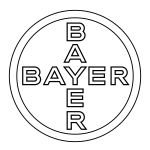 Bayer AG is a German multinational chemical and pharmaceutical company founded in Barmen (today a part of Wuppertal), Germany in 1863. It is headquartered in Leverkusen, North Rhine-Westphalia, Germany, where its illuminated sign is a landmark. Bayer's primary areas of business include human and veterinary pharmaceuticals, consumer healthcare products, agricultural chemicals and biotechnology products, and high value polymers. The company is a component of the Euro Stoxx 50 stock market index.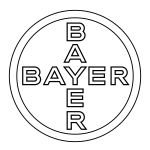 Category: Pharmaceuticals
You rock! Thank you for your interest.
Before starting the canvas download, we would like to ask you to pay with a tweet.
x
Before downloading the canvas, we would like to invite you to our newsletter, from time-to-time we will send you curated content about business strategy