This web app uses cookies to compile statistic information of our users visits. By continuing to browse the site you are agreeing to our use of cookies. If you wish you may change your preference or read about cookies
close
Why 7digital's Business Model is so successful?
Get all the answers
---
7digital's Company Overview
---
7digital is a B2B digital music and radio services company. The core of its business is the provision of robust and scalable technical infrastructure and extensive global music rights used to create music streaming and radio services for a diverse range of customers – including consumer brands, mobile carriers, broadcasters, automotive systems, record labels and retailers. 7digital also offers radio production and music curation services, editorial strategy and content management expertise.
http://about.7digital.com
Country: England
Foundations date: 2004
Type: Public
Sector: Technology
Categories: Platform
---
7digital's Customer Needs
---
Social impact:
Life changing: motivation, self-actualization
Emotional: provides access, attractiveness, fun/entertainment, design/aesthetics
Functional: makes money, avoids hassles, reduces effort, reduces cost, quality, variety, integrates, organizes, connects, simplifies, sensory appeal
---
7digital's Related Competitors
---
---
7digital's Business Operations
---
Cross-selling:
Cross-selling is a business strategy in which additional services or goods are offered to the primary offering to attract new consumers and retain existing ones. Numerous businesses are increasingly diversifying their product lines with items that have little resemblance to their primary offerings. Walmart is one such example; they used to offer everything but food. They want their stores to function as one-stop shops. Thus, companies mitigate their reliance on particular items and increase overall sustainability by providing other goods and services.
Digitization:
This pattern is based on the capacity to convert current goods or services into digital versions, which have several benefits over intangible products, including increased accessibility and speed of distribution. In an ideal world, the digitalization of a product or service would occur without compromising the consumer value proposition. In other words, efficiency and multiplication achieved via digitalization do not detract from the consumer's perceived value. Being digitally sustainable encompasses all aspects of sustaining the institutional framework for developing and maintaining digital objects and resources and ensuring their long-term survival.
Access over ownership:
The accessibility over ownership model is a business concept that allows consumers to utilize a product without owning it. Everything serves a purpose. As a result, consumers all across the Western world are demanding more value from their goods and services, and they are rethinking their relationship with stuff.' Furthermore, with thriving online communities embracing the idea of access above ownership, the internet is developing as a robust platform for sharing models to expand and prosper.
Digital:
A digital strategy is a strategic management and a business reaction or solution to a digital issue, which is often best handled as part of a broader company plan. A digital strategy is frequently defined by the application of new technologies to existing business activities and a focus on enabling new digital skills for their company (such as those formed by the Information Age and frequently as a result of advances in digital technologies such as computers, data, telecommunication services, and the World wide web, to name a few).
Cross-subsidiary:
When products and goods and products and services are integrated, they form a subsidiary side and a money side, maximizing the overall revenue impact. A subsidiary is a firm owned entirely or in part by another business, referred to as the parent company or holding company. A parent company with subsidiaries is a kind of conglomerate, a corporation that consists of several distinct companies; sometimes, the national or worldwide dispersion of the offices necessitates the establishment of subsidiaries.
Digital transformation:
Digitalization is the systematic and accelerated transformation of company operations, processes, skills, and models to fully exploit the changes and possibilities brought about by digital technology and its effect on society. Digital transformation is a journey with many interconnected intermediate objectives, with the ultimate aim of continuous enhancement of processes, divisions, and the business ecosystem in a hyperconnected age. Therefore, establishing the appropriate bridges for the trip is critical to success.
Data as a Service (DaaS):
Data as a Service (DaaS) is a relative of Software as a Service in computing (SaaS). As with other members of the as a service (aaS) family, DaaS is based on the idea that the product (in this instance, data) may be delivered to the user on-demand independent of the provider's geographic or organizational isolation from the customer. Additionally, with the advent[when?] of service-oriented architecture (SOA), the platform on which the data sits has become unimportant. This progression paved the way for the relatively recent new idea of DaaS to arise.
Integrator:
A systems integrator is an individual or business specializing in integrating component subsystems into a unified whole and ensuring that those subsystems work correctly together. A process is known as system integration. Gains in efficiency, economies of scope, and less reliance on suppliers result in cost reductions and may improve the stability of value generation.
On-demand economy:
The on-demand economy is described as economic activity generated by digital marketplaces that meet customer demand for products and services via quick access and accessible supply. The supply chain is managed via a highly efficient, intuitive digital mesh built on top of current infrastructure networks. The on-demand economy is transforming commercial behavior in cities worldwide. The number of businesses, the categories covered, and the industry's growth rate are all increasing. Businesses in this new economy are the culmination of years of technological progress and customer behavior change.
Ecosystem:
A business ecosystem is a collection of related entities ? suppliers, distributors, customers, rivals, and government agencies ? collaborating and providing a particular product or service. The concept is that each entity in the ecosystem influences and is impacted by the others, resulting in an ever-changing connection. Therefore, each entity must be adaptive and flexible to live, much like a biological ecosystem. These connections are often backed by a shared technical platform and are based on the flow of information, resources, and artifacts in the software ecosystem.
Long tail:
The long tail is a strategy that allows businesses to realize significant profit out of selling low volumes of hard-to-find items to many customers instead of only selling large volumes of a reduced number of popular items. The term was coined in 2004 by Chris Anderson, who argued that products in low demand or with low sales volume can collectively make up market share that rivals or exceeds the relatively few current bestsellers and blockbusters but only if the store or distribution channel is large enough.
Software as a Service (SaaS):
Software as a Service (SaaS) is a paradigm for licensing and delivering subscription-based and centrally hosted software. Occasionally, the term on-demand software is used. SaaS is usually accessible through a web browser via a thin client. SaaS has established itself as the de facto delivery mechanism for a large number of commercial apps. SaaS has been integrated into virtually every major enterprise Software company's strategy.
Licensing:
A formal agreement in which the owner of the copyright, know-how, patent, service mark, trademark, or other intellectual property grants a licensee the right to use, manufacture, and sell copies of the original. These agreements often restrict the licensee's scope or area of operation, define whether the license is exclusive or non-exclusive, and stipulate whether the licensee will pay royalties or another kind of compensation in return. While licensing agreements are often used to commercialize the technology, franchisees also utilize them to encourage the sale of products and services.
Two-sided market:
Two-sided marketplaces, also called two-sided networks, are commercial platforms featuring two different user groups that mutually profit from the web. A multi-sided platform is an organization that generates value mainly via the facilitation of direct contacts between two (or more) distinct kinds of connected consumers (MSP). A two-sided market enables interactions between many interdependent consumer groups. The platform's value grows as more groups or individual members of each group use it. For example, eBay is a marketplace that links buyers and sellers. Google connects advertising and searchers. Social media platforms such as Twitter and Facebook are also bidirectional, linking consumers and marketers.
Technology trends:
New technologies that are now being created or produced in the next five to ten years will significantly change the economic and social landscape. These include but are not limited to information technology, wireless data transmission, human-machine connection, on-demand printing, biotechnology, and sophisticated robotics.
User design:
A client is both the manufacturer and the consumer in user manufacturing. For instance, an online platform could offer the client the tools required to create and market the product, such as product design software, manufacturing services, or an online store to sell the goods. In addition, numerous software solutions enable users to create and customize their products to respond to changing consumer requirements seamlessly.
Disruptive trends:
A disruptive technology supplants an existing technology and fundamentally alters an industry or a game-changing innovation that establishes an altogether new industry. Disruptive innovation is defined as an invention that shows a new market and value network and ultimately disrupts an established market and value network, replacing incumbent market-leading companies, products, and alliances.
Subscription:
Subscription business models are built on the concept of providing a product or service in exchange for recurring subscription income on a monthly or annual basis. As a result, they place a higher premium on client retention than on customer acquisition. Subscription business models, in essence, concentrate on revenue generation in such a manner that a single client makes repeated payments for extended access to a product or service. Cable television, internet providers, software suppliers, websites (e.g., blogs), business solutions providers, and financial services companies utilize this approach, as do conventional newspapers, periodicals, and academic publications.
Knowledge and time:
It performs qualitative and quantitative analysis to determine the effectiveness of management choices in the public and private sectors. Widely regarded as the world's most renowned management consulting firm. Descriptive knowledge, also called declarative knowledge or propositional knowledge, is a subset of information represented in declarative sentences or indicative propositions by definition. This differentiates specific knowledge from what is usually referred to as know-how or procedural knowledge, as well as knowledge of or acquaintance knowledge.
Product innovation:
Product innovation is the process of developing and introducing a new or better version of an existing product or service. This is a broader definition of innovation than the generally recognized definition, which includes creating new goods that are considered innovative in this context. For example, Apple launched a succession of successful new products and services in 2001?the iPod, the iTunes online music service, and the iPhone?which catapulted the firm to the top of its industry.
White label:
The term white label refers to a product or service bought by a reseller who rebrands it to show that the new owner developed it. Frequently, white-label goods are mass manufactured. Thus, white-label goods are produced by one firm and sold by another under their brand and model number. For instance, most Dell computer screens are created by third-party manufacturers yet have the Dell brand and model number.
Mass customization:
Mass customization is a strategy that entails using modular goods and manufacturing processes to allow efficient product individualization. Mass customization refers to producing customized output using flexible computer-aided manufacturing systems in marketing, manufacturing, contact centers, and management. Mass customization is the next frontier for manufacturing and service sectors alike. Beyond the physical product, mass customization is utilized by a diverse variety of software products and services with the goal of developing strong connections with customers via personalization and suggestion.
Recommended companies based on your search:

DigitalOcean is an IaaS company that delivers the fastest and easiest way for developers and businesses to dep...

Vimeo, LLC operates as a video sharing site. Its platform enables its users to upload, share, and watch variou...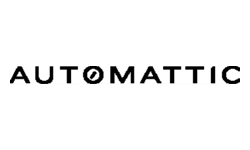 Automattic, Inc. is a web development corporation founded in August 2005. It is most notable for WordPress.com...
You rock! Thank you for your interest.
Before starting the canvas download, we would like to ask you to pay with a tweet.
x
Before downloading the canvas, we would like to invite you to our newsletter, from time-to-time we will send you curated content about business strategy