This web app uses cookies to compile statistic information of our users visits. By continuing to browse the site you are agreeing to our use of cookies. If you wish you may change your preference or read about cookies
close
Why Accenture's Business Model is so successful?
Get all the answers
---
Accenture's Company Overview
---
Accenture plc., incorporated on June 10, 2009, is a professional services company serving clients in a range of industries and in geographic regions, which include North America, Europe, and Growth markets. The company is engaged in providing management and technology consulting services. The company's Segments include Communications, Media & Technology, Financial Services, Health & Public Service, Products, and Resources. Its services and solutions include Accenture Strategy, Accenture Consulting, Accenture Digital, Accenture Technology and Accenture Operations. The Accenture Strategy provides a range of strategic services focused on areas, such as digital technologies; enterprise architecture and applications; Chief Financial Officer (CFO) and enterprise value; information technology (IT); security; mergers and acquisitions; operations; advanced customer services, and talent and organization.
www.accenture.com
Country: Ireland
Foundations date: 1989
Type: Public
Sector: Consumer Services
Categories: Consulting
---
Accenture's Customer Needs
---
Social impact:
Life changing: self-actualization, heirloom
Emotional: badge value, reduces anxiety, provides access, attractiveness
Functional: saves time, makes money, reduces risk, organizes, integrates, reduce effort, avoids hassles, quality, variety, informs
---
Accenture's Related Competitors
---
---
Accenture's Business Operations
---
Cross-selling:
Cross-selling is a business strategy in which additional services or goods are offered to the primary offering to attract new consumers and retain existing ones. Numerous businesses are increasingly diversifying their product lines with items that have little resemblance to their primary offerings. Walmart is one such example; they used to offer everything but food. They want their stores to function as one-stop shops. Thus, companies mitigate their reliance on particular items and increase overall sustainability by providing other goods and services.
Augmenting products to generate data:
Due to advancements in sensors, wireless communications, and big data, it is now possible to collect and analyze massive quantities of data in a wide range of settings, from wind turbines to kitchen appliances to intelligent scalpels. These data may be utilized to improve asset design, operation, maintenance, and repair or improve how an activity is carried out. Such skills, in turn, may serve as the foundation for new services or business models.
Beyond advertising:
Media and print businesses will excel at enabling people and groups' sharing, contribution, and interaction. All contact will be conducted electronically, and impartial review sites will assist media and print businesses develop trusted consumer connections. Their cost structure will fundamentally change, shifting away from paper and distribution, content management, and internet facilitation. Instead, revenues will be produced via facilitation fees paid by commercial and public partners and commissions paid to sellers of products and services.
Culture is brand:
It requires workers to live brand values to solve issues, make internal choices, and provide a branded consumer. Developing a distinctive and enduring cultural brand is the advertising industry's holy grail. Utilizing the hazy combination of time, attitude, and emotion to identify and replicate an ideology is near to marketing magic.
Archetypes of business model design:
The business model archetypes include many business personalities and more than one business model linked to various goods or services. There is a common foundation behind the scenes of each unit, but from a management standpoint, each group may operate independently.
Benchmarking services:
Benchmarking is a technique for evaluating performance and gaining insights via data analytics. It may be used to conduct internal research on your firm or compare it to other businesses to enhance business processes and performance indicators following best practices. Typically, three dimensions are measured: quality, time, and cost. In this manner, they may ascertain the targets' performance and, more significantly, the business processes that contribute to these companies' success. The digital transformation era has spawned a slew of data analysis-focused software businesses.
Certification and endorsement:
Certification is a term that refers to the verification of an object's, person's, or organization's unique qualities. Usually, although not always, this validation comes in the form of an external review, education, evaluation, or audit. Accreditation is the procedure through which a particular organization is certified. The majority of contemporary software vendors provide certification to standardize and resell their goods and services.
Collaborative production:
Producing goods in collaboration with customers based on their input, comments, naming, and price. It represents a new form of the socioeconomic output in which enormous individuals collaborate (usually over the internet). In general, initiatives based on the commons have less rigid hierarchical structures than those found on more conventional commercial models. However, sometimes not always?commons-based enterprises are structured so that contributors are not compensated financially.
Aikido:
The aikido business model is often characterized as using a competitor's strength to get an edge over them. This is accomplished through finding weaknesses in a competitor's strategic position. In addition, it adds to marketing sustainability by exposing rivals' flaws, finding internal and external areas for development, and attracting consumers via specific product offers that deviate from the norm.
Customer data:
It primarily offers free services to users, stores their personal information, and acts as a platform for users to interact with one another. Additional value is generated by gathering and processing consumer data in advantageous ways for internal use or transfer to interested third parties. Revenue is produced by either directly selling the data to outsiders or by leveraging it for internal reasons, such as increasing the efficacy of advertising. Thus, innovative, sustainable Big Data business models are as prevalent and desired as they are elusive (i.e., data is the new oil).
Decomposition:
Simplifying many product kinds inside a product group or set of goods. A technique for doing business analysis in which a complex business process is dissected to reveal its constituent parts. Functional decomposition is a technique that may be used to contribute to an understanding and management of large and complicated processes and assist in issue solving. Additionally, functional decomposition is utilized in computer engineering to aid in the creation of software.
Best in class services:
When a firm brings a product to market, it must first create a compelling product and then field a workforce capable of manufacturing it at a competitive price. Neither task is simple to perform effectively; much managerial effort and scholarly study have been dedicated to these issues. Nevertheless, providing a service involves another aspect: managing clients, who are consumers of the service and may also contribute to its creation.
Digital:
A digital strategy is a strategic management and a business reaction or solution to a digital issue, which is often best handled as part of a broader company plan. A digital strategy is frequently defined by the application of new technologies to existing business activities and a focus on enabling new digital skills for their company (such as those formed by the Information Age and frequently as a result of advances in digital technologies such as computers, data, telecommunication services, and the World wide web, to name a few).
Bundling:
Multiple products or services have been bundled together to enhance the value. Bundling is a marketing technique in which goods or services are bundled to be sold as a single entity. Bundling enables the purchasing of several goods and services from a single vendor. While the goods and services are often linked, they may also consist of different items that appeal to a particular market segment.
Digital transformation:
Digitalization is the systematic and accelerated transformation of company operations, processes, skills, and models to fully exploit the changes and possibilities brought about by digital technology and its effect on society. Digital transformation is a journey with many interconnected intermediate objectives, with the ultimate aim of continuous enhancement of processes, divisions, and the business ecosystem in a hyperconnected age. Therefore, establishing the appropriate bridges for the trip is critical to success.
Consumerization of work:
Consumerization of IT (consumerization) is a term that refers to the process by which Information Technology (IT) begins in the consumer market and then spreads to business and government organizations, primarily as a result of employees utilizing popular consumer market technologies and methods at home and afterward bringing them in the workplace.
Corporate innovation:
Innovation is the outcome of collaborative creativity in turning an idea into a feasible concept, accompanied by a collaborative effort to bring that concept to life as a product, service, or process improvement. The digital era has created an environment conducive to business model innovation since technology has transformed how businesses operate and provide services to consumers.
Codifying a distinctive service capability:
Since their inception, information technology systems have aided in automating corporate operations, increasing productivity, and maximizing efficiency. Now, businesses can take their perfected processes, standardize them, and sell them to other parties. In today's corporate environment, innovation is critical for survival.
Data as a Service (DaaS):
Data as a Service (DaaS) is a relative of Software as a Service in computing (SaaS). As with other members of the as a service (aaS) family, DaaS is based on the idea that the product (in this instance, data) may be delivered to the user on-demand independent of the provider's geographic or organizational isolation from the customer. Additionally, with the advent[when?] of service-oriented architecture (SOA), the platform on which the data sits has become unimportant. This progression paved the way for the relatively recent new idea of DaaS to arise.
Dynamic branding:
Dynamic branding is a technique for refreshing your identity without totally altering it. You can link to anything; you may modify the logo according to the seasons or for a particular event. It has been proven effective many times. However, it does not work for every business.
Integrator:
A systems integrator is an individual or business specializing in integrating component subsystems into a unified whole and ensuring that those subsystems work correctly together. A process is known as system integration. Gains in efficiency, economies of scope, and less reliance on suppliers result in cost reductions and may improve the stability of value generation.
On-demand economy:
The on-demand economy is described as economic activity generated by digital marketplaces that meet customer demand for products and services via quick access and accessible supply. The supply chain is managed via a highly efficient, intuitive digital mesh built on top of current infrastructure networks. The on-demand economy is transforming commercial behavior in cities worldwide. The number of businesses, the categories covered, and the industry's growth rate are all increasing. Businesses in this new economy are the culmination of years of technological progress and customer behavior change.
Performance-based contracting:
Performance-based contracting (PBC), sometimes referred to as performance-based logistics (PBL) or performance-based acquisition, is a method for achieving quantifiable supplier performance. A PBC strategy focuses on developing strategic performance measures and the direct correlation of contract payment to success against these criteria. Availability, dependability, maintainability, supportability, and total cost of ownership are all standard criteria. This is accomplished mainly via incentive-based, long-term contracts with precise and quantifiable operational performance targets set by the client and agreed upon by contractual parties.
Experience selling:
An experience in the sales model describes how a typical user perceives or comprehends a system's operation. A product or service's value is enhanced when an extra customer experience is included. Visual representations of experience models are abstract diagrams or metaphors derived from recognizable objects, actions, or systems. User interfaces use a range of experience models to help users rapidly comprehend what is occurring in the design, where they are, and what they may do next. For example, a software experience model may depict the connection between two applications and the relationship between an application and different navigation methods and other system or software components.
Markets are conversations:
For professional services firms, the difference will be made by converting non-engaged customers into engaged customers. Product development will be obsolete. Customer relations and conversations will replace it. By sharing modular and beta products and services with your current and future customers, companies and their customers interact and collaborate in ongoing conversations. Not only will customers find and follow companies in online social networks, but it will also be the other way around as well.
Reverse auction:
A reverse auction is a kind of auction in which the bidder and seller take on the roles of each other. In a conventional auction (also referred to as a forward auction), bidders compete for products or services by submitting rising bids. In a reverse auction, vendors fight for the buyer's business, and prices usually fall as sellers underbid one another. A reverse auction is comparable to a unique bid auction. The fundamental concept is the same; nevertheless, a bid auction adheres more closely to the conventional auction structure. For example, each offer is kept private, and only one clear winner is determined after the auction concludes.
Infrastructure as a Service (IaaS):
Infrastructure as a Service (IaaS) is a subset of cloud computing that offers on-demand access to shared computing resources and data to PCs and other devices. It is a paradigm for ubiquitous, on-demand access to a pool of customizable computing resources (e.g., computer networks, servers, storage, applications, and services) that can be quickly provided and released with little administrative effort.
Market research:
Market research is any systematic attempt to collect data about target markets or consumers. It is a critical aspect of corporate strategy. While the terms marketing research and market research are frequently used interchangeably, experienced practitioners may want to distinguish between the two, noting that marketing research is concerned with marketing processes. In contrast, market research is concerned with markets. Market research is a critical component of sustaining a competitive edge over rivals.
Platform as a Service (PaaS):
Platform as a Service (PaaS) is a class of cloud computing services that enable users to create, operate, and manage apps without the burden of establishing and maintaining the infrastructure usually involved with designing and developing an app.
Software as a Service (SaaS):
Software as a Service (SaaS) is a paradigm for licensing and delivering subscription-based and centrally hosted software. Occasionally, the term on-demand software is used. SaaS is usually accessible through a web browser via a thin client. SaaS has established itself as the de facto delivery mechanism for a large number of commercial apps. SaaS has been integrated into virtually every major enterprise Software company's strategy.
Licensing:
A formal agreement in which the owner of the copyright, know-how, patent, service mark, trademark, or other intellectual property grants a licensee the right to use, manufacture, and sell copies of the original. These agreements often restrict the licensee's scope or area of operation, define whether the license is exclusive or non-exclusive, and stipulate whether the licensee will pay royalties or another kind of compensation in return. While licensing agreements are often used to commercialize the technology, franchisees also utilize them to encourage the sale of products and services.
Open innovation:
A business concept established by Henry Chesbrough that inspires firms to pursue out external sources of innovation in order to enhance product lines and reduce the time needed to bring the product to the market, as well as to industry or release developed in-house innovation that does not fit the customer's experience but could be used effectively elsewhere.
Technology trends:
New technologies that are now being created or produced in the next five to ten years will significantly change the economic and social landscape. These include but are not limited to information technology, wireless data transmission, human-machine connection, on-demand printing, biotechnology, and sophisticated robotics.
Disruptive trends:
A disruptive technology supplants an existing technology and fundamentally alters an industry or a game-changing innovation that establishes an altogether new industry. Disruptive innovation is defined as an invention that shows a new market and value network and ultimately disrupts an established market and value network, replacing incumbent market-leading companies, products, and alliances.
Knowledge and time:
It performs qualitative and quantitative analysis to determine the effectiveness of management choices in the public and private sectors. Widely regarded as the world's most renowned management consulting firm. Descriptive knowledge, also called declarative knowledge or propositional knowledge, is a subset of information represented in declarative sentences or indicative propositions by definition. This differentiates specific knowledge from what is usually referred to as know-how or procedural knowledge, as well as knowledge of or acquaintance knowledge.
Take the wheel:
Historically, the fundamental principles for generating and extracting economic value were rigorous. Businesses attempted to implement the same business concepts more effectively than their rivals. New sources of sustained competitive advantage are often only accessible via business model reinvention driven by disruptive innovation rather than incremental change or continuous improvement.
Product innovation:
Product innovation is the process of developing and introducing a new or better version of an existing product or service. This is a broader definition of innovation than the generally recognized definition, which includes creating new goods that are considered innovative in this context. For example, Apple launched a succession of successful new products and services in 2001?the iPod, the iTunes online music service, and the iPhone?which catapulted the firm to the top of its industry.
Solution provider:
A solution provider consolidates all goods and services in a particular domain into a single point of contact. As a result, the client is supplied with a unique know-how to improve efficiency and performance. As a Solution Provider, a business may avoid revenue loss by broadening the scope of the service it offers, which adds value to the product. Additionally, close client interaction enables a better understanding of the customer's habits and requirements, enhancing goods and services.
Low touch:
Historically, developing a standard touch sales model for business sales required recruiting and training a Salesforce user who was tasked with the responsibility of generating quality leads, arranging face-to-face meetings, giving presentations, and eventually closing transactions. However, the idea of a low-touch sales strategy is not new; it dates all the way back to the 1980s.
Recommended companies based on your search:

EliteHeads is the source of world's smartest brains on demand for consulting & collaboration in strategic, F...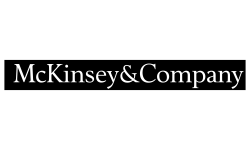 McKinsey & Company is a global management consulting firm that serves leading businesses, governments, non-gov...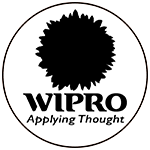 Wipro Limited is an Indian Information Technology Services Corporation headquartered in Bangalore, India. The ...
You rock! Thank you for your interest.
Before starting the canvas download, we would like to ask you to pay with a tweet.
x
Before downloading the canvas, we would like to invite you to our newsletter, from time-to-time we will send you curated content about business strategy