This web app uses cookies to compile statistic information of our users visits. By continuing to browse the site you are agreeing to our use of cookies. If you wish you may change your preference or read about cookies
close
Why Brac's Business Model is so successful?
Get all the answers
---
Brac's Company Overview
---
BRAC, an international development organization based in Bangladesh, is the largest non-governmental development organization in the world, in terms of number of employees as of September 2016. Established by Sir Fazle Hasan Abed in 1972 after the independence of Bangladesh, BRAC is present in all 64 districts of Bangladesh as well as 13 other countries in Asia, Africa, and the Americas.
http://www.brac.net/
Country: Bangladesh
Foundations date: 1972
Type: Nonprofit
Sector: Financials
Categories: Non-profit
---
Brac's Customer Needs
---
Social impact: Self-transcendence
Life changing: provides hope, self-actualization, affiliation/belonging
Emotional: rewards me, wellness, badge value, provides access
Functional: connects, makes money, integrates, informs
---
Brac's Related Competitors
---
---
Brac's Business Operations
---
Affiliation:
Commissions are used in the affiliate revenue model example. Essentially, you resell goods from other merchants or businesses on your website or in your physical store. You are then compensated for referring new consumers to the company offering the goods or services. Affiliates often use a pay-per-sale or pay-per-display model. As a result, the business can access a more diversified prospective client base without extra active sales or marketing efforts. Affiliate marketing is a popular internet business strategy with significant potential for growth. When a client purchases via a referral link, the affiliate gets a portion of the transaction's cost.
Agribusiness:
Agribusiness is the manufacturing of agricultural products. Agrichemicals, breeding, crop production (and contract farming), distribution, farm equipment, processing, seed supply, and marketing and retail sales. Thus, the agribusiness system includes all food and fiber value chain agents and the institutions that affect it. The term agribusiness is simply a combination of agriculture and business within the agricultural sector, alluding to the wide variety of activities and disciplines that contemporary food production encompasses.
Alternative currencies and banking:
Alternative currencies (also known as private currencies) are units of value issued by a private entity, such as a business or a non-profit organization. A private company or organization usually produces a private currency to serve as an alternative to a national or fiat currency, usually the country's standard unit of value. For example, mutual credit is a kind of alternative currency, and therefore any loan that does not go via the banking system qualifies as an alternative currency.
Archetypes of business model design:
The business model archetypes include many business personalities and more than one business model linked to various goods or services. There is a common foundation behind the scenes of each unit, but from a management standpoint, each group may operate independently.
Blended value:
Blended value is a relatively new conceptual framework in which non-profit organizations, companies, and investments are assessed on their capacity to create a combination of financial, social, and environmental value. Businesses that use mixed value business models actively enhance their social impact while maintaining economic efficiency. A fair-trade coffee cooperative, for example, generates social value via guaranteed minimum prices given to coffee growers and direct investments in community development.
Corporate innovation:
Innovation is the outcome of collaborative creativity in turning an idea into a feasible concept, accompanied by a collaborative effort to bring that concept to life as a product, service, or process improvement. The digital era has created an environment conducive to business model innovation since technology has transformed how businesses operate and provide services to consumers.
Cross-subsidiary:
When products and goods and products and services are integrated, they form a subsidiary side and a money side, maximizing the overall revenue impact. A subsidiary is a firm owned entirely or in part by another business, referred to as the parent company or holding company. A parent company with subsidiaries is a kind of conglomerate, a corporation that consists of several distinct companies; sometimes, the national or worldwide dispersion of the offices necessitates the establishment of subsidiaries.
Digital transformation:
Digitalization is the systematic and accelerated transformation of company operations, processes, skills, and models to fully exploit the changes and possibilities brought about by digital technology and its effect on society. Digital transformation is a journey with many interconnected intermediate objectives, with the ultimate aim of continuous enhancement of processes, divisions, and the business ecosystem in a hyperconnected age. Therefore, establishing the appropriate bridges for the trip is critical to success.
Donation-based:
Crowdfunding for charity purposes is a collaborative effort by people to aid charitable projects. Civic crowdfunding is a kind of charity crowdfunding in which money is collected to improve public life and space.
Ecosystem:
A business ecosystem is a collection of related entities ? suppliers, distributors, customers, rivals, and government agencies ? collaborating and providing a particular product or service. The concept is that each entity in the ecosystem influences and is impacted by the others, resulting in an ever-changing connection. Therefore, each entity must be adaptive and flexible to live, much like a biological ecosystem. These connections are often backed by a shared technical platform and are based on the flow of information, resources, and artifacts in the software ecosystem.
Embedded social enterprises:
The built-in social model is predicated on the premise that everyone wants to do good and lose weight in their awareness in a highly consumerist society. Toms Shoes was the first business to establish a successful strategy for include contributions in the value of its bids. Concentrating on shoe sales, the company gained notoriety in the media and its consumers when they announced that another team is given to a charity for every pair of shoes bought.
Healthcare:
The prevention, treatment, and management of disease and maintaining mental and physical well-being via the medical and allied health professionals' services. It includes diagnostic, preventative, remedial, and therapeutic service providers such as physicians, nurses, hospitals, and other private, public, and volunteer organizations. Additionally, it comprises producers of medical equipment and pharmaceuticals, as well as health insurance companies.
Microfinance:
Microfinance provides financial services to entrepreneurs and small companies who may not access traditional banking and financial services. The two primary delivery methods for financial services to such customers are (1) relationship-based banking for individuals and small companies and (2) group-based models, in which many entrepreneurs pool their resources to apply for loans and other services together.
Microfranchising:
Microfranchising is a business model that applies elements and concepts of traditional franchising to small businesses in the developing world. It refers to the systemization and replication of micro-enterprises. Microfranchising is broadly defined as small businesses that can easily be replicated by following proven marketing and operational concepts.
Nonprofit organization:
The nonprofit world rarely engages in equally clear and succinct conversations about an organization's long-term funding strategy. It works on funds and provides services to the user free of cost. That is because the different types of funding that fuel nonprofits have never been clearly defined. A nonprofit organization is often dedicated to furthering a particular social cause or advocating for a particular point of view. In economic terms, a nonprofit organization uses its surplus revenues to further achieve its purpose or mission, rather than distributing its surplus income to the organization's shareholders (or equivalents) as profit or dividends.
Power on:
This method allows the modification of current structures via the use of cutting-edge technology, as shown by growing political unrest, a crisis in representation and governance, and upstart companies upending established sectors. Nevertheless, the nature of this transition is often exaggerated or severely underestimated. As a result, some cling to delirious fantasies of a new techno-utopia in which greater connection results in direct democracy and wealth.
Social stakeholder:
Social responsibility will only be accurate if many managers embrace moral leadership rather than immoral leadership, organizational management, and business ethics that engage morals and values in corporate governance. In a nutshell, it addresses the concept of who or what really matters.
Target the poor:
The product or service provided here is aimed towards the bottom of the pyramid rather than the top. The target of the flawed business model is a financially feasible strategy that helps low-income communities by integrating them in the value chain of a firm on the demand side as customers and consumers and the supply side as producers, entrepreneurs, or workers in a sustainable manner. While the business earns a little profit on each product sold, it profits from the increased sales volume often associated with a large client base.
Recommended companies based on your search:

Alex's Lemonade Stand Foundation (ALSF) is a national childhood cancer foundation dedicated to raising funds...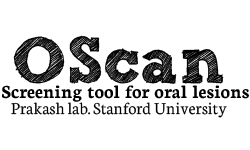 The OScan team at Stanford University has developed an affordable screening tool that brings standardized, mul...

Ushahidi, which translates to "testimony" in Swahili, was developed to map reports of violence in Kenya af...
You rock! Thank you for your interest.
Before starting the canvas download, we would like to ask you to pay with a tweet.
x
Before downloading the canvas, we would like to invite you to our newsletter, from time-to-time we will send you curated content about business strategy