This web app uses cookies to compile statistic information of our users visits. By continuing to browse the site you are agreeing to our use of cookies. If you wish you may change your preference or read about cookies
close
Why Capgemini Group's Business Model is so successful?
Get all the answers
---
Capgemini Group's Company Overview
---
With more than 190.000 people, Capgemini is present in over 40 countries and celebrates its 50th Anniversary year in 2017. A global leader in consulting, technology and outsourcing services, the Group reported 2016 global revenues of EUR 12.5 billion. Together with its clients, Capgemini creates and delivers business, technology, and digital solutions that fit their needs, enabling them to achieve innovation and competitiveness. A deeply multicultural organization, Capgemini has developed its own way of working, the Collaborative Business ExperienceTM, and draws on Rightshore®, its worldwide delivery model.
https://www.capgemini.com/
Country: France
Foundations date: 1967
Type: Private
Sector: Consumer Services
Categories: Consulting
---
Capgemini Group's Customer Needs
---
Social impact:
Life changing: self-actualization
Emotional: badge value, reduces anxiety, provides access, attractiveness
Functional: saves time, makes money, reduces risk, organizes, integrates, reduce effort, avoids hassles, quality, variety, informs
---
Capgemini Group's Related Competitors
---
---
Capgemini Group's Business Operations
---
Benchmarking services:
Benchmarking is a technique for evaluating performance and gaining insights via data analytics. It may be used to conduct internal research on your firm or compare it to other businesses to enhance business processes and performance indicators following best practices. Typically, three dimensions are measured: quality, time, and cost. In this manner, they may ascertain the targets' performance and, more significantly, the business processes that contribute to these companies' success. The digital transformation era has spawned a slew of data analysis-focused software businesses.
Cross-subsidiary:
When products and goods and products and services are integrated, they form a subsidiary side and a money side, maximizing the overall revenue impact. A subsidiary is a firm owned entirely or in part by another business, referred to as the parent company or holding company. A parent company with subsidiaries is a kind of conglomerate, a corporation that consists of several distinct companies; sometimes, the national or worldwide dispersion of the offices necessitates the establishment of subsidiaries.
Digital transformation:
Digitalization is the systematic and accelerated transformation of company operations, processes, skills, and models to fully exploit the changes and possibilities brought about by digital technology and its effect on society. Digital transformation is a journey with many interconnected intermediate objectives, with the ultimate aim of continuous enhancement of processes, divisions, and the business ecosystem in a hyperconnected age. Therefore, establishing the appropriate bridges for the trip is critical to success.
Codifying a distinctive service capability:
Since their inception, information technology systems have aided in automating corporate operations, increasing productivity, and maximizing efficiency. Now, businesses can take their perfected processes, standardize them, and sell them to other parties. In today's corporate environment, innovation is critical for survival.
Data as a Service (DaaS):
Data as a Service (DaaS) is a relative of Software as a Service in computing (SaaS). As with other members of the as a service (aaS) family, DaaS is based on the idea that the product (in this instance, data) may be delivered to the user on-demand independent of the provider's geographic or organizational isolation from the customer. Additionally, with the advent[when?] of service-oriented architecture (SOA), the platform on which the data sits has become unimportant. This progression paved the way for the relatively recent new idea of DaaS to arise.
Make more of It:
The business invests time and money in developing in-house expertise and development that may be used both internally and outside to sell goods or services to clients or third parties. AWS was created to meet Amazon's cloud computing requirements. They quickly discovered that they could offer their services to end-users. At the moment, AWS accounts for about 11% of Amazon's overall income.
Orchestrator:
Orchestrators are businesses that outsource a substantial portion of their operations and processes to third-party service providers or third-party vendors. The fundamental objective of this business strategy is to concentrate internal resources on core and essential functions while contracting out the remainder of the work to other businesses, thus reducing costs.
Reverse auction:
A reverse auction is a kind of auction in which the bidder and seller take on the roles of each other. In a conventional auction (also referred to as a forward auction), bidders compete for products or services by submitting rising bids. In a reverse auction, vendors fight for the buyer's business, and prices usually fall as sellers underbid one another. A reverse auction is comparable to a unique bid auction. The fundamental concept is the same; nevertheless, a bid auction adheres more closely to the conventional auction structure. For example, each offer is kept private, and only one clear winner is determined after the auction concludes.
Market research:
Market research is any systematic attempt to collect data about target markets or consumers. It is a critical aspect of corporate strategy. While the terms marketing research and market research are frequently used interchangeably, experienced practitioners may want to distinguish between the two, noting that marketing research is concerned with marketing processes. In contrast, market research is concerned with markets. Market research is a critical component of sustaining a competitive edge over rivals.
Software as a Service (SaaS):
Software as a Service (SaaS) is a paradigm for licensing and delivering subscription-based and centrally hosted software. Occasionally, the term on-demand software is used. SaaS is usually accessible through a web browser via a thin client. SaaS has established itself as the de facto delivery mechanism for a large number of commercial apps. SaaS has been integrated into virtually every major enterprise Software company's strategy.
Licensing:
A formal agreement in which the owner of the copyright, know-how, patent, service mark, trademark, or other intellectual property grants a licensee the right to use, manufacture, and sell copies of the original. These agreements often restrict the licensee's scope or area of operation, define whether the license is exclusive or non-exclusive, and stipulate whether the licensee will pay royalties or another kind of compensation in return. While licensing agreements are often used to commercialize the technology, franchisees also utilize them to encourage the sale of products and services.
Flat rate:
This model is used to describe a pricing system that charges a single flat price for service regardless of its actual use or duration. A company may establish a responsible position in a market if customers get excellent pricing before performing the service. The consumer benefits from a straightforward cost structure, while the business benefits from a predictable income stream.
Enterprise unbundled:
Unbundling is a business practice that recognizes that a company may have three primary focuses: client connections, product innovation, and infrastructure. Moreover, three of these elements may coexist in big businesses, creating a complex model that needs significant resources to operate effectively. Thus, unbundling is a crucial idea for any enterprise's future success. Additionally referred to as deconstruction or disaggregation, this benign word refers to a dominating force that propels digital change into the heart of whole sectors.
Knowledge and time:
It performs qualitative and quantitative analysis to determine the effectiveness of management choices in the public and private sectors. Widely regarded as the world's most renowned management consulting firm. Descriptive knowledge, also called declarative knowledge or propositional knowledge, is a subset of information represented in declarative sentences or indicative propositions by definition. This differentiates specific knowledge from what is usually referred to as know-how or procedural knowledge, as well as knowledge of or acquaintance knowledge.
Solution provider:
A solution provider consolidates all goods and services in a particular domain into a single point of contact. As a result, the client is supplied with a unique know-how to improve efficiency and performance. As a Solution Provider, a business may avoid revenue loss by broadening the scope of the service it offers, which adds value to the product. Additionally, close client interaction enables a better understanding of the customer's habits and requirements, enhancing goods and services.
Recommended companies based on your search: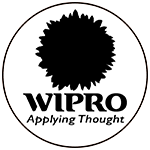 Wipro Limited is an Indian Information Technology Services Corporation headquartered in Bangalore, India. The ...

KPMG International (KPMGI) provides auditing, accounting, and taxation advisory services. The company offers s...

Trendwatching.com is an independent and opinionated trend firm scanning the globe for promising consumer trend...
You rock! Thank you for your interest.
Before starting the canvas download, we would like to ask you to pay with a tweet.
x
Before downloading the canvas, we would like to invite you to our newsletter, from time-to-time we will send you curated content about business strategy