This web app uses cookies to compile statistic information of our users visits. By continuing to browse the site you are agreeing to our use of cookies. If you wish you may change your preference or read about cookies
close
Why China Merchants Bank's Business Model is so successful?
Get all the answers
---
China Merchants Bank's Company Overview
---
China Merchants Bank Co., Ltd. is a China-based commercial bank. The bank operates its businesses through retail Financial business, including savings and loans, bank card services, wealth management, private banking and others. It offers corporate banking business, including savings and loans, settlement and cash management services, trade finance and offshore business, investment banking, and others. It provides interbank Financial business, including interbank business, asset management business, asset custody business, and Financial market business, as well as other businesses.
www.cmbchina.com
Country: Guangdong
Foundations date: 1987
Type: Public
Sector: Financials
Categories: Financial Services
---
China Merchants Bank's Customer Needs
---
Social impact:
Life changing: heirloom
Emotional: provides access, reduces anxiety, rewards me
Functional: makes money, simplifies, connects, saves time, avoids hassles, reduces effort, quality
---
China Merchants Bank's Related Competitors
---
---
China Merchants Bank's Business Operations
---
Brokerage:
A brokerage firm's primary responsibility is to serve as a middleman, connecting buyers and sellers to complete transactions. Accordingly, brokerage firms are compensated through commission once a transaction is completed. For example, when a stock trade order is executed, a transaction fee is paid by an investor to repay the brokerage firm for its efforts in completing the transaction.
Cash machine:
The cash machine business model allows companies to obtain money from sales since consumers pay ahead for the goods they purchase, but the costs required to generate the revenue are not yet paid. This increases companies' liquidity, which they may use to pay off debt or make additional investments. Among several others, the online store Amazon often employs this business model.
Customer relationship:
Due to the high cost of client acquisition, acquiring a sizable wallet share, economies of scale are crucial. Customer relationship management (CRM) is a technique for dealing with a business's interactions with current and prospective customers that aims to analyze data about customers' interactions with a company to improve business relationships with customers, with a particular emphasis on retention, and ultimately to drive sales growth.
Decomposition:
Simplifying many product kinds inside a product group or set of goods. A technique for doing business analysis in which a complex business process is dissected to reveal its constituent parts. Functional decomposition is a technique that may be used to contribute to an understanding and management of large and complicated processes and assist in issue solving. Additionally, functional decomposition is utilized in computer engineering to aid in the creation of software.
Best in class services:
When a firm brings a product to market, it must first create a compelling product and then field a workforce capable of manufacturing it at a competitive price. Neither task is simple to perform effectively; much managerial effort and scholarly study have been dedicated to these issues. Nevertheless, providing a service involves another aspect: managing clients, who are consumers of the service and may also contribute to its creation.
Digital:
A digital strategy is a strategic management and a business reaction or solution to a digital issue, which is often best handled as part of a broader company plan. A digital strategy is frequently defined by the application of new technologies to existing business activities and a focus on enabling new digital skills for their company (such as those formed by the Information Age and frequently as a result of advances in digital technologies such as computers, data, telecommunication services, and the World wide web, to name a few).
Cross-subsidiary:
When products and goods and products and services are integrated, they form a subsidiary side and a money side, maximizing the overall revenue impact. A subsidiary is a firm owned entirely or in part by another business, referred to as the parent company or holding company. A parent company with subsidiaries is a kind of conglomerate, a corporation that consists of several distinct companies; sometimes, the national or worldwide dispersion of the offices necessitates the establishment of subsidiaries.
Digital transformation:
Digitalization is the systematic and accelerated transformation of company operations, processes, skills, and models to fully exploit the changes and possibilities brought about by digital technology and its effect on society. Digital transformation is a journey with many interconnected intermediate objectives, with the ultimate aim of continuous enhancement of processes, divisions, and the business ecosystem in a hyperconnected age. Therefore, establishing the appropriate bridges for the trip is critical to success.
Discount club:
The discount club concept is built on perpetual high-discount deals utilized as a continual marketing plan or a brief period (usually one day). This might be seen as a reduction in the face value of an invoice prepared in advance of its payments in the medium or long term.
Integrator:
A systems integrator is an individual or business specializing in integrating component subsystems into a unified whole and ensuring that those subsystems work correctly together. A process is known as system integration. Gains in efficiency, economies of scope, and less reliance on suppliers result in cost reductions and may improve the stability of value generation.
Experience selling:
An experience in the sales model describes how a typical user perceives or comprehends a system's operation. A product or service's value is enhanced when an extra customer experience is included. Visual representations of experience models are abstract diagrams or metaphors derived from recognizable objects, actions, or systems. User interfaces use a range of experience models to help users rapidly comprehend what is occurring in the design, where they are, and what they may do next. For example, a software experience model may depict the connection between two applications and the relationship between an application and different navigation methods and other system or software components.
Membership club:
Belonging to a group, either individually or collectively. Certain memberships may charge a fee to join or participate, while others are free. Others have particular skill criteria that must be met before membership is granted. Members are entitled to specific benefits or advantages, but not all members may enjoy the same rights and privileges. Another method is taken by a members-only luxury lifestyle management business that offers concierge services such as vacation reservations, restaurant suggestions, and event access.
Self-service:
A retail business model in which consumers self-serve the goods they want to buy. Self-service business concepts include self-service food buffets, self-service petrol stations, and self-service markets. Self-service is available through phone, online, and email to automate customer support interactions. Self-service Software and self-service applications (for example, online banking apps, shopping portals, and self-service check-in at airports) are becoming more prevalent.
Private level banking:
Private label banks allow any business with a sizable client base, brand, or unique technological solution to operating as a private label bank. Private banking refers to the customized financial and banking services to its affluent high net worth individual (HNWI) customers. HNWIs generally have more money than ordinary individuals, enabling them to access a broader range of conventional and alternative assets. Private banks' goal is to connect such people with the most suitable alternatives.
Technology trends:
New technologies that are now being created or produced in the next five to ten years will significantly change the economic and social landscape. These include but are not limited to information technology, wireless data transmission, human-machine connection, on-demand printing, biotechnology, and sophisticated robotics.
Finance get makeover:
Expand your company, acquire money, overcome obstacles, implement your plans, and achieve more success. Financial modeling is how a business creates a financial representation of part or all of the firm's or security's economic characteristics. Typically, the model is defined by its ability to conduct computations and offer suggestions based on the results.
Innovative retail banking model:
The design has no resemblance to a bank but more to a coffee shop. There is free wifi and a large number of iPads accessible for internet use. Automated teller machines (ATMs) are located around the perimeter of the coffee shop, allowing customers to conduct financial transactions. The workforce consists of a mix of coffee shop patrons and banking personnel who circulate and make themselves accessible. If you need services not available through an ATM, fully trained bank personnel can offer all services typically available at a conventional bank branch.
Pay as you go:
Pay as you go (PAYG) business models charge based on actual consumption or use of a product or service. Specific mobile phone contracts work on this principle, in which the user may purchase a phone card that provides credit. However, each call is billed separately, and the credit balance is depleted as the minutes are used (in contrast to subscription models where you pay a monthly fee for calls). Pay as you go is another term for pay & go, pay per use, pay per use, or pay-as-you-go.
Lock-in:
The lock-in strategy?in which a business locks in consumers by imposing a high barrier to transferring to a competitor?has acquired new traction with New Economy firms during the last decade.
Recommended companies based on your search: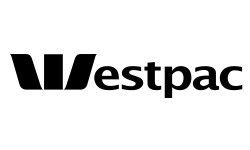 Westpac Banking Corporation is a banking organization. The company provides a range of banking and Financial s...

Banco Bradesco S.A., incorporated on January 5, 1943, is a commercial bank. The Bank offers a range of banking...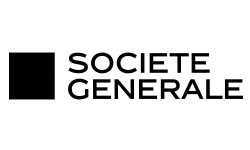 Société Générale S.A. is a French multinational banking and Financial services company headquartered in Pa...
You rock! Thank you for your interest.
Before starting the canvas download, we would like to ask you to pay with a tweet.
x
Before downloading the canvas, we would like to invite you to our newsletter, from time-to-time we will send you curated content about business strategy