This web app uses cookies to compile statistic information of our users visits. By continuing to browse the site you are agreeing to our use of cookies. If you wish you may change your preference or read about cookies
close
Why Consumer Reports's Business Model is so successful?
Get all the answers
---
Consumer Reports's Company Overview
---
Consumer Reports was founded in 1936 when consumers lacked a reliable source of information they could depend on to help them distinguish good products from bad ones. Since then Consumer Reports has filled that vacuum with a broad range of consumer information. Consumer Reports has a wide circulation in print and on its website, ConsumerReports.org, which has the most subscribers of any website of its kind. All of Consumer Reports' work is informed by the more than 1 million readers who respond to our Annual Questionnaire, among the largest and most comprehensive consumer studies in the world. In 2008. Consumer Reports also launched several initiatives, including the Consumer Reports Health Ratings Center, which serve to educate and empower consumers to make more informed healthcare decisions and to help change the market.
www.consumerreports.org
Country: New York
Foundations date: 1936
Type: Nonprofit
Sector: Consumer Services
Categories: Non-profit
---
Consumer Reports's Customer Needs
---
Social impact:
Life changing: affiliation/belonging
Emotional: badge value, reduces anxiety, provides access
Functional: informs, reduces risk, organizes, integrates, simplifies, saves time
---
Consumer Reports's Related Competitors
---
---
Consumer Reports's Business Operations
---
Customer relationship:
Due to the high cost of client acquisition, acquiring a sizable wallet share, economies of scale are crucial. Customer relationship management (CRM) is a technique for dealing with a business's interactions with current and prospective customers that aims to analyze data about customers' interactions with a company to improve business relationships with customers, with a particular emphasis on retention, and ultimately to drive sales growth.
Affiliation:
Commissions are used in the affiliate revenue model example. Essentially, you resell goods from other merchants or businesses on your website or in your physical store. You are then compensated for referring new consumers to the company offering the goods or services. Affiliates often use a pay-per-sale or pay-per-display model. As a result, the business can access a more diversified prospective client base without extra active sales or marketing efforts. Affiliate marketing is a popular internet business strategy with significant potential for growth. When a client purchases via a referral link, the affiliate gets a portion of the transaction's cost.
Customer data:
It primarily offers free services to users, stores their personal information, and acts as a platform for users to interact with one another. Additional value is generated by gathering and processing consumer data in advantageous ways for internal use or transfer to interested third parties. Revenue is produced by either directly selling the data to outsiders or by leveraging it for internal reasons, such as increasing the efficacy of advertising. Thus, innovative, sustainable Big Data business models are as prevalent and desired as they are elusive (i.e., data is the new oil).
Best in class services:
When a firm brings a product to market, it must first create a compelling product and then field a workforce capable of manufacturing it at a competitive price. Neither task is simple to perform effectively; much managerial effort and scholarly study have been dedicated to these issues. Nevertheless, providing a service involves another aspect: managing clients, who are consumers of the service and may also contribute to its creation.
Digital transformation:
Digitalization is the systematic and accelerated transformation of company operations, processes, skills, and models to fully exploit the changes and possibilities brought about by digital technology and its effect on society. Digital transformation is a journey with many interconnected intermediate objectives, with the ultimate aim of continuous enhancement of processes, divisions, and the business ecosystem in a hyperconnected age. Therefore, establishing the appropriate bridges for the trip is critical to success.
Codifying a distinctive service capability:
Since their inception, information technology systems have aided in automating corporate operations, increasing productivity, and maximizing efficiency. Now, businesses can take their perfected processes, standardize them, and sell them to other parties. In today's corporate environment, innovation is critical for survival.
Freemium:
Freemium is the sum of the words free and premium and refers to a business strategy that provides both free and premium services. The freemium business model works by providing essential services for free and charging for enhanced or extra capabilities. This is a typical practice among many software firms, who offer imperative software for free with restricted functionality, and it is also a popular approach among game developers. While everyone is invited to play the game for free, extra lives and unique game features are accessible only once the player buys.
Reputation builders:
Reputation builders is an innovative software platform that enables companies to create, collect, and manage positive internet reviews. It was a pioneer in the utilization of user-generated material. The website services are provided for free to users, who supply the majority of the content, and the websites of related businesses are monetized via advertising.
On-demand economy:
The on-demand economy is described as economic activity generated by digital marketplaces that meet customer demand for products and services via quick access and accessible supply. The supply chain is managed via a highly efficient, intuitive digital mesh built on top of current infrastructure networks. The on-demand economy is transforming commercial behavior in cities worldwide. The number of businesses, the categories covered, and the industry's growth rate are all increasing. Businesses in this new economy are the culmination of years of technological progress and customer behavior change.
Membership club:
Belonging to a group, either individually or collectively. Certain memberships may charge a fee to join or participate, while others are free. Others have particular skill criteria that must be met before membership is granted. Members are entitled to specific benefits or advantages, but not all members may enjoy the same rights and privileges. Another method is taken by a members-only luxury lifestyle management business that offers concierge services such as vacation reservations, restaurant suggestions, and event access.
Long tail:
The long tail is a strategy that allows businesses to realize significant profit out of selling low volumes of hard-to-find items to many customers instead of only selling large volumes of a reduced number of popular items. The term was coined in 2004 by Chris Anderson, who argued that products in low demand or with low sales volume can collectively make up market share that rivals or exceeds the relatively few current bestsellers and blockbusters but only if the store or distribution channel is large enough.
Power on:
This method allows the modification of current structures via the use of cutting-edge technology, as shown by growing political unrest, a crisis in representation and governance, and upstart companies upending established sectors. Nevertheless, the nature of this transition is often exaggerated or severely underestimated. As a result, some cling to delirious fantasies of a new techno-utopia in which greater connection results in direct democracy and wealth.
Market research:
Market research is any systematic attempt to collect data about target markets or consumers. It is a critical aspect of corporate strategy. While the terms marketing research and market research are frequently used interchangeably, experienced practitioners may want to distinguish between the two, noting that marketing research is concerned with marketing processes. In contrast, market research is concerned with markets. Market research is a critical component of sustaining a competitive edge over rivals.
Donation-based:
Crowdfunding for charity purposes is a collaborative effort by people to aid charitable projects. Civic crowdfunding is a kind of charity crowdfunding in which money is collected to improve public life and space.
Self-service:
A retail business model in which consumers self-serve the goods they want to buy. Self-service business concepts include self-service food buffets, self-service petrol stations, and self-service markets. Self-service is available through phone, online, and email to automate customer support interactions. Self-service Software and self-service applications (for example, online banking apps, shopping portals, and self-service check-in at airports) are becoming more prevalent.
Technology trends:
New technologies that are now being created or produced in the next five to ten years will significantly change the economic and social landscape. These include but are not limited to information technology, wireless data transmission, human-machine connection, on-demand printing, biotechnology, and sophisticated robotics.
Online marketplace:
An online marketplace (or online e-commerce marketplace) is a kind of e-commerce website in which product or service information is supplied by various third parties or, in some instances, the brand itself, while the marketplace operator handles transactions. Additionally, this pattern encompasses peer-to-peer (P2P) e-commerce between businesses or people. By and large, since marketplaces aggregate goods from a diverse range of suppliers, the variety and availability are typically greater than in vendor-specific online retail shops. Additionally, pricing might be more competitive.
Subscription:
Subscription business models are built on the concept of providing a product or service in exchange for recurring subscription income on a monthly or annual basis. As a result, they place a higher premium on client retention than on customer acquisition. Subscription business models, in essence, concentrate on revenue generation in such a manner that a single client makes repeated payments for extended access to a product or service. Cable television, internet providers, software suppliers, websites (e.g., blogs), business solutions providers, and financial services companies utilize this approach, as do conventional newspapers, periodicals, and academic publications.
Knowledge and time:
It performs qualitative and quantitative analysis to determine the effectiveness of management choices in the public and private sectors. Widely regarded as the world's most renowned management consulting firm. Descriptive knowledge, also called declarative knowledge or propositional knowledge, is a subset of information represented in declarative sentences or indicative propositions by definition. This differentiates specific knowledge from what is usually referred to as know-how or procedural knowledge, as well as knowledge of or acquaintance knowledge.
Nonprofit organization:
The nonprofit world rarely engages in equally clear and succinct conversations about an organization's long-term funding strategy. It works on funds and provides services to the user free of cost. That is because the different types of funding that fuel nonprofits have never been clearly defined. A nonprofit organization is often dedicated to furthering a particular social cause or advocating for a particular point of view. In economic terms, a nonprofit organization uses its surplus revenues to further achieve its purpose or mission, rather than distributing its surplus income to the organization's shareholders (or equivalents) as profit or dividends.
Product innovation:
Product innovation is the process of developing and introducing a new or better version of an existing product or service. This is a broader definition of innovation than the generally recognized definition, which includes creating new goods that are considered innovative in this context. For example, Apple launched a succession of successful new products and services in 2001?the iPod, the iTunes online music service, and the iPhone?which catapulted the firm to the top of its industry.
Recommended companies based on your search:

Oxfam is an international confederation of charitable organizations focused on the alleviation of global pover...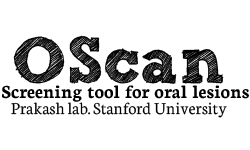 The OScan team at Stanford University has developed an affordable screening tool that brings standardized, mul...

BRAC, an international development organization based in Bangladesh, is the largest non-governmental developme...
You rock! Thank you for your interest.
Before starting the canvas download, we would like to ask you to pay with a tweet.
x
Before downloading the canvas, we would like to invite you to our newsletter, from time-to-time we will send you curated content about business strategy