This web app uses cookies to compile statistic information of our users visits. By continuing to browse the site you are agreeing to our use of cookies. If you wish you may change your preference or read about cookies
close
Why FIFA Soccer WC's Business Model is so successful?
Get all the answers
---
FIFA Soccer WC's Company Overview
---
The Federation Internationale de Football Association is the international governing body of association football, futsal, and beach soccer. FIFA is responsible for the organization of football's major international tournaments, notably the World Cup which commenced in 1930 and the Women's World Cup which commenced in 1991. Its membership now comprises 211 national associations. Member countries must each also be members of one of the six regional confederations into which the world is divided: Africa, Asia, Europe, North & Central America and the Caribbean, Oceania, and South America.
www.fifa.com
Country: Switzerland
Foundations date: 1904
Type: Private
Sector: Consumer Services
Categories: Entertainment
---
FIFA Soccer WC's Customer Needs
---
Social impact:
Life changing: provides hope, motivation
Emotional: provides access, badge value, fun/entertainment
Functional: quality, variety, organizes, integrates, connects
---
FIFA Soccer WC's Related Competitors
---
---
FIFA Soccer WC's Business Operations
---
Cross-selling:
Cross-selling is a business strategy in which additional services or goods are offered to the primary offering to attract new consumers and retain existing ones. Numerous businesses are increasingly diversifying their product lines with items that have little resemblance to their primary offerings. Walmart is one such example; they used to offer everything but food. They want their stores to function as one-stop shops. Thus, companies mitigate their reliance on particular items and increase overall sustainability by providing other goods and services.
Cash machine:
The cash machine business model allows companies to obtain money from sales since consumers pay ahead for the goods they purchase, but the costs required to generate the revenue are not yet paid. This increases companies' liquidity, which they may use to pay off debt or make additional investments. Among several others, the online store Amazon often employs this business model.
Advertising:
This approach generated money by sending promotional marketing messages from other businesses to customers. When you establish a for-profit company, one of the most critical aspects of your strategy is determining how to generate income. Many companies sell either products or services or a mix of the two. However, advertisers are frequently the source of the majority of all of the revenue for online businesses and media organizations. This is referred to as an ad-based income model.
Affiliation:
Commissions are used in the affiliate revenue model example. Essentially, you resell goods from other merchants or businesses on your website or in your physical store. You are then compensated for referring new consumers to the company offering the goods or services. Affiliates often use a pay-per-sale or pay-per-display model. As a result, the business can access a more diversified prospective client base without extra active sales or marketing efforts. Affiliate marketing is a popular internet business strategy with significant potential for growth. When a client purchases via a referral link, the affiliate gets a portion of the transaction's cost.
Customer loyalty:
Customer loyalty is a very successful business strategy. It entails giving consumers value that extends beyond the product or service itself. It is often provided through incentive-based programs such as member discounts, coupons, birthday discounts, and points. Today, most businesses have some kind of incentive-based programs, such as American Airlines, which rewards customers with points for each trip they take with them.
Acquiring non customers:
Acquiring non customers who traditionally did not seem to be the target of customer value proposition. Customer acquisition refers to gaining new consumers. Acquiring new customers involves persuading consumers to purchase a company's products and/or services. Companies and organizations consider the cost of customer acquisition as an important measure in evaluating how much value customers bring to their businesses.
Brands consortium:
A collection of brands that coexist under the auspices of a parent business. The businesses in this pattern develop, produce, and market equipment. Their strength is in copywriting. Occasionally used to refer to a short-term agreement in which many companies (from the same or other industrial sectors or countries) combine their financial and personnel resources to execute a significant project benefiting all group members.
Ingredient branding:
Ingredient branding is a kind of marketing in which a component or ingredient of a product or service is elevated to prominence and given its own identity. It is the process of developing a brand for an element or component of a product in order to communicate the ingredient's superior quality or performance. For example, everybody is aware of the now-famous Intel Inside and its subsequent success.
Markets are conversations:
For professional services firms, the difference will be made by converting non-engaged customers into engaged customers. Product development will be obsolete. Customer relations and conversations will replace it. By sharing modular and beta products and services with your current and future customers, companies and their customers interact and collaborate in ongoing conversations. Not only will customers find and follow companies in online social networks, but it will also be the other way around as well.
Ecosystem:
A business ecosystem is a collection of related entities ? suppliers, distributors, customers, rivals, and government agencies ? collaborating and providing a particular product or service. The concept is that each entity in the ecosystem influences and is impacted by the others, resulting in an ever-changing connection. Therefore, each entity must be adaptive and flexible to live, much like a biological ecosystem. These connections are often backed by a shared technical platform and are based on the flow of information, resources, and artifacts in the software ecosystem.
Membership club:
Belonging to a group, either individually or collectively. Certain memberships may charge a fee to join or participate, while others are free. Others have particular skill criteria that must be met before membership is granted. Members are entitled to specific benefits or advantages, but not all members may enjoy the same rights and privileges. Another method is taken by a members-only luxury lifestyle management business that offers concierge services such as vacation reservations, restaurant suggestions, and event access.
Licensing:
A formal agreement in which the owner of the copyright, know-how, patent, service mark, trademark, or other intellectual property grants a licensee the right to use, manufacture, and sell copies of the original. These agreements often restrict the licensee's scope or area of operation, define whether the license is exclusive or non-exclusive, and stipulate whether the licensee will pay royalties or another kind of compensation in return. While licensing agreements are often used to commercialize the technology, franchisees also utilize them to encourage the sale of products and services.
Experience:
Disrupts by offering a better understanding that customers are willing to pay for. Experience companies that have progressed may begin charging for the value of the transformation that an experience provides. An experienced company charges for the feelings consumers get as a result of their interaction with it.
Sponsorship:
In most instances, support is not intended to be philanthropic; instead, it is a mutually beneficial commercial relationship. In the highly competitive sponsorship climate of sport, a business aligning its brand with a mark seeks a variety of economic, public relations, and product placement benefits. Sponsors also seek to establish public trust, acceptability, or alignment with the perceived image a sport has built or acquired by leveraging their connection with an athlete, team, league, or the sport itself.
eCommerce:
Electronic commerce, or e-commerce (alternatively spelled eCommerce), is a business model, or a subset of a larger business model, that allows a company or person to do business via an electronic network, usually the internet. As a result, customers gain from increased accessibility and convenience, while the business benefits from integrating sales and distribution with other internal operations. Electronic commerce is prevalent throughout all four main market segments: business to business, business to consumer, consumer to consumer, and consumer to business. Ecommerce may be used to sell almost any goods or service, from books and music to financial services and airline tickets.
Selling of branded merchandise:
Merchandising, in the broadest definition, is any activity that helps sell goods to a retail customer. At the retail in-store level, merchandising refers to the range of goods offered for sale and the presentation of those products in a manner that piques consumers' attention and encourages them to make a purchase. Like the Mozilla Foundation and Wikimedia Foundation, specific open-source organizations offer branded goods such as t-shirts and coffee mugs. This may also be seen as an added service to the user community.
Recommended companies based on your search:

Twenty-First Century Fox, Inc., incorporated on October 23, 2003, is a media and entertainment company. The co...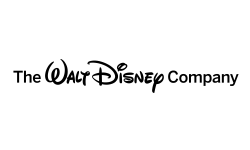 The Walt Disney Company, commonly known as Disney, is an American diversified multinational mass media and ent...

Zynga is a leading developer of the world's most popular social games that are played by millions of people ar...
You rock! Thank you for your interest.
Before starting the canvas download, we would like to ask you to pay with a tweet.
x
Before downloading the canvas, we would like to invite you to our newsletter, from time-to-time we will send you curated content about business strategy