This web app uses cookies to compile statistic information of our users visits. By continuing to browse the site you are agreeing to our use of cookies. If you wish you may change your preference or read about cookies
close
Why InMobi's Business Model is so successful?
Get all the answers
---
InMobi's Company Overview
---
InMobi Technologies Private Limited provides mobile advertising services in Asia and Africa. It develops an advertisement serving algorithm that helps in optimizing the ranking of the advertisements served on mobile phones. The company also provides campaign management services, such as strategy, designing, executing, managing, and optimizing campaigns; and advertisement creation, format, and targeting services for advertisers. In addition, it offers monetization strategies to monetize site traffic by using a combination of performance and branding advertisements; and an advertisement serving algorithm to rank the advertisements available based on user targeting and past performance for publishers.
https://www.inmobi.com/
Country: Karnataka
Foundations date: 2007
Type: Private
Sector: Technology
Categories: Advertising
---
InMobi's Customer Needs
---
Social impact:
Life changing: affiliation/belonging, self-actualization
Emotional: provides access, rewards me, badge value
Functional: saves time, makes money, reduces cost, simplifies, connects, reduces effort, informs, integrates, organizes
---
InMobi's Related Competitors
---
---
InMobi's Business Operations
---
Cash machine:
The cash machine business model allows companies to obtain money from sales since consumers pay ahead for the goods they purchase, but the costs required to generate the revenue are not yet paid. This increases companies' liquidity, which they may use to pay off debt or make additional investments. Among several others, the online store Amazon often employs this business model.
Advertising:
This approach generated money by sending promotional marketing messages from other businesses to customers. When you establish a for-profit company, one of the most critical aspects of your strategy is determining how to generate income. Many companies sell either products or services or a mix of the two. However, advertisers are frequently the source of the majority of all of the revenue for online businesses and media organizations. This is referred to as an ad-based income model.
Auction:
An auction is a procedure in which prospective purchasers submit competing bids for assets or services. Providing a product or service for sale to the highest bidder is a standard business practice. Because they satisfy both businesses and customers, auction business models help to market sustainability. Companies gain because their product is accessible to a pre-existing market. Customers profit from the auction model since they have a say in the product's ultimate pricing.
Customer data:
It primarily offers free services to users, stores their personal information, and acts as a platform for users to interact with one another. Additional value is generated by gathering and processing consumer data in advantageous ways for internal use or transfer to interested third parties. Revenue is produced by either directly selling the data to outsiders or by leveraging it for internal reasons, such as increasing the efficacy of advertising. Thus, innovative, sustainable Big Data business models are as prevalent and desired as they are elusive (i.e., data is the new oil).
Acquiring non customers:
Acquiring non customers who traditionally did not seem to be the target of customer value proposition. Customer acquisition refers to gaining new consumers. Acquiring new customers involves persuading consumers to purchase a company's products and/or services. Companies and organizations consider the cost of customer acquisition as an important measure in evaluating how much value customers bring to their businesses.
Lead web:
Online lead generation is the technique of gathering or gaining a user's information ? often in return for an item, service, or information ? and then reselling that information to businesses interested in advertising to or selling to those gathering leads.
Ingredient branding:
Ingredient branding is a kind of marketing in which a component or ingredient of a product or service is elevated to prominence and given its own identity. It is the process of developing a brand for an element or component of a product in order to communicate the ingredient's superior quality or performance. For example, everybody is aware of the now-famous Intel Inside and its subsequent success.
Markets are conversations:
For professional services firms, the difference will be made by converting non-engaged customers into engaged customers. Product development will be obsolete. Customer relations and conversations will replace it. By sharing modular and beta products and services with your current and future customers, companies and their customers interact and collaborate in ongoing conversations. Not only will customers find and follow companies in online social networks, but it will also be the other way around as well.
Ecosystem:
A business ecosystem is a collection of related entities ? suppliers, distributors, customers, rivals, and government agencies ? collaborating and providing a particular product or service. The concept is that each entity in the ecosystem influences and is impacted by the others, resulting in an ever-changing connection. Therefore, each entity must be adaptive and flexible to live, much like a biological ecosystem. These connections are often backed by a shared technical platform and are based on the flow of information, resources, and artifacts in the software ecosystem.
Mobile first behavior:
It is intended to mean that as a company thinks about its website or its other digital means of communications, it should be thinking critically about the mobile experience and how customers and employees will interact with it from their many devices. The term is "mobile first," and it is intended to mean that as a company thinks about its website or its other digital means of communications, it should be thinking critically about the mobile experience and how customers and employees will interact with it from their many devices.
Revenue sharing:
Revenue sharing occurs in various forms, but each iteration includes the sharing of operational gains or losses amongst connected financial players. Occasionally, revenue sharing is utilized as an incentive program ? for example, a small company owner may pay partners or colleagues a percentage-based commission for recommending new clients. Occasionally, revenue sharing is utilized to share the earnings generated by a corporate partnership.
Market research:
Market research is any systematic attempt to collect data about target markets or consumers. It is a critical aspect of corporate strategy. While the terms marketing research and market research are frequently used interchangeably, experienced practitioners may want to distinguish between the two, noting that marketing research is concerned with marketing processes. In contrast, market research is concerned with markets. Market research is a critical component of sustaining a competitive edge over rivals.
Platform as a Service (PaaS):
Platform as a Service (PaaS) is a class of cloud computing services that enable users to create, operate, and manage apps without the burden of establishing and maintaining the infrastructure usually involved with designing and developing an app.
Self-service:
A retail business model in which consumers self-serve the goods they want to buy. Self-service business concepts include self-service food buffets, self-service petrol stations, and self-service markets. Self-service is available through phone, online, and email to automate customer support interactions. Self-service Software and self-service applications (for example, online banking apps, shopping portals, and self-service check-in at airports) are becoming more prevalent.
Two-sided market:
Two-sided marketplaces, also called two-sided networks, are commercial platforms featuring two different user groups that mutually profit from the web. A multi-sided platform is an organization that generates value mainly via the facilitation of direct contacts between two (or more) distinct kinds of connected consumers (MSP). A two-sided market enables interactions between many interdependent consumer groups. The platform's value grows as more groups or individual members of each group use it. For example, eBay is a marketplace that links buyers and sellers. Google connects advertising and searchers. Social media platforms such as Twitter and Facebook are also bidirectional, linking consumers and marketers.
Referral:
Referral marketing is a technique for acquiring new consumers by advertising goods or services through recommendations or ordinary word of mouth. While these recommendations often occur spontaneously, companies may influence this via the use of suitable tactics. Referral marketing is a technique for increasing referrals through word of mouth, arguably the oldest and most trusted kind of marketing. This may be done by incentivizing and rewarding consumers. A diverse range of other contacts to suggest goods and services from consumer and business-to-business companies, both online and offline.
User design:
A client is both the manufacturer and the consumer in user manufacturing. For instance, an online platform could offer the client the tools required to create and market the product, such as product design software, manufacturing services, or an online store to sell the goods. In addition, numerous software solutions enable users to create and customize their products to respond to changing consumer requirements seamlessly.
Exposure:
This model collects data and connects it to others; it is suggested to investigate the impact of advertising on consumer purchase dynamics by explicitly linking the distribution of exposures from a brand's media schedule to the brand purchase incidence behavior patterns over time. The danger is that we may be unable to react productively and cost-effectively to technological and market changes.
Hidden revenue:
A hidden revenue business model is a revenue-generating strategy that excludes consumers from the equation, preventing them from paying for the service or product provided. For example, users of Google do not pay for the search engine. Rather than that, income streams are generated via advertising dollars spent by companies bidding on keywords.
Infomediary:
An infomediary acts as a personal agent for customers, assisting them to regain control over the information collected about them for marketing and advertising purposes. Infomediaries operate on the premise that personal data belongs to the individual represented, not necessarily the person who manages it.
Layer player:
Companies that add value across many markets and sectors are referred to be layer players. Occasionally, specialist companies achieve dominance in a specific niche market. The effectiveness of their operations, along with their economies of size and footprint, establish the business as a market leader.
Mass customization:
Mass customization is a strategy that entails using modular goods and manufacturing processes to allow efficient product individualization. Mass customization refers to producing customized output using flexible computer-aided manufacturing systems in marketing, manufacturing, contact centers, and management. Mass customization is the next frontier for manufacturing and service sectors alike. Beyond the physical product, mass customization is utilized by a diverse variety of software products and services with the goal of developing strong connections with customers via personalization and suggestion.
Recommended companies based on your search:

Kiip, Inc. provides a moments-targeting platform that enables brands to deliver automated rewards to consumers...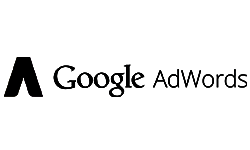 Google Adwords is an online advertising service that enables advertisers to compete to display brief advertisi...

Google AdSense is a program run by Google that allows publishers in the Google network of content sites t...
You rock! Thank you for your interest.
Before starting the canvas download, we would like to ask you to pay with a tweet.
x
Before downloading the canvas, we would like to invite you to our newsletter, from time-to-time we will send you curated content about business strategy