This web app uses cookies to compile statistic information of our users visits. By continuing to browse the site you are agreeing to our use of cookies. If you wish you may change your preference or read about cookies
close
Why Moodle's Business Model is so successful?
Get all the answers
---
Moodle's Company Overview
---
Moodle is an open source learning platform with more than 70 million users worldwide and translated into over 100 languages. Moodle aims to provide educators, individuals, schools, universities, and workplaces with the tools to build their own highly customized site for online and blended learning.
https://moodle.com
Country: Australia
Foundations date: 2002
Type: Private
Sector: Technology
Categories: Education
---
Moodle's Customer Needs
---
Social impact:
Life changing: self-actualization, motivation, affiliation/belonging
Emotional: rewards me, badge value, provides access, design/aesthetics
Functional: saves time, avoids hassles, simplifies, integrates, connects, organizes, quality, reduces cost, variety, informs, sensory appeal
---
Moodle's Related Competitors
---
---
Moodle's Business Operations
---
Add-on:
An additional item offered to a customer of a primary product or service is referred to as an add-on sale. Depending on the industry, add-on sales may generate substantial income and profits for a firm. For example, when a customer has decided to purchase the core product or service, the salesman at an automotive dealership will usually offer an add-on sale. The pattern is used in the price of new software programs based on access to new features, number of users, and so forth.
Data warehouses:
A data warehouse (DW or DWH), sometimes referred to as an enterprise data warehouse (EDW), is a computer term that refers to a system used for reporting and data analysis. It is a critical component of business intelligence. DWs are the centralized repository for data that has been integrated from one or more separate sources. They keep track of both data and information and generate analytical reports for skilled professionals throughout the business.
Certification and endorsement:
Certification is a term that refers to the verification of an object's, person's, or organization's unique qualities. Usually, although not always, this validation comes in the form of an external review, education, evaluation, or audit. Accreditation is the procedure through which a particular organization is certified. The majority of contemporary software vendors provide certification to standardize and resell their goods and services.
Corporate innovation:
Innovation is the outcome of collaborative creativity in turning an idea into a feasible concept, accompanied by a collaborative effort to bring that concept to life as a product, service, or process improvement. The digital era has created an environment conducive to business model innovation since technology has transformed how businesses operate and provide services to consumers.
Franchising:
A franchise is a license that a business (franchisee) obtains to get access to a business's secret knowledge, procedures, and trademarks to promote a product or provide services under the company's business name. The franchisee typically pays the franchisee an initial startup cost and yearly licensing fees in return for obtaining the franchise.
Freemium:
Freemium is the sum of the words free and premium and refers to a business strategy that provides both free and premium services. The freemium business model works by providing essential services for free and charging for enhanced or extra capabilities. This is a typical practice among many software firms, who offer imperative software for free with restricted functionality, and it is also a popular approach among game developers. While everyone is invited to play the game for free, extra lives and unique game features are accessible only once the player buys.
Donationware:
Donationware is a software license arrangement that provides users with fully functional, unrestricted software in exchange for an optional contribution to the creator or a third-party beneficiary (usually a non-profit). The author may optionally specify the amount of the assistance, or it may be left to the user's choice, depending on their subjective assessment of the software's worth.
On-demand economy:
The on-demand economy is described as economic activity generated by digital marketplaces that meet customer demand for products and services via quick access and accessible supply. The supply chain is managed via a highly efficient, intuitive digital mesh built on top of current infrastructure networks. The on-demand economy is transforming commercial behavior in cities worldwide. The number of businesses, the categories covered, and the industry's growth rate are all increasing. Businesses in this new economy are the culmination of years of technological progress and customer behavior change.
Infrastructure as a Service (IaaS):
Infrastructure as a Service (IaaS) is a subset of cloud computing that offers on-demand access to shared computing resources and data to PCs and other devices. It is a paradigm for ubiquitous, on-demand access to a pool of customizable computing resources (e.g., computer networks, servers, storage, applications, and services) that can be quickly provided and released with little administrative effort.
Massive Open Online Course (MOOC):
A massive open online course (MOOC) is a kind of online course that allows for limitless participation and accessibility through the web. Early MOOCs often emphasized open-access characteristics, such as open licensing of material, structure, and learning objectives, in order to encourage resource reuse and remixing. However, subscription-based or pay-as-you-go MOOCs may utilize closed licenses for their course content.
Subscription:
Subscription business models are built on the concept of providing a product or service in exchange for recurring subscription income on a monthly or annual basis. As a result, they place a higher premium on client retention than on customer acquisition. Subscription business models, in essence, concentrate on revenue generation in such a manner that a single client makes repeated payments for extended access to a product or service. Cable television, internet providers, software suppliers, websites (e.g., blogs), business solutions providers, and financial services companies utilize this approach, as do conventional newspapers, periodicals, and academic publications.
eCommerce:
Electronic commerce, or e-commerce (alternatively spelled eCommerce), is a business model, or a subset of a larger business model, that allows a company or person to do business via an electronic network, usually the internet. As a result, customers gain from increased accessibility and convenience, while the business benefits from integrating sales and distribution with other internal operations. Electronic commerce is prevalent throughout all four main market segments: business to business, business to consumer, consumer to consumer, and consumer to business. Ecommerce may be used to sell almost any goods or service, from books and music to financial services and airline tickets.
Knowledge and time:
It performs qualitative and quantitative analysis to determine the effectiveness of management choices in the public and private sectors. Widely regarded as the world's most renowned management consulting firm. Descriptive knowledge, also called declarative knowledge or propositional knowledge, is a subset of information represented in declarative sentences or indicative propositions by definition. This differentiates specific knowledge from what is usually referred to as know-how or procedural knowledge, as well as knowledge of or acquaintance knowledge.
Open-source:
Compared to more centralized development methods, such as those usually employed by commercial software firms, the open-source model is more decentralized. Scientists see the open-source approach as an example of collaborative openness. Peer production is a fundamental concept of open-source software development, with deliverables such as source code, blueprints, and documentation made freely accessible to the public. The open-source software movement started as a reaction to the constraints imposed by proprietary programming. Since then, its ideas have extended to other areas, resulting in what is known as open cooperation. Typically, money is generated via services that complement the product, such as advising and maintenance.
Product innovation:
Product innovation is the process of developing and introducing a new or better version of an existing product or service. This is a broader definition of innovation than the generally recognized definition, which includes creating new goods that are considered innovative in this context. For example, Apple launched a succession of successful new products and services in 2001?the iPod, the iTunes online music service, and the iPhone?which catapulted the firm to the top of its industry.
Selling of branded merchandise:
Merchandising, in the broadest definition, is any activity that helps sell goods to a retail customer. At the retail in-store level, merchandising refers to the range of goods offered for sale and the presentation of those products in a manner that piques consumers' attention and encourages them to make a purchase. Like the Mozilla Foundation and Wikimedia Foundation, specific open-source organizations offer branded goods such as t-shirts and coffee mugs. This may also be seen as an added service to the user community.
Mass customization:
Mass customization is a strategy that entails using modular goods and manufacturing processes to allow efficient product individualization. Mass customization refers to producing customized output using flexible computer-aided manufacturing systems in marketing, manufacturing, contact centers, and management. Mass customization is the next frontier for manufacturing and service sectors alike. Beyond the physical product, mass customization is utilized by a diverse variety of software products and services with the goal of developing strong connections with customers via personalization and suggestion.
Recommended companies based on your search: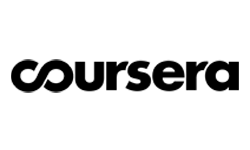 Coursera is a venture-backed, for-profit, educational technology company that offers massive open online cours...

Udemy.com is an online learning platform. It is aimed at professional adults who want to add new skills to the...

Wranx is a full-service training platform that boosts learning using a scientifically proven method called spa...
You rock! Thank you for your interest.
Before starting the canvas download, we would like to ask you to pay with a tweet.
x
Before downloading the canvas, we would like to invite you to our newsletter, from time-to-time we will send you curated content about business strategy