This web app uses cookies to compile statistic information of our users visits. By continuing to browse the site you are agreeing to our use of cookies. If you wish you may change your preference or read about cookies
close
Why Rinse's Business Model is so successful?
Get all the answers
---
Rinse's Company Overview
---
Rinse provides garment care services. Its services include dry cleaning, launder and press. Scheduling a Rinse is as simple as responding "Y" to a text message. Just tell us when you're free and we'll come to your front door. Once they've received your clothes, we examine everything on an item-by-item basis and have our cleaning experts provide the best possible care.
https://www.rinse.com/
Country: California
Foundations date: 2013
Type: Private
Sector: Consumer Services
Categories: Professional Services
---
Rinse's Customer Needs
---
Social impact:
Life changing:
Emotional: rewards me, reduces anxiety, design/aesthetics
Functional: saves time, simplifies, makes money, reduces effort, quality, sensory appeal, integrates, organizes
---
Rinse's Related Competitors
---
---
Rinse's Business Operations
---
Brokerage:
A brokerage firm's primary responsibility is to serve as a middleman, connecting buyers and sellers to complete transactions. Accordingly, brokerage firms are compensated through commission once a transaction is completed. For example, when a stock trade order is executed, a transaction fee is paid by an investor to repay the brokerage firm for its efforts in completing the transaction.
Corporate renaissance:
Improving management and performance for companies of all sizes, industries, and globally via creative solutions. Alternate Capital Raising Platform is a novel method of obtaining money that connects the prospective buyer with available capital sources such as venture capital funds, angel investors, and others.
Bundling:
Multiple products or services have been bundled together to enhance the value. Bundling is a marketing technique in which goods or services are bundled to be sold as a single entity. Bundling enables the purchasing of several goods and services from a single vendor. While the goods and services are often linked, they may also consist of different items that appeal to a particular market segment.
New job trends:
The workforce as a whole is gravitating toward remote, dispersed teams comprised of freelancers and independent contractors. Workplace customization extends beyond IT and gadgets; workflow, behavior, and expectations are modeled after real-world applications. These are novel methods of job search.
On-demand economy:
The on-demand economy is described as economic activity generated by digital marketplaces that meet customer demand for products and services via quick access and accessible supply. The supply chain is managed via a highly efficient, intuitive digital mesh built on top of current infrastructure networks. The on-demand economy is transforming commercial behavior in cities worldwide. The number of businesses, the categories covered, and the industry's growth rate are all increasing. Businesses in this new economy are the culmination of years of technological progress and customer behavior change.
Mobile first behavior:
It is intended to mean that as a company thinks about its website or its other digital means of communications, it should be thinking critically about the mobile experience and how customers and employees will interact with it from their many devices. The term is "mobile first," and it is intended to mean that as a company thinks about its website or its other digital means of communications, it should be thinking critically about the mobile experience and how customers and employees will interact with it from their many devices.
Revenue sharing:
Revenue sharing occurs in various forms, but each iteration includes the sharing of operational gains or losses amongst connected financial players. Occasionally, revenue sharing is utilized as an incentive program ? for example, a small company owner may pay partners or colleagues a percentage-based commission for recommending new clients. Occasionally, revenue sharing is utilized to share the earnings generated by a corporate partnership.
Uberization:
Uberization is a phrase that refers to a shift to an operational paradigm that allows economic actors to trade underused capacity of existing assets or human resources at near-zero transaction costs. The word Uberization is taken from the company's name. Thus, the model's operational expenses are distinct from those of an established company.
Lean Start-up:
The Lean Start-up methodology is a scientific approach to developing and managing businesses that focuses on getting the desired product into consumers' hands as quickly as possible. The Lean Startup method coaches you on how to guide a startup?when to turn, when to persevere?and how to build a company with maximum acceleration. It is a guiding philosophy for new product development.
Sharing economy:
The sharing economy eliminates the necessity for individual asset ownership. The phrase sharing economy is an umbrella word that encompasses various definitions and is often used to refer to economic and social activity that involves online transactions. Originally coined by the open-source community to refer to peer-to-peer sharing of access to goods and services, the term is now occasionally used more broadly to refer to any sales transaction conducted via online marketplaces, including those that are business to consumer (B2C) than peer-to-peer.
Two-sided market:
Two-sided marketplaces, also called two-sided networks, are commercial platforms featuring two different user groups that mutually profit from the web. A multi-sided platform is an organization that generates value mainly via the facilitation of direct contacts between two (or more) distinct kinds of connected consumers (MSP). A two-sided market enables interactions between many interdependent consumer groups. The platform's value grows as more groups or individual members of each group use it. For example, eBay is a marketplace that links buyers and sellers. Google connects advertising and searchers. Social media platforms such as Twitter and Facebook are also bidirectional, linking consumers and marketers.
Referral:
Referral marketing is a technique for acquiring new consumers by advertising goods or services through recommendations or ordinary word of mouth. While these recommendations often occur spontaneously, companies may influence this via the use of suitable tactics. Referral marketing is a technique for increasing referrals through word of mouth, arguably the oldest and most trusted kind of marketing. This may be done by incentivizing and rewarding consumers. A diverse range of other contacts to suggest goods and services from consumer and business-to-business companies, both online and offline.
Technology trends:
New technologies that are now being created or produced in the next five to ten years will significantly change the economic and social landscape. These include but are not limited to information technology, wireless data transmission, human-machine connection, on-demand printing, biotechnology, and sophisticated robotics.
Disruptive trends:
A disruptive technology supplants an existing technology and fundamentally alters an industry or a game-changing innovation that establishes an altogether new industry. Disruptive innovation is defined as an invention that shows a new market and value network and ultimately disrupts an established market and value network, replacing incumbent market-leading companies, products, and alliances.
Take the wheel:
Historically, the fundamental principles for generating and extracting economic value were rigorous. Businesses attempted to implement the same business concepts more effectively than their rivals. New sources of sustained competitive advantage are often only accessible via business model reinvention driven by disruptive innovation rather than incremental change or continuous improvement.
Peer to Peer (P2P):
A peer-to-peer, or P2P, service is a decentralized platform that enables two people to communicate directly, without the need for a third-party intermediary or the usage of a corporation providing a product or service. For example, the buyer and seller do business now via the P2P service. Certain peer-to-peer (P2P) services do not include economic transactions such as buying and selling but instead connect people to collaborate on projects, exchange information, and communicate without the need for an intermediary. The organizing business provides a point of contact for these people, often an online database and communication service. The renting of personal goods, the supply of particular products or services, or the exchange of knowledge and experiences are all examples of transactions.
Recommended companies based on your search:

Mercateo is Europe's leading procurement platform; interact with hundreds of suppliers, thousands of manufac...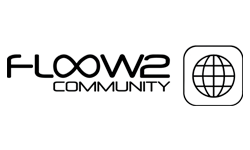 FLOOW2 is the business-to-business sharing marketplace where companies can share equipment, services, and pers...

Founded in 2014 and based in Miami, FL, Room2Care is establishing a trusted marketplace for people to list, an...
You rock! Thank you for your interest.
Before starting the canvas download, we would like to ask you to pay with a tweet.
x
Before downloading the canvas, we would like to invite you to our newsletter, from time-to-time we will send you curated content about business strategy