This web app uses cookies to compile statistic information of our users visits. By continuing to browse the site you are agreeing to our use of cookies. If you wish you may change your preference or read about cookies
close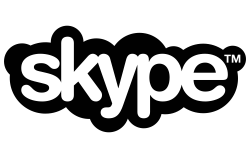 Skype is an application that provides video chat and voice call services. Users may exchange such digital documents as images, text, video and any others, and may transmit both text and video messages. Skype allows the creation of video conference calls. Skype is available for Microsoft Windows, Macintosh, or Linux, as well as Android, Blackberry, Apple and Windows smartphones and tablets. Skype is based on a freemium model. Much of the service is free, but Skype Credit or a subscription is required to call a landline or a mobile phone number. At the end of 2010, there were over 660 million worldwide users, with over 300 million estimated active each month as of August 2015. At one point in February 2012, there were thirty-four million users concurrently online on Skype.
Visit website
Average rate:
4.5
Number of votes:
1341
Digital maturity:
Digirati
Create better business strategies
using business model data
Vizo is a platform that searches, analyzes and visualizes the world's collective business model intelligence to help answer strategic questions, it combines the simplicity of business model canvas with the innovation power of mash-up method.
Start free trial
You rock! Thank you for your interest.
Before starting the canvas download, we would like to ask you to pay with a tweet.
x
Sign up for Vizologi newsletter for a time-to-time look into
business model canvas updates