This web app uses cookies to compile statistic information of our users visits. By continuing to browse the site you are agreeing to our use of cookies. If you wish you may change your preference or read about cookies
Real-time
3 matching canvas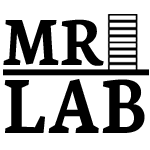 The MRiLab is a numerical MRI simulation package. It has been invented and developed to simulate MR signal for...

Supercell is a mobile game developer based in Helsinki, Finland, with offices in San Francisco, Tokyo, Seoul, ...

PatientsLikeMe is an online patient network headquartered in Cambridge, Massachusetts. Its website was launche...
Before downloading the canvas, we would like to invite you to our newsletter, from time-to-time we will send you curated content about business strategy