This web app uses cookies to compile statistic information of our users visits. By continuing to browse the site you are agreeing to our use of cookies. If you wish you may change your preference or read about cookies
close
Why Activity Alfa Bank's Business Model is so successful?
Get all the answers
---
Activity Alfa Bank's Company Overview
---
Alfa Activity, the fitness banking system of the Alfa Bank, is an online platform that monitors customers' movements using fitness trackers like Fitbit, Jawbone UP or RunKeeper. Depending on how much movement is made each day, small amounts of money are transferred into the user's special savings account, the Alfa Activity account.
http://activity.alfabank.ru/
---
Activity Alfa Bank's Customer Needs
---
Social impact:
Life changing: motivation
Emotional: badge value, wellness, therapeutic value, attractiveness, provides access, rewards me, reduces anxiety, design/aesthetics
Functional: saves time, avoids hassles, simplifies, reduces effort, quality, connects, informs
---
Activity Alfa Bank's Related Competitors
---
---
Activity Alfa Bank's Business Operations
---
Cross-selling:
Cross-selling is a business strategy in which additional services or goods are offered to the primary offering to attract new consumers and retain existing ones. Numerous businesses are increasingly diversifying their product lines with items that have little resemblance to their primary offerings. Walmart is one such example; they used to offer everything but food. They want their stores to function as one-stop shops. Thus, companies mitigate their reliance on particular items and increase overall sustainability by providing other goods and services.
Credits:
A credit arrangement is when a consumer purchases items on credit (without paying cash) and spends the provider later. Typically, trade credit is extended for a certain number of days after the products are delivered. These credits may be deducted from one's tax liability.
Augmenting products to generate data:
Due to advancements in sensors, wireless communications, and big data, it is now possible to collect and analyze massive quantities of data in a wide range of settings, from wind turbines to kitchen appliances to intelligent scalpels. These data may be utilized to improve asset design, operation, maintenance, and repair or improve how an activity is carried out. Such skills, in turn, may serve as the foundation for new services or business models.
Customer relationship:
Due to the high cost of client acquisition, acquiring a sizable wallet share, economies of scale are crucial. Customer relationship management (CRM) is a technique for dealing with a business's interactions with current and prospective customers that aims to analyze data about customers' interactions with a company to improve business relationships with customers, with a particular emphasis on retention, and ultimately to drive sales growth.
Customer loyalty:
Customer loyalty is a very successful business strategy. It entails giving consumers value that extends beyond the product or service itself. It is often provided through incentive-based programs such as member discounts, coupons, birthday discounts, and points. Today, most businesses have some kind of incentive-based programs, such as American Airlines, which rewards customers with points for each trip they take with them.
Customer data:
It primarily offers free services to users, stores their personal information, and acts as a platform for users to interact with one another. Additional value is generated by gathering and processing consumer data in advantageous ways for internal use or transfer to interested third parties. Revenue is produced by either directly selling the data to outsiders or by leveraging it for internal reasons, such as increasing the efficacy of advertising. Thus, innovative, sustainable Big Data business models are as prevalent and desired as they are elusive (i.e., data is the new oil).
Digital:
A digital strategy is a strategic management and a business reaction or solution to a digital issue, which is often best handled as part of a broader company plan. A digital strategy is frequently defined by the application of new technologies to existing business activities and a focus on enabling new digital skills for their company (such as those formed by the Information Age and frequently as a result of advances in digital technologies such as computers, data, telecommunication services, and the World wide web, to name a few).
Digital transformation:
Digitalization is the systematic and accelerated transformation of company operations, processes, skills, and models to fully exploit the changes and possibilities brought about by digital technology and its effect on society. Digital transformation is a journey with many interconnected intermediate objectives, with the ultimate aim of continuous enhancement of processes, divisions, and the business ecosystem in a hyperconnected age. Therefore, establishing the appropriate bridges for the trip is critical to success.
Combining data within and across industries:
How can data from other sources be integrated to generate additional value? The science of big data, combined with emerging IT standards that enable improved data integration, enables new information coordination across businesses or sectors. As a result, intelligent executives across industries will see big data for what it is: a revolution in management. However, as with any other significant organizational transformation, the difficulties associated with becoming a big data-enabled company may be tremendous and require hands-on?or, in some instances, hands-off?leadership.
Codifying a distinctive service capability:
Since their inception, information technology systems have aided in automating corporate operations, increasing productivity, and maximizing efficiency. Now, businesses can take their perfected processes, standardize them, and sell them to other parties. In today's corporate environment, innovation is critical for survival.
Disruptive banking:
The banking industry's disruptors are changing the norms that have been in place for decades. These new regulations, however, will only be effective until the next round of disruption occurs. Banks and credit unions must thus be nimble and responsive. We need audacious tactics. 'Disruptive Innovation' is a term that refers to the process whereby a product or service establishes a foothold at the bottom of a market and then persistently climbs up the value chain, ultimately replacing existing rivals.
Ecosystem:
A business ecosystem is a collection of related entities ? suppliers, distributors, customers, rivals, and government agencies ? collaborating and providing a particular product or service. The concept is that each entity in the ecosystem influences and is impacted by the others, resulting in an ever-changing connection. Therefore, each entity must be adaptive and flexible to live, much like a biological ecosystem. These connections are often backed by a shared technical platform and are based on the flow of information, resources, and artifacts in the software ecosystem.
Mobile first behavior:
It is intended to mean that as a company thinks about its website or its other digital means of communications, it should be thinking critically about the mobile experience and how customers and employees will interact with it from their many devices. The term is "mobile first," and it is intended to mean that as a company thinks about its website or its other digital means of communications, it should be thinking critically about the mobile experience and how customers and employees will interact with it from their many devices.
Open business:
Businesses use the open business approach to incorporate goods and services ecosystems from third parties that operate inside the same market framework. Collaboration between companies has the potential to increase the value delivered to the end customer or user. Software developers and platform integrators often use this business model.
Technology trends:
New technologies that are now being created or produced in the next five to ten years will significantly change the economic and social landscape. These include but are not limited to information technology, wireless data transmission, human-machine connection, on-demand printing, biotechnology, and sophisticated robotics.
Disruptive trends:
A disruptive technology supplants an existing technology and fundamentally alters an industry or a game-changing innovation that establishes an altogether new industry. Disruptive innovation is defined as an invention that shows a new market and value network and ultimately disrupts an established market and value network, replacing incumbent market-leading companies, products, and alliances.
Experience:
Disrupts by offering a better understanding that customers are willing to pay for. Experience companies that have progressed may begin charging for the value of the transformation that an experience provides. An experienced company charges for the feelings consumers get as a result of their interaction with it.
Subscription:
Subscription business models are built on the concept of providing a product or service in exchange for recurring subscription income on a monthly or annual basis. As a result, they place a higher premium on client retention than on customer acquisition. Subscription business models, in essence, concentrate on revenue generation in such a manner that a single client makes repeated payments for extended access to a product or service. Cable television, internet providers, software suppliers, websites (e.g., blogs), business solutions providers, and financial services companies utilize this approach, as do conventional newspapers, periodicals, and academic publications.
Take the wheel:
Historically, the fundamental principles for generating and extracting economic value were rigorous. Businesses attempted to implement the same business concepts more effectively than their rivals. New sources of sustained competitive advantage are often only accessible via business model reinvention driven by disruptive innovation rather than incremental change or continuous improvement.
Product innovation:
Product innovation is the process of developing and introducing a new or better version of an existing product or service. This is a broader definition of innovation than the generally recognized definition, which includes creating new goods that are considered innovative in this context. For example, Apple launched a succession of successful new products and services in 2001?the iPod, the iTunes online music service, and the iPhone?which catapulted the firm to the top of its industry.
Recommended companies based on your search:

Bank of Communications Limited was founded in 1908, is one of the largest banks in China. Established in 1908,...

Itaú Unibanco is a Brazilian Publicly quoted bank with headquarters in São Paulo, Brazil. The bank is the re...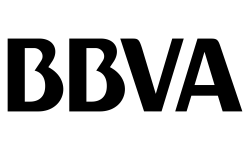 Banco Bilbao Vizcaya Argentaria, S.A. (BBVA), incorporated on January 28, 2000, is a diversified international...
You rock! Thank you for your interest.
Before starting the canvas download, we would like to ask you to pay with a tweet.
x
Before downloading the canvas, we would like to invite you to our newsletter, from time-to-time we will send you curated content about business strategy