This web app uses cookies to compile statistic information of our users visits. By continuing to browse the site you are agreeing to our use of cookies. If you wish you may change your preference or read about cookies
close
Why Aviation Industry Corp. of China's Business Model is so successful?
Get all the answers
---
Aviation Industry Corp. of China's Company Overview
---
The Aviation Industry Corporation of China (AVIC) was founded on November 6th, 2008 through the restructuring and consolidation of the China Aviation Industry Corporation (AVIC Ⅰ) and the China Aviation Industry Corporation Ⅱ (AVIC Ⅱ). They are centered on aviation and provide complete services to customers in many sectors— from research and development to operation, manufacturing, and financing. Our business units cover defense, transport aircrafts, helicopters, avionics and systems, general aviation, research and development, flight testing, trade and logistics, assets management, Financial services, engineering and construction, automobiles and more.
http://www.avic.com/en/
Country: Beijing
Foundations date: 1951
Type: Governmental
Sector: Technology
Categories: Aerospace
---
Aviation Industry Corp. of China's Customer Needs
---
Social impact:
Life changing:
Emotional: provides access
Functional: simplifies, organizes, integrates, quality
---
Aviation Industry Corp. of China's Related Competitors
---
---
Aviation Industry Corp. of China's Business Operations
---
Augmenting products to generate data:
Due to advancements in sensors, wireless communications, and big data, it is now possible to collect and analyze massive quantities of data in a wide range of settings, from wind turbines to kitchen appliances to intelligent scalpels. These data may be utilized to improve asset design, operation, maintenance, and repair or improve how an activity is carried out. Such skills, in turn, may serve as the foundation for new services or business models.
Archetypes of business model design:
The business model archetypes include many business personalities and more than one business model linked to various goods or services. There is a common foundation behind the scenes of each unit, but from a management standpoint, each group may operate independently.
Brands consortium:
A collection of brands that coexist under the auspices of a parent business. The businesses in this pattern develop, produce, and market equipment. Their strength is in copywriting. Occasionally used to refer to a short-term agreement in which many companies (from the same or other industrial sectors or countries) combine their financial and personnel resources to execute a significant project benefiting all group members.
Cross-subsidiary:
When products and goods and products and services are integrated, they form a subsidiary side and a money side, maximizing the overall revenue impact. A subsidiary is a firm owned entirely or in part by another business, referred to as the parent company or holding company. A parent company with subsidiaries is a kind of conglomerate, a corporation that consists of several distinct companies; sometimes, the national or worldwide dispersion of the offices necessitates the establishment of subsidiaries.
Demand then made:
Early applications in distribution, production, and buying combined to form the supply chain. However, due to investments in information technology, cost analysis, and process analysis, traditional supply networks have been converted into quicker, cheaper, and more dependable contemporary supply chains. The second side of the value chain is marketing, sales, and service, which generate and maintain demand and are referred to as the market then made.
Digital transformation:
Digitalization is the systematic and accelerated transformation of company operations, processes, skills, and models to fully exploit the changes and possibilities brought about by digital technology and its effect on society. Digital transformation is a journey with many interconnected intermediate objectives, with the ultimate aim of continuous enhancement of processes, divisions, and the business ecosystem in a hyperconnected age. Therefore, establishing the appropriate bridges for the trip is critical to success.
Performance-based contracting:
Performance-based contracting (PBC), sometimes referred to as performance-based logistics (PBL) or performance-based acquisition, is a method for achieving quantifiable supplier performance. A PBC strategy focuses on developing strategic performance measures and the direct correlation of contract payment to success against these criteria. Availability, dependability, maintainability, supportability, and total cost of ownership are all standard criteria. This is accomplished mainly via incentive-based, long-term contracts with precise and quantifiable operational performance targets set by the client and agreed upon by contractual parties.
Orchestrator:
Orchestrators are businesses that outsource a substantial portion of their operations and processes to third-party service providers or third-party vendors. The fundamental objective of this business strategy is to concentrate internal resources on core and essential functions while contracting out the remainder of the work to other businesses, thus reducing costs.
Licensing:
A formal agreement in which the owner of the copyright, know-how, patent, service mark, trademark, or other intellectual property grants a licensee the right to use, manufacture, and sell copies of the original. These agreements often restrict the licensee's scope or area of operation, define whether the license is exclusive or non-exclusive, and stipulate whether the licensee will pay royalties or another kind of compensation in return. While licensing agreements are often used to commercialize the technology, franchisees also utilize them to encourage the sale of products and services.
Make and distribute:
In this arrangement, the producer creates the product and distributes it to distributors, who oversee the goods' ongoing management in the market.
Disruptive trends:
A disruptive technology supplants an existing technology and fundamentally alters an industry or a game-changing innovation that establishes an altogether new industry. Disruptive innovation is defined as an invention that shows a new market and value network and ultimately disrupts an established market and value network, replacing incumbent market-leading companies, products, and alliances.
Lease:
The item that's being sold is now available for rent on an hourly/daily/monthly/yearly basis. A lease is a contract that specifies the terms under which one can rent a property. It ensures the lessee, the tenant, access to an asset, and the lessor, the property owner or landlord, receives monthly payments from the lessee for a predetermined period of months or years. Both the lessee and the lessor risk penalties for breaching the contract's conditions.
Lock-in:
The lock-in strategy?in which a business locks in consumers by imposing a high barrier to transferring to a competitor?has acquired new traction with New Economy firms during the last decade.
Solution provider:
A solution provider consolidates all goods and services in a particular domain into a single point of contact. As a result, the client is supplied with a unique know-how to improve efficiency and performance. As a Solution Provider, a business may avoid revenue loss by broadening the scope of the service it offers, which adds value to the product. Additionally, close client interaction enables a better understanding of the customer's habits and requirements, enhancing goods and services.
Low touch:
Historically, developing a standard touch sales model for business sales required recruiting and training a Salesforce user who was tasked with the responsibility of generating quality leads, arranging face-to-face meetings, giving presentations, and eventually closing transactions. However, the idea of a low-touch sales strategy is not new; it dates all the way back to the 1980s.
Recommended companies based on your search: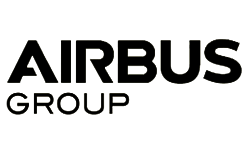 Airbus Group SE is a European multinational aerospace and defense corporation. Headquartered in Leiden, Nether...

United Technologies Corporation (UTC) is an American multinational conglomerate headquartered in Farmington, C...

The Boeing Company is an American multinational corporation that designs, manufactures, and sells airplanes, r...
You rock! Thank you for your interest.
Before starting the canvas download, we would like to ask you to pay with a tweet.
x
Before downloading the canvas, we would like to invite you to our newsletter, from time-to-time we will send you curated content about business strategy