This web app uses cookies to compile statistic information of our users visits. By continuing to browse the site you are agreeing to our use of cookies. If you wish you may change your preference or read about cookies
close
Why Banco Santander's Business Model is so successful?
Get all the answers
---
Banco Santander's Company Overview
---
The Santander Group is a Spanish banking group. As its name suggests, the company originated in Santander, Cantabria, Spain. The group has expanded since 2000 through a number of acquisitions, with operations across Europe, Latin America, North America, and Asia. The company is a component of the Euro Stoxx 50 stock market index. In may 2016, Santander was ranked as 37th in the Forbes Global 2000 list of the world's largest companies.
www.santander.com
Country: Spain
Foundations date: 1857
Type: Public
Sector: Financials
Categories: Financial Services
---
Banco Santander's Customer Needs
---
Social impact:
Life changing: heirloom
Emotional: provides access, reduces anxiety, rewards me
Functional: makes money, saves time, avoids hassles, simplifies, reduces effort, integrates, variety, organizes
---
Banco Santander's Related Competitors
---
---
Banco Santander's Business Operations
---
Cross-selling:
Cross-selling is a business strategy in which additional services or goods are offered to the primary offering to attract new consumers and retain existing ones. Numerous businesses are increasingly diversifying their product lines with items that have little resemblance to their primary offerings. Walmart is one such example; they used to offer everything but food. They want their stores to function as one-stop shops. Thus, companies mitigate their reliance on particular items and increase overall sustainability by providing other goods and services.
Brokerage:
A brokerage firm's primary responsibility is to serve as a middleman, connecting buyers and sellers to complete transactions. Accordingly, brokerage firms are compensated through commission once a transaction is completed. For example, when a stock trade order is executed, a transaction fee is paid by an investor to repay the brokerage firm for its efforts in completing the transaction.
Cash machine:
The cash machine business model allows companies to obtain money from sales since consumers pay ahead for the goods they purchase, but the costs required to generate the revenue are not yet paid. This increases companies' liquidity, which they may use to pay off debt or make additional investments. Among several others, the online store Amazon often employs this business model.
Alternative currencies and banking:
Alternative currencies (also known as private currencies) are units of value issued by a private entity, such as a business or a non-profit organization. A private company or organization usually produces a private currency to serve as an alternative to a national or fiat currency, usually the country's standard unit of value. For example, mutual credit is a kind of alternative currency, and therefore any loan that does not go via the banking system qualifies as an alternative currency.
Customer relationship:
Due to the high cost of client acquisition, acquiring a sizable wallet share, economies of scale are crucial. Customer relationship management (CRM) is a technique for dealing with a business's interactions with current and prospective customers that aims to analyze data about customers' interactions with a company to improve business relationships with customers, with a particular emphasis on retention, and ultimately to drive sales growth.
Blue ocean strategy:
The blue ocean approach is predicated on the premise that market limits and industry structure are not predetermined and may be reconfigured via the actions and attitudes of industry participants. This is referred to as the reconstructionist perspective by the writers. Assuming that structure and market boundaries exist solely in managers' thoughts, practitioners who subscribe to this perspective avoid being constrained by actual market structures. To them, more demand exists, primarily untapped. The core of the issue is determining how to produce it.
Archetypes of business model design:
The business model archetypes include many business personalities and more than one business model linked to various goods or services. There is a common foundation behind the scenes of each unit, but from a management standpoint, each group may operate independently.
Benchmarking services:
Benchmarking is a technique for evaluating performance and gaining insights via data analytics. It may be used to conduct internal research on your firm or compare it to other businesses to enhance business processes and performance indicators following best practices. Typically, three dimensions are measured: quality, time, and cost. In this manner, they may ascertain the targets' performance and, more significantly, the business processes that contribute to these companies' success. The digital transformation era has spawned a slew of data analysis-focused software businesses.
Digitization:
This pattern is based on the capacity to convert current goods or services into digital versions, which have several benefits over intangible products, including increased accessibility and speed of distribution. In an ideal world, the digitalization of a product or service would occur without compromising the consumer value proposition. In other words, efficiency and multiplication achieved via digitalization do not detract from the consumer's perceived value. Being digitally sustainable encompasses all aspects of sustaining the institutional framework for developing and maintaining digital objects and resources and ensuring their long-term survival.
Aikido:
The aikido business model is often characterized as using a competitor's strength to get an edge over them. This is accomplished through finding weaknesses in a competitor's strategic position. In addition, it adds to marketing sustainability by exposing rivals' flaws, finding internal and external areas for development, and attracting consumers via specific product offers that deviate from the norm.
Customer data:
It primarily offers free services to users, stores their personal information, and acts as a platform for users to interact with one another. Additional value is generated by gathering and processing consumer data in advantageous ways for internal use or transfer to interested third parties. Revenue is produced by either directly selling the data to outsiders or by leveraging it for internal reasons, such as increasing the efficacy of advertising. Thus, innovative, sustainable Big Data business models are as prevalent and desired as they are elusive (i.e., data is the new oil).
Decomposition:
Simplifying many product kinds inside a product group or set of goods. A technique for doing business analysis in which a complex business process is dissected to reveal its constituent parts. Functional decomposition is a technique that may be used to contribute to an understanding and management of large and complicated processes and assist in issue solving. Additionally, functional decomposition is utilized in computer engineering to aid in the creation of software.
Digital:
A digital strategy is a strategic management and a business reaction or solution to a digital issue, which is often best handled as part of a broader company plan. A digital strategy is frequently defined by the application of new technologies to existing business activities and a focus on enabling new digital skills for their company (such as those formed by the Information Age and frequently as a result of advances in digital technologies such as computers, data, telecommunication services, and the World wide web, to name a few).
Cross-subsidiary:
When products and goods and products and services are integrated, they form a subsidiary side and a money side, maximizing the overall revenue impact. A subsidiary is a firm owned entirely or in part by another business, referred to as the parent company or holding company. A parent company with subsidiaries is a kind of conglomerate, a corporation that consists of several distinct companies; sometimes, the national or worldwide dispersion of the offices necessitates the establishment of subsidiaries.
Digital transformation:
Digitalization is the systematic and accelerated transformation of company operations, processes, skills, and models to fully exploit the changes and possibilities brought about by digital technology and its effect on society. Digital transformation is a journey with many interconnected intermediate objectives, with the ultimate aim of continuous enhancement of processes, divisions, and the business ecosystem in a hyperconnected age. Therefore, establishing the appropriate bridges for the trip is critical to success.
Combining data within and across industries:
How can data from other sources be integrated to generate additional value? The science of big data, combined with emerging IT standards that enable improved data integration, enables new information coordination across businesses or sectors. As a result, intelligent executives across industries will see big data for what it is: a revolution in management. However, as with any other significant organizational transformation, the difficulties associated with becoming a big data-enabled company may be tremendous and require hands-on?or, in some instances, hands-off?leadership.
Codifying a distinctive service capability:
Since their inception, information technology systems have aided in automating corporate operations, increasing productivity, and maximizing efficiency. Now, businesses can take their perfected processes, standardize them, and sell them to other parties. In today's corporate environment, innovation is critical for survival.
Disintermediation:
Keeping the purchase price low by avoiding mediators and maximizing supply margins is a win-win situation. In finance, disintermediation refers to how money is removed from intermediate financial organizations such as banks and savings and loan associations and invested directly. Disintermediation, in general, refers to the process of eliminating the middleman or intermediary from future transactions. Disintermediation is often used to invest in higher-yielding securities.
Disruptive banking:
The banking industry's disruptors are changing the norms that have been in place for decades. These new regulations, however, will only be effective until the next round of disruption occurs. Banks and credit unions must thus be nimble and responsive. We need audacious tactics. 'Disruptive Innovation' is a term that refers to the process whereby a product or service establishes a foothold at the bottom of a market and then persistently climbs up the value chain, ultimately replacing existing rivals.
Easy and low cost money transfer and payment:
This business model makes cheaper and more accessible for users to transfer money and make and collect payments. Sending or receiving money for either payment of salaries, settlement of business transactions, payment of school fees, or for family support is common both for businesses and individuals. It requires efficient, reliable and affordable money transfer services whereby money can be deposited in one location and withdrawn in another in both urban and rural areas.
Ecosystem:
A business ecosystem is a collection of related entities ? suppliers, distributors, customers, rivals, and government agencies ? collaborating and providing a particular product or service. The concept is that each entity in the ecosystem influences and is impacted by the others, resulting in an ever-changing connection. Therefore, each entity must be adaptive and flexible to live, much like a biological ecosystem. These connections are often backed by a shared technical platform and are based on the flow of information, resources, and artifacts in the software ecosystem.
Orchestrator:
Orchestrators are businesses that outsource a substantial portion of their operations and processes to third-party service providers or third-party vendors. The fundamental objective of this business strategy is to concentrate internal resources on core and essential functions while contracting out the remainder of the work to other businesses, thus reducing costs.
Lean Start-up:
The Lean Start-up methodology is a scientific approach to developing and managing businesses that focuses on getting the desired product into consumers' hands as quickly as possible. The Lean Startup method coaches you on how to guide a startup?when to turn, when to persevere?and how to build a company with maximum acceleration. It is a guiding philosophy for new product development.
Software value token:
Another kind of crowdsourcing is to raise money for a project in exchange for a digital or software-based value token. Value tokens are generated endogenously by specific open, decentralized networks and are used to encourage network client computers to spend limited computer resources on network maintenance. These value tokens may or may not exist at the time of the crowd sale, and they may need significant development work and ultimate software release before becoming life and establishing a market value. While funds may be collected only for the value token, money obtained via blockchain-based crowdfunding can also represent stock, bonds, or even market-maker seats of governance for the company being financed.
Trading data:
Combining disparate data sets enables businesses to develop a variety of new offerings for complementary companies. Robustness is a property that describes a model's, test's, or system's ability to perform effectively when its variables or assumptions are changed, ensuring that a robust concept operates without fail under various conditions. In general, robustness refers to a system's capacity to deal with unpredictability while remaining practical.
Transaction facilitator:
The business acts as an acquirer, processing payments on behalf of online merchants, auction sites, and other commercial users for a fee. This encompasses all elements of purchasing, selling, and exchanging currencies at current or predetermined exchange rates. By far the biggest market in the world in terms of trade volume. The largest multinational banks are the leading players in this industry. Around the globe, financial hubs serve as anchors for trade between a diverse range of various kinds of buyers and sellers 24 hours a day, save on weekends.
Micropayment:
Micropayments are financial transactions involving a tiny amount of money that is frequently conducted online. While micropayments were initially intended to apply minimal amounts of money, practical systems allowing less than one dollar transactions have met with little success. One impediment to the development of micropayment systems has been the need to keep transaction costs low, which is impracticable when transferring such tiny amounts, even if the transaction charge is just a few cents.
Self-service:
A retail business model in which consumers self-serve the goods they want to buy. Self-service business concepts include self-service food buffets, self-service petrol stations, and self-service markets. Self-service is available through phone, online, and email to automate customer support interactions. Self-service Software and self-service applications (for example, online banking apps, shopping portals, and self-service check-in at airports) are becoming more prevalent.
Private level banking:
Private label banks allow any business with a sizable client base, brand, or unique technological solution to operating as a private label bank. Private banking refers to the customized financial and banking services to its affluent high net worth individual (HNWI) customers. HNWIs generally have more money than ordinary individuals, enabling them to access a broader range of conventional and alternative assets. Private banks' goal is to connect such people with the most suitable alternatives.
Tradeable currency:
This pattern involves the creation of a digital asset and the establishment of a payment mechanism. Through this, the user earns points that may be used for other services.
Disruptive trends:
A disruptive technology supplants an existing technology and fundamentally alters an industry or a game-changing innovation that establishes an altogether new industry. Disruptive innovation is defined as an invention that shows a new market and value network and ultimately disrupts an established market and value network, replacing incumbent market-leading companies, products, and alliances.
Innovative retail banking model:
The design has no resemblance to a bank but more to a coffee shop. There is free wifi and a large number of iPads accessible for internet use. Automated teller machines (ATMs) are located around the perimeter of the coffee shop, allowing customers to conduct financial transactions. The workforce consists of a mix of coffee shop patrons and banking personnel who circulate and make themselves accessible. If you need services not available through an ATM, fully trained bank personnel can offer all services typically available at a conventional bank branch.
Sponsorship:
In most instances, support is not intended to be philanthropic; instead, it is a mutually beneficial commercial relationship. In the highly competitive sponsorship climate of sport, a business aligning its brand with a mark seeks a variety of economic, public relations, and product placement benefits. Sponsors also seek to establish public trust, acceptability, or alignment with the perceived image a sport has built or acquired by leveraging their connection with an athlete, team, league, or the sport itself.
Take the wheel:
Historically, the fundamental principles for generating and extracting economic value were rigorous. Businesses attempted to implement the same business concepts more effectively than their rivals. New sources of sustained competitive advantage are often only accessible via business model reinvention driven by disruptive innovation rather than incremental change or continuous improvement.
Layer player:
Companies that add value across many markets and sectors are referred to be layer players. Occasionally, specialist companies achieve dominance in a specific niche market. The effectiveness of their operations, along with their economies of size and footprint, establish the business as a market leader.
Recommended companies based on your search: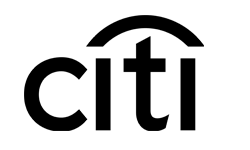 Citigroup Inc. or Citi is an American multinational investment banking and Financial services corporation head...

HSBC Holdings plc. is a British-based multinational banking and Financial services company headquartered in Lo...

Bank of America is an American multinational banking and Financial services corporation headquartered in Charl...
You rock! Thank you for your interest.
Before starting the canvas download, we would like to ask you to pay with a tweet.
x
Before downloading the canvas, we would like to invite you to our newsletter, from time-to-time we will send you curated content about business strategy