This web app uses cookies to compile statistic information of our users visits. By continuing to browse the site you are agreeing to our use of cookies. If you wish you may change your preference or read about cookies
close
Why BioCellection's Business Model is so successful?
Get all the answers
---
BioCellection's Company Overview
---
BioCellection upcycles unrecyclable plastic waste into valuable compound rhamnolipid for textiles using genetically engineered bacteria. This invention has the potential to clean plastic pollution around the world, disrupt the textiles industry, and grow into a $100MM business by 2020.
http://www.biocellection.com
Country: California
Foundations date: 2012
Type: Private
Sector: Technology
Categories: Chemicals
---
BioCellection's Customer Needs
---
Social impact:
Life changing: provides hope, motivation, self-actualization
Emotional: attractiveness
Functional: makes money, reduces risk, reduces effort, reduces effort, simplifies
---
BioCellection's Related Competitors
---
---
BioCellection's Business Operations
---
Aikido:
The aikido business model is often characterized as using a competitor's strength to get an edge over them. This is accomplished through finding weaknesses in a competitor's strategic position. In addition, it adds to marketing sustainability by exposing rivals' flaws, finding internal and external areas for development, and attracting consumers via specific product offers that deviate from the norm.
Certification and endorsement:
Certification is a term that refers to the verification of an object's, person's, or organization's unique qualities. Usually, although not always, this validation comes in the form of an external review, education, evaluation, or audit. Accreditation is the procedure through which a particular organization is certified. The majority of contemporary software vendors provide certification to standardize and resell their goods and services.
Corporate innovation:
Innovation is the outcome of collaborative creativity in turning an idea into a feasible concept, accompanied by a collaborative effort to bring that concept to life as a product, service, or process improvement. The digital era has created an environment conducive to business model innovation since technology has transformed how businesses operate and provide services to consumers.
Lean Start-up:
The Lean Start-up methodology is a scientific approach to developing and managing businesses that focuses on getting the desired product into consumers' hands as quickly as possible. The Lean Startup method coaches you on how to guide a startup?when to turn, when to persevere?and how to build a company with maximum acceleration. It is a guiding philosophy for new product development.
Licensing:
A formal agreement in which the owner of the copyright, know-how, patent, service mark, trademark, or other intellectual property grants a licensee the right to use, manufacture, and sell copies of the original. These agreements often restrict the licensee's scope or area of operation, define whether the license is exclusive or non-exclusive, and stipulate whether the licensee will pay royalties or another kind of compensation in return. While licensing agreements are often used to commercialize the technology, franchisees also utilize them to encourage the sale of products and services.
Skunkworks project:
A skunkworks project is one that is created by a small, loosely organized group of individuals who study and develop a project with the primary goal of radical innovation. The terminology arose during World War II with Lockheed's Skunk Works project. However, since its inception with Skunk Works, the phrase has been used to refer to comparable high-priority research and development initiatives at other big companies that include a small team operating outside of their regular working environment and free of managerial restrictions. Typically, the phrase alludes to semi-secretive technological initiatives, such as Google X Lab.
Sustainability-focused:
Companies that manufacture fast-moving consumer goods and services and are committed to sustainability do ecological impact assessments on their products and services. While research-based green marketing needs facts, green storytelling requires imagination and location. Employees responsible for the brand definition and green marketers collaborate with product and service designers, environmental groups, and government agencies.
Take the wheel:
Historically, the fundamental principles for generating and extracting economic value were rigorous. Businesses attempted to implement the same business concepts more effectively than their rivals. New sources of sustained competitive advantage are often only accessible via business model reinvention driven by disruptive innovation rather than incremental change or continuous improvement.
Trash to cash:
Trash to cash may be an extremely profitable business strategy. It entails collecting old goods and repurposing them or reselling them to other areas of the globe. It may be very lucrative for two reasons. The first reason is that most of these goods can be obtained for little or no money, dramatically boosting the profit margin. Furthermore, companies pay to have their garbage collected, which may be a lucrative revenue stream. It may be a double whammy for a business that is compensated to remove debris.
Recommended companies based on your search:

China National Chemical Corporation (commonly called ChemChina) is a Chinese State-owned chemical company in t...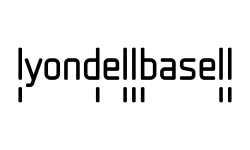 LyondellBasell Industries N.V., incorporated October 15, 2009, is a global chemical company. The company manag...

Mitsubishi Chemical Holdings Corporation is a Japan-based holding company. The company is engaged in six busin...
You rock! Thank you for your interest.
Before starting the canvas download, we would like to ask you to pay with a tweet.
x
Before downloading the canvas, we would like to invite you to our newsletter, from time-to-time we will send you curated content about business strategy