This web app uses cookies to compile statistic information of our users visits. By continuing to browse the site you are agreeing to our use of cookies. If you wish you may change your preference or read about cookies
close
Why China Vanke's Business Model is so successful?
Get all the answers
---
China Vanke's Company Overview
---
CHINA VANKE CO., LTD. is a China-based company principally engaged in the property development business. The company mainly develops commodity housings and provides property management services. The company's investment region consists of Guangzhou region, including Guangzhou, Shenzhen, Dongguan, Foshan, Zhuhai, Xiamen and others; Beijing region, including Beijing, Tianjin, Tangshan, Shenyang, Dalian, Changchun, Qingdao and others; Shanghai region, including Shanghai, Nanjing, Suzhou, Jiaxing, Hangzhou, Wuxi, Hefei and others, as well as Chengdu region, including Chengdu, Wuhan, Chongqing, Guiyang, Kunming and others.
www.vanke.com
Country: Guangdong
Foundations date: 1984
Type: Public
Sector: Industrials
Categories: Construction
---
China Vanke's Customer Needs
---
Social impact:
Life changing: self-actualization, heirloom
Emotional: design/aesthetics, badge value, provides access, reduces anxiety
Functional: simplifies, organizes, integrates, connects, quality, reduces risks, reduces efforts
---
China Vanke's Related Competitors
---
---
China Vanke's Business Operations
---
Cross-selling:
Cross-selling is a business strategy in which additional services or goods are offered to the primary offering to attract new consumers and retain existing ones. Numerous businesses are increasingly diversifying their product lines with items that have little resemblance to their primary offerings. Walmart is one such example; they used to offer everything but food. They want their stores to function as one-stop shops. Thus, companies mitigate their reliance on particular items and increase overall sustainability by providing other goods and services.
Customer loyalty:
Customer loyalty is a very successful business strategy. It entails giving consumers value that extends beyond the product or service itself. It is often provided through incentive-based programs such as member discounts, coupons, birthday discounts, and points. Today, most businesses have some kind of incentive-based programs, such as American Airlines, which rewards customers with points for each trip they take with them.
Decomposition:
Simplifying many product kinds inside a product group or set of goods. A technique for doing business analysis in which a complex business process is dissected to reveal its constituent parts. Functional decomposition is a technique that may be used to contribute to an understanding and management of large and complicated processes and assist in issue solving. Additionally, functional decomposition is utilized in computer engineering to aid in the creation of software.
Cross-subsidiary:
When products and goods and products and services are integrated, they form a subsidiary side and a money side, maximizing the overall revenue impact. A subsidiary is a firm owned entirely or in part by another business, referred to as the parent company or holding company. A parent company with subsidiaries is a kind of conglomerate, a corporation that consists of several distinct companies; sometimes, the national or worldwide dispersion of the offices necessitates the establishment of subsidiaries.
Direct selling:
Direct selling refers to a situation in which a company's goods are immediately accessible from the manufacturer or service provider rather than via intermediate channels. The business avoids the retail margin and any extra expenses connected with the intermediaries in this manner. These savings may be passed on to the client, establishing a consistent sales experience. Furthermore, such intimate touch may help to strengthen client connections. Finally, direct selling benefits consumers by providing convenience and service, such as personal demonstrations and explanations of goods, home delivery, and substantial satisfaction guarantees.
Make more of It:
The business invests time and money in developing in-house expertise and development that may be used both internally and outside to sell goods or services to clients or third parties. AWS was created to meet Amazon's cloud computing requirements. They quickly discovered that they could offer their services to end-users. At the moment, AWS accounts for about 11% of Amazon's overall income.
Performance-based contracting:
Performance-based contracting (PBC), sometimes referred to as performance-based logistics (PBL) or performance-based acquisition, is a method for achieving quantifiable supplier performance. A PBC strategy focuses on developing strategic performance measures and the direct correlation of contract payment to success against these criteria. Availability, dependability, maintainability, supportability, and total cost of ownership are all standard criteria. This is accomplished mainly via incentive-based, long-term contracts with precise and quantifiable operational performance targets set by the client and agreed upon by contractual parties.
Rent instead of buy:
Services that do not need the product to be purchased but rather rent it for the economic benefit of requiring less money to access the commodity. When you rent, you assume less obligation since most of the burden is placed on the owner's shoulders. There is no debt; you are just responsible for the monthly rent. When renting, you have more flexibility by signing a six-month or one-year lease. This implies that you will be confined to that location for at least that period. When your lease term expires, you have the option of switching to another product or renewing your lease.
Lease:
The item that's being sold is now available for rent on an hourly/daily/monthly/yearly basis. A lease is a contract that specifies the terms under which one can rent a property. It ensures the lessee, the tenant, access to an asset, and the lessor, the property owner or landlord, receives monthly payments from the lessee for a predetermined period of months or years. Both the lessee and the lessor risk penalties for breaching the contract's conditions.
Knowledge and time:
It performs qualitative and quantitative analysis to determine the effectiveness of management choices in the public and private sectors. Widely regarded as the world's most renowned management consulting firm. Descriptive knowledge, also called declarative knowledge or propositional knowledge, is a subset of information represented in declarative sentences or indicative propositions by definition. This differentiates specific knowledge from what is usually referred to as know-how or procedural knowledge, as well as knowledge of or acquaintance knowledge.
Lock-in:
The lock-in strategy?in which a business locks in consumers by imposing a high barrier to transferring to a competitor?has acquired new traction with New Economy firms during the last decade.
Solution provider:
A solution provider consolidates all goods and services in a particular domain into a single point of contact. As a result, the client is supplied with a unique know-how to improve efficiency and performance. As a Solution Provider, a business may avoid revenue loss by broadening the scope of the service it offers, which adds value to the product. Additionally, close client interaction enables a better understanding of the customer's habits and requirements, enhancing goods and services.
Supply chain:
A supply chain is a network of companies, people, activities, data, and resources that facilitate the movement of goods and services from supplier to consumer. The supply chain processes natural resources, raw materials, and components into a completed product supplied to the ultimate consumer. In addition, used goods may re-enter the distribution network at any point where residual value is recyclable in advanced supply chain systems. Thus, value chains are connected through supply chains.
Low touch:
Historically, developing a standard touch sales model for business sales required recruiting and training a Salesforce user who was tasked with the responsibility of generating quality leads, arranging face-to-face meetings, giving presentations, and eventually closing transactions. However, the idea of a low-touch sales strategy is not new; it dates all the way back to the 1980s.
Recommended companies based on your search: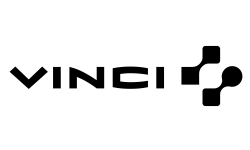 Vinci SA is a France-based company involved in construction and engineering. It designs, builds, finances, and...

Pacific Construction Group Company Limited is a construction contractor and city operator in BT/BOT/BOOT opera...

The China State Construction Engineering Corporation is a Chinese construction company ranked the 3rd largest ...
You rock! Thank you for your interest.
Before starting the canvas download, we would like to ask you to pay with a tweet.
x
Before downloading the canvas, we would like to invite you to our newsletter, from time-to-time we will send you curated content about business strategy