This web app uses cookies to compile statistic information of our users visits. By continuing to browse the site you are agreeing to our use of cookies. If you wish you may change your preference or read about cookies
close
Are you looking for more examples of business models like this one?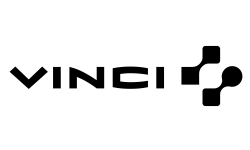 Vinci SA is a France-based company involved in construction and engineering. It designs, builds, finances, and manages facilities such as transport systems, public and private buildings, urban developments, and water, energy, and communication networks. It divides its business into two sectors: Concessions and Contracting. Contracting includes Vinci Construction, a company with numerous subsidiaries in Europe and a division dedicated to the management and execution of projects and the energy business line with Vinci Energies; and Eurovia, which specializes in transport and urban development infrastructure. Concessions include Vinci Autoroutes, a motorway operator, and Vinci Concessions, which specializes in the development and maintenance of transport infrastructures and public facilities, such as rail infrastructure, airports, and car parks. It operates through Lams, Nova Base IMS, Cegelec Enterprise SAS, Aeroports de Lyon, and Engenharia e Sistemas HEB construction, among others.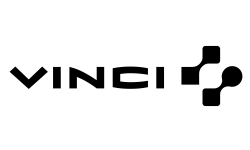 Category: Construction
You rock! Thank you for your interest.
Before starting the canvas download, we would like to ask you to pay with a tweet.
x
Before downloading the canvas, we would like to invite you to our newsletter, from time-to-time we will send you curated content about business strategy