This web app uses cookies to compile statistic information of our users visits. By continuing to browse the site you are agreeing to our use of cookies. If you wish you may change your preference or read about cookies
close
Are you looking for more examples of business models like this one?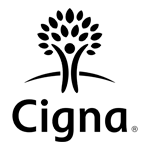 Cigna is an American worldwide health services organization. Its insurance subsidiaries are major providers of medical, dental, disability, life and accident insurance and related products and services, the majority of which are offered through employers and other groups (e.g. governmental and non-governmental organizations, unions and associations). Cigna also offers Medicare and Medicaid products and health, life and accident insurance coverage primarily to individuals in the U.S. and selected international markets. In addition to its ongoing operations described above, Cigna also has certain run-off operations, including a Run-off Reinsurance Segment. In the Phoenix, Arizona, metropolitan area, Cigna runs a full-service staff-model HMO (health maintenance organization) with satellite clinics throughout the region, known as the Cigna Medical Group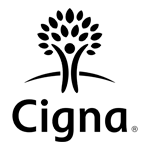 Category: Insurance
You rock! Thank you for your interest.
Before starting the canvas download, we would like to ask you to pay with a tweet.
x
Before downloading the canvas, we would like to invite you to our newsletter, from time-to-time we will send you curated content about business strategy