This web app uses cookies to compile statistic information of our users visits. By continuing to browse the site you are agreeing to our use of cookies. If you wish you may change your preference or read about cookies
close
Are you looking for more examples of business models like this one?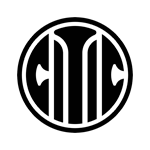 CITIC Group Corporation, formerly the China International Trust and Investment Corporation, is a State-owned investment company of the People's Republic of China, established by Rong Yiren in 1979 with the approval of Deng Xiaoping. Its headquarters are in Chaoyang District, Beijing. It operates through six Segments: Finance, Real Estate and Infrastructure, Engineering Contracting, Resources and Energy, Manufacturing, and Other Services. The company offers commercial banking services; brokerage, margin trading, securities lending, and QFII and research services; credit asset securitization, cash management trust, and small and medium enterprises trust services; and insurance services. It also provides micro-pawn, finance lease, and factoring services; fund management services; funding for various projects; and private equity.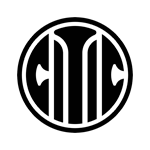 Category: Financial Services
You rock! Thank you for your interest.
Before starting the canvas download, we would like to ask you to pay with a tweet.
x
Before downloading the canvas, we would like to invite you to our newsletter, from time-to-time we will send you curated content about business strategy