This web app uses cookies to compile statistic information of our users visits. By continuing to browse the site you are agreeing to our use of cookies. If you wish you may change your preference or read about cookies
close
Why FoodNow's Business Model is so successful?
Get all the answers
---
FoodNow's Company Overview
---
FoodNow Restaurant Delivery Service was founded in 2011 to make your life a little easier. They hand select the best local restaurants to provide you with a variety of menu options. They are food delivery people, so whether you are simply tired and looking to order dinner for yourself, or you're in a jam and need to feed an office of five hundred, they've got you covered! Delivery options throughout the Tampa Bay Area and Lee County.
https://www.foodnow.delivery/
---
FoodNow's Customer Needs
---
Social impact:
Life changing: affiliation/belonging
Emotional: reduces anxiety, rewards me, provides access
Functional: connects, simplifies, saves time, reduces effort, variety, sensory appeal
---
FoodNow's Related Competitors
---
---
FoodNow's Business Operations
---
Brokerage:
A brokerage firm's primary responsibility is to serve as a middleman, connecting buyers and sellers to complete transactions. Accordingly, brokerage firms are compensated through commission once a transaction is completed. For example, when a stock trade order is executed, a transaction fee is paid by an investor to repay the brokerage firm for its efforts in completing the transaction.
Affiliation:
Commissions are used in the affiliate revenue model example. Essentially, you resell goods from other merchants or businesses on your website or in your physical store. You are then compensated for referring new consumers to the company offering the goods or services. Affiliates often use a pay-per-sale or pay-per-display model. As a result, the business can access a more diversified prospective client base without extra active sales or marketing efforts. Affiliate marketing is a popular internet business strategy with significant potential for growth. When a client purchases via a referral link, the affiliate gets a portion of the transaction's cost.
Digital:
A digital strategy is a strategic management and a business reaction or solution to a digital issue, which is often best handled as part of a broader company plan. A digital strategy is frequently defined by the application of new technologies to existing business activities and a focus on enabling new digital skills for their company (such as those formed by the Information Age and frequently as a result of advances in digital technologies such as computers, data, telecommunication services, and the World wide web, to name a few).
On-demand economy:
The on-demand economy is described as economic activity generated by digital marketplaces that meet customer demand for products and services via quick access and accessible supply. The supply chain is managed via a highly efficient, intuitive digital mesh built on top of current infrastructure networks. The on-demand economy is transforming commercial behavior in cities worldwide. The number of businesses, the categories covered, and the industry's growth rate are all increasing. Businesses in this new economy are the culmination of years of technological progress and customer behavior change.
Experience selling:
An experience in the sales model describes how a typical user perceives or comprehends a system's operation. A product or service's value is enhanced when an extra customer experience is included. Visual representations of experience models are abstract diagrams or metaphors derived from recognizable objects, actions, or systems. User interfaces use a range of experience models to help users rapidly comprehend what is occurring in the design, where they are, and what they may do next. For example, a software experience model may depict the connection between two applications and the relationship between an application and different navigation methods and other system or software components.
Mobile first behavior:
It is intended to mean that as a company thinks about its website or its other digital means of communications, it should be thinking critically about the mobile experience and how customers and employees will interact with it from their many devices. The term is "mobile first," and it is intended to mean that as a company thinks about its website or its other digital means of communications, it should be thinking critically about the mobile experience and how customers and employees will interact with it from their many devices.
Revenue sharing:
Revenue sharing occurs in various forms, but each iteration includes the sharing of operational gains or losses amongst connected financial players. Occasionally, revenue sharing is utilized as an incentive program ? for example, a small company owner may pay partners or colleagues a percentage-based commission for recommending new clients. Occasionally, revenue sharing is utilized to share the earnings generated by a corporate partnership.
Uberization:
Uberization is a phrase that refers to a shift to an operational paradigm that allows economic actors to trade underused capacity of existing assets or human resources at near-zero transaction costs. The word Uberization is taken from the company's name. Thus, the model's operational expenses are distinct from those of an established company.
Lean Start-up:
The Lean Start-up methodology is a scientific approach to developing and managing businesses that focuses on getting the desired product into consumers' hands as quickly as possible. The Lean Startup method coaches you on how to guide a startup?when to turn, when to persevere?and how to build a company with maximum acceleration. It is a guiding philosophy for new product development.
Sharing economy:
The sharing economy eliminates the necessity for individual asset ownership. The phrase sharing economy is an umbrella word that encompasses various definitions and is often used to refer to economic and social activity that involves online transactions. Originally coined by the open-source community to refer to peer-to-peer sharing of access to goods and services, the term is now occasionally used more broadly to refer to any sales transaction conducted via online marketplaces, including those that are business to consumer (B2C) than peer-to-peer.
Two-sided market:
Two-sided marketplaces, also called two-sided networks, are commercial platforms featuring two different user groups that mutually profit from the web. A multi-sided platform is an organization that generates value mainly via the facilitation of direct contacts between two (or more) distinct kinds of connected consumers (MSP). A two-sided market enables interactions between many interdependent consumer groups. The platform's value grows as more groups or individual members of each group use it. For example, eBay is a marketplace that links buyers and sellers. Google connects advertising and searchers. Social media platforms such as Twitter and Facebook are also bidirectional, linking consumers and marketers.
Online marketplace:
An online marketplace (or online e-commerce marketplace) is a kind of e-commerce website in which product or service information is supplied by various third parties or, in some instances, the brand itself, while the marketplace operator handles transactions. Additionally, this pattern encompasses peer-to-peer (P2P) e-commerce between businesses or people. By and large, since marketplaces aggregate goods from a diverse range of suppliers, the variety and availability are typically greater than in vendor-specific online retail shops. Additionally, pricing might be more competitive.
Recommended companies based on your search: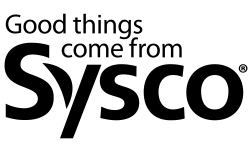 Sysco Corporation (Sysco), incorporated on may 8, 1969, is a distributor of food and related products primaril...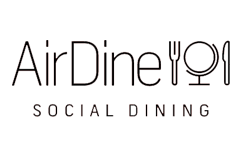 AirDine is a service that invites people to dine in homes. They want to make it possible for people, who other...

One World Everybody Eats (OWEE) is a nonprofit community kitchen and foundation, originally based in Salt Lake...
You rock! Thank you for your interest.
Before starting the canvas download, we would like to ask you to pay with a tweet.
x
Before downloading the canvas, we would like to invite you to our newsletter, from time-to-time we will send you curated content about business strategy