This web app uses cookies to compile statistic information of our users visits. By continuing to browse the site you are agreeing to our use of cookies. If you wish you may change your preference or read about cookies
close
Are you looking for a business model professional tool?
Vizologi can help you: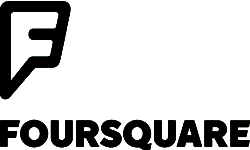 Foursquare is a technology company that uses location intelligence to build meaningful consumer experiences and informs business decisions. They have two mobile apps: Foursquare and Swarm, and a suite of enterprise and advertising tools.
Average rate:
3.5
Number of votes:
1321
Digital maturity:
Digirati
You rock! Thank you for your interest.
Before starting the canvas download, we would like to ask you to pay with a tweet.
x
Before downloading the canvas, we would like to invite you to our newsletter, from time-to-time we will send you curated content about business strategy