This web app uses cookies to compile statistic information of our users visits. By continuing to browse the site you are agreeing to our use of cookies. If you wish you may change your preference or read about cookies
close
Why Harley-Davidson's Business Model is so successful?
Get all the answers
---
Harley-Davidson's Company Overview
---
Cultivating the marketing image of the "Lone Rider" for more than a century, Harley-Davidson is a major US maker of motorcycles and seller of heavyweight cruisers. The company offers touring and custom Harleys through a worldwide network of more than 1,400 dealers. The company manufactures and markets six families of motorcycles: Touring, Dyna, Softail, Street, Sportster, and V-Rod. It also makes three-wheeled motorcycles. Harley-Davidson sells attitude with its brand-name products, which include a line of clothing and accessories (MotorClothes). Harley-Davidson Financial Services (HDFS) offers financing to dealers and consumers in the US and Canada.
www.harleydavidson.com
Country: Wisconsin
Foundations date: 1903
Type: Public
Sector: Consumer Goods
Categories: Automotive
---
Harley-Davidson's Customer Needs
---
Social impact:
Life changing: self-actualization, motivation, heirloom, affiliation/belonging
Emotional: nostalgia, badge value, design/aesthetics, attractiveness
Functional: saves time, connects, reduces effort, avoids hassles, quality, variety
---
Harley-Davidson's Related Competitors
---
---
Harley-Davidson's Business Operations
---
Curated retail:
Curated retail guarantees focused shopping and product relevance; it presents a consumer with the most appropriate options based on past purchases, interactions, and established preferences. It may be provided via human guidance, algorithmic recommendations, or a combination of the two.
Culture is brand:
It requires workers to live brand values to solve issues, make internal choices, and provide a branded consumer. Developing a distinctive and enduring cultural brand is the advertising industry's holy grail. Utilizing the hazy combination of time, attitude, and emotion to identify and replicate an ideology is near to marketing magic.
Customer loyalty:
Customer loyalty is a very successful business strategy. It entails giving consumers value that extends beyond the product or service itself. It is often provided through incentive-based programs such as member discounts, coupons, birthday discounts, and points. Today, most businesses have some kind of incentive-based programs, such as American Airlines, which rewards customers with points for each trip they take with them.
Digital:
A digital strategy is a strategic management and a business reaction or solution to a digital issue, which is often best handled as part of a broader company plan. A digital strategy is frequently defined by the application of new technologies to existing business activities and a focus on enabling new digital skills for their company (such as those formed by the Information Age and frequently as a result of advances in digital technologies such as computers, data, telecommunication services, and the World wide web, to name a few).
Digital transformation:
Digitalization is the systematic and accelerated transformation of company operations, processes, skills, and models to fully exploit the changes and possibilities brought about by digital technology and its effect on society. Digital transformation is a journey with many interconnected intermediate objectives, with the ultimate aim of continuous enhancement of processes, divisions, and the business ecosystem in a hyperconnected age. Therefore, establishing the appropriate bridges for the trip is critical to success.
Direct selling:
Direct selling refers to a situation in which a company's goods are immediately accessible from the manufacturer or service provider rather than via intermediate channels. The business avoids the retail margin and any extra expenses connected with the intermediaries in this manner. These savings may be passed on to the client, establishing a consistent sales experience. Furthermore, such intimate touch may help to strengthen client connections. Finally, direct selling benefits consumers by providing convenience and service, such as personal demonstrations and explanations of goods, home delivery, and substantial satisfaction guarantees.
Ingredient branding:
Ingredient branding is a kind of marketing in which a component or ingredient of a product or service is elevated to prominence and given its own identity. It is the process of developing a brand for an element or component of a product in order to communicate the ingredient's superior quality or performance. For example, everybody is aware of the now-famous Intel Inside and its subsequent success.
Experience selling:
An experience in the sales model describes how a typical user perceives or comprehends a system's operation. A product or service's value is enhanced when an extra customer experience is included. Visual representations of experience models are abstract diagrams or metaphors derived from recognizable objects, actions, or systems. User interfaces use a range of experience models to help users rapidly comprehend what is occurring in the design, where they are, and what they may do next. For example, a software experience model may depict the connection between two applications and the relationship between an application and different navigation methods and other system or software components.
Membership club:
Belonging to a group, either individually or collectively. Certain memberships may charge a fee to join or participate, while others are free. Others have particular skill criteria that must be met before membership is granted. Members are entitled to specific benefits or advantages, but not all members may enjoy the same rights and privileges. Another method is taken by a members-only luxury lifestyle management business that offers concierge services such as vacation reservations, restaurant suggestions, and event access.
From push to pull:
In business, a push-pull system refers to the flow of a product or information between two parties. Customers pull the products or information they need on markets, while offerers or suppliers push them toward them. In logistics and supply chains, stages often operate in both push and pull modes. For example, push production is forecasted demand, while pull production is actual or consumer demand. The push-pull border or decoupling point is the contact between these phases. Wal-Mart is a case of a company that employs a push vs. a pull approach.
Licensing:
A formal agreement in which the owner of the copyright, know-how, patent, service mark, trademark, or other intellectual property grants a licensee the right to use, manufacture, and sell copies of the original. These agreements often restrict the licensee's scope or area of operation, define whether the license is exclusive or non-exclusive, and stipulate whether the licensee will pay royalties or another kind of compensation in return. While licensing agreements are often used to commercialize the technology, franchisees also utilize them to encourage the sale of products and services.
Experience:
Disrupts by offering a better understanding that customers are willing to pay for. Experience companies that have progressed may begin charging for the value of the transformation that an experience provides. An experienced company charges for the feelings consumers get as a result of their interaction with it.
Sponsorship:
In most instances, support is not intended to be philanthropic; instead, it is a mutually beneficial commercial relationship. In the highly competitive sponsorship climate of sport, a business aligning its brand with a mark seeks a variety of economic, public relations, and product placement benefits. Sponsors also seek to establish public trust, acceptability, or alignment with the perceived image a sport has built or acquired by leveraging their connection with an athlete, team, league, or the sport itself.
Take the wheel:
Historically, the fundamental principles for generating and extracting economic value were rigorous. Businesses attempted to implement the same business concepts more effectively than their rivals. New sources of sustained competitive advantage are often only accessible via business model reinvention driven by disruptive innovation rather than incremental change or continuous improvement.
Lock-in:
The lock-in strategy?in which a business locks in consumers by imposing a high barrier to transferring to a competitor?has acquired new traction with New Economy firms during the last decade.
Selling of branded merchandise:
Merchandising, in the broadest definition, is any activity that helps sell goods to a retail customer. At the retail in-store level, merchandising refers to the range of goods offered for sale and the presentation of those products in a manner that piques consumers' attention and encourages them to make a purchase. Like the Mozilla Foundation and Wikimedia Foundation, specific open-source organizations offer branded goods such as t-shirts and coffee mugs. This may also be seen as an added service to the user community.
Recommended companies based on your search: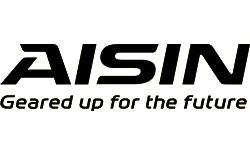 AISIN SEIKI CO., LTD. is a Japan-based company engaged in the manufacture and sale of automobile parts and hou...

Continental AG is an automotive supplier. The company's segments include Chassis & Safety, Powertrain, Interio...

YourMechanic was founded in 2012 with the goal to make car repair and maintenance affordable, convenient, and ...
You rock! Thank you for your interest.
Before starting the canvas download, we would like to ask you to pay with a tweet.
x
Before downloading the canvas, we would like to invite you to our newsletter, from time-to-time we will send you curated content about business strategy