This web app uses cookies to compile statistic information of our users visits. By continuing to browse the site you are agreeing to our use of cookies. If you wish you may change your preference or read about cookies
close
Why INTL FCStone's Business Model is so successful?
Get all the answers
---
INTL FCStone's Company Overview
---
INTL FCStone Inc., incorporated on October 26, 1987, is a Financial services organization. The company provides Financial products, and advisory and execution service. The company operates through five Segments: Commercial Hedging, Global Payments, Securities, Physical commodities, and Clearing and Execution Services (CES). The company focuses on the development of Financial services in commodities, securities, global payments, foreign exchange and other markets. The company's services include risk management advisory services for commercial customers; execution of listed futures and options on futures contracts on commodity exchanges; structured over-the-counter (OTC) products in a range of commodities; physical trading and hedging of precious and base metals and select other commodities; trading of approximately 150 foreign currencies; market-making in international equities; fixed income, and debt origination and asset management
www.intlfcstone.com
Country: New York
Foundations date: 2009
Type: Public
Sector: Financials
Categories: Financial Services
---
INTL FCStone's Customer Needs
---
Social impact:
Life changing: heirloom
Emotional: rewards me, badge value, provides access
Functional: saves time, makes money, reduces risks, connects, avoids hassles, informs, simplifies, reduces effort, quality
---
INTL FCStone's Related Competitors
---
---
INTL FCStone's Business Operations
---
Cross-selling:
Cross-selling is a business strategy in which additional services or goods are offered to the primary offering to attract new consumers and retain existing ones. Numerous businesses are increasingly diversifying their product lines with items that have little resemblance to their primary offerings. Walmart is one such example; they used to offer everything but food. They want their stores to function as one-stop shops. Thus, companies mitigate their reliance on particular items and increase overall sustainability by providing other goods and services.
Brokerage:
A brokerage firm's primary responsibility is to serve as a middleman, connecting buyers and sellers to complete transactions. Accordingly, brokerage firms are compensated through commission once a transaction is completed. For example, when a stock trade order is executed, a transaction fee is paid by an investor to repay the brokerage firm for its efforts in completing the transaction.
Cash machine:
The cash machine business model allows companies to obtain money from sales since consumers pay ahead for the goods they purchase, but the costs required to generate the revenue are not yet paid. This increases companies' liquidity, which they may use to pay off debt or make additional investments. Among several others, the online store Amazon often employs this business model.
Customer relationship:
Due to the high cost of client acquisition, acquiring a sizable wallet share, economies of scale are crucial. Customer relationship management (CRM) is a technique for dealing with a business's interactions with current and prospective customers that aims to analyze data about customers' interactions with a company to improve business relationships with customers, with a particular emphasis on retention, and ultimately to drive sales growth.
Customer loyalty:
Customer loyalty is a very successful business strategy. It entails giving consumers value that extends beyond the product or service itself. It is often provided through incentive-based programs such as member discounts, coupons, birthday discounts, and points. Today, most businesses have some kind of incentive-based programs, such as American Airlines, which rewards customers with points for each trip they take with them.
Customer data:
It primarily offers free services to users, stores their personal information, and acts as a platform for users to interact with one another. Additional value is generated by gathering and processing consumer data in advantageous ways for internal use or transfer to interested third parties. Revenue is produced by either directly selling the data to outsiders or by leveraging it for internal reasons, such as increasing the efficacy of advertising. Thus, innovative, sustainable Big Data business models are as prevalent and desired as they are elusive (i.e., data is the new oil).
Corporate innovation:
Innovation is the outcome of collaborative creativity in turning an idea into a feasible concept, accompanied by a collaborative effort to bring that concept to life as a product, service, or process improvement. The digital era has created an environment conducive to business model innovation since technology has transformed how businesses operate and provide services to consumers.
Orchestrator:
Orchestrators are businesses that outsource a substantial portion of their operations and processes to third-party service providers or third-party vendors. The fundamental objective of this business strategy is to concentrate internal resources on core and essential functions while contracting out the remainder of the work to other businesses, thus reducing costs.
Trading data:
Combining disparate data sets enables businesses to develop a variety of new offerings for complementary companies. Robustness is a property that describes a model's, test's, or system's ability to perform effectively when its variables or assumptions are changed, ensuring that a robust concept operates without fail under various conditions. In general, robustness refers to a system's capacity to deal with unpredictability while remaining practical.
Knowledge and time:
It performs qualitative and quantitative analysis to determine the effectiveness of management choices in the public and private sectors. Widely regarded as the world's most renowned management consulting firm. Descriptive knowledge, also called declarative knowledge or propositional knowledge, is a subset of information represented in declarative sentences or indicative propositions by definition. This differentiates specific knowledge from what is usually referred to as know-how or procedural knowledge, as well as knowledge of or acquaintance knowledge.
Solution provider:
A solution provider consolidates all goods and services in a particular domain into a single point of contact. As a result, the client is supplied with a unique know-how to improve efficiency and performance. As a Solution Provider, a business may avoid revenue loss by broadening the scope of the service it offers, which adds value to the product. Additionally, close client interaction enables a better understanding of the customer's habits and requirements, enhancing goods and services.
Recommended companies based on your search:

Digix is an asset-tokenization platform built on Ethereum. They leverage the blockchain's immutability, transp...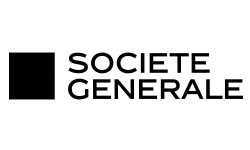 Société Générale S.A. is a French multinational banking and Financial services company headquartered in Pa...

The DAO, a decentralized autonomous organization (DAO), works as a decentralized Fund management investing in ...
You rock! Thank you for your interest.
Before starting the canvas download, we would like to ask you to pay with a tweet.
x
Before downloading the canvas, we would like to invite you to our newsletter, from time-to-time we will send you curated content about business strategy