This web app uses cookies to compile statistic information of our users visits. By continuing to browse the site you are agreeing to our use of cookies. If you wish you may change your preference or read about cookies
close
Why Renault's Business Model is so successful?
Get all the answers
---
Renault's Company Overview
---
Renault SA is a France-based company primarily engaged in the manufacture of automobiles and the provision of related services. It is structured into two Segments: the Automobile division, which handles the design, manufacture and marketing of passenger cars and light commercial vehicles, under Renault, Renault Samsung Motors and Dacia brands, and the sales Financing division, which provides Financial and commercial services related to the sales activities, and is comprised of RCI Banque and its subsidiaries. It operates worldwide via its subsidiaries and dependent companies, including Renault SAS, Dacia, and Nissan Motor Co Ltd, among others. Renault SA operates in Europe, Russia, Asia, the United States, Australia, and Africa. It operates through Mitsubishi Motors Corp and holds shares in the entity are bv. (Alliance rostec auto bv.) a joint venture, the majority shareholder in Avtovaz.
https://group.Renault.com
Country: France
Foundations date: 1898
Type: Public
Sector: Industrials
Categories: Automotive
---
Renault's Customer Needs
---
Social impact:
Life changing: self-actualization, heirloom, affiliation/belonging
Emotional: design/aesthetics, badge value, attractiveness, provides access, rewards me
Functional: saves time, connects, reduces effort, avoids hassles, quality, variety
---
Renault's Related Competitors
---
---
Renault's Business Operations
---
Add-on:
An additional item offered to a customer of a primary product or service is referred to as an add-on sale. Depending on the industry, add-on sales may generate substantial income and profits for a firm. For example, when a customer has decided to purchase the core product or service, the salesman at an automotive dealership will usually offer an add-on sale. The pattern is used in the price of new software programs based on access to new features, number of users, and so forth.
Customer loyalty:
Customer loyalty is a very successful business strategy. It entails giving consumers value that extends beyond the product or service itself. It is often provided through incentive-based programs such as member discounts, coupons, birthday discounts, and points. Today, most businesses have some kind of incentive-based programs, such as American Airlines, which rewards customers with points for each trip they take with them.
Digital:
A digital strategy is a strategic management and a business reaction or solution to a digital issue, which is often best handled as part of a broader company plan. A digital strategy is frequently defined by the application of new technologies to existing business activities and a focus on enabling new digital skills for their company (such as those formed by the Information Age and frequently as a result of advances in digital technologies such as computers, data, telecommunication services, and the World wide web, to name a few).
Cross-subsidiary:
When products and goods and products and services are integrated, they form a subsidiary side and a money side, maximizing the overall revenue impact. A subsidiary is a firm owned entirely or in part by another business, referred to as the parent company or holding company. A parent company with subsidiaries is a kind of conglomerate, a corporation that consists of several distinct companies; sometimes, the national or worldwide dispersion of the offices necessitates the establishment of subsidiaries.
Digital transformation:
Digitalization is the systematic and accelerated transformation of company operations, processes, skills, and models to fully exploit the changes and possibilities brought about by digital technology and its effect on society. Digital transformation is a journey with many interconnected intermediate objectives, with the ultimate aim of continuous enhancement of processes, divisions, and the business ecosystem in a hyperconnected age. Therefore, establishing the appropriate bridges for the trip is critical to success.
Corporate innovation:
Innovation is the outcome of collaborative creativity in turning an idea into a feasible concept, accompanied by a collaborative effort to bring that concept to life as a product, service, or process improvement. The digital era has created an environment conducive to business model innovation since technology has transformed how businesses operate and provide services to consumers.
Codifying a distinctive service capability:
Since their inception, information technology systems have aided in automating corporate operations, increasing productivity, and maximizing efficiency. Now, businesses can take their perfected processes, standardize them, and sell them to other parties. In today's corporate environment, innovation is critical for survival.
Direct selling:
Direct selling refers to a situation in which a company's goods are immediately accessible from the manufacturer or service provider rather than via intermediate channels. The business avoids the retail margin and any extra expenses connected with the intermediaries in this manner. These savings may be passed on to the client, establishing a consistent sales experience. Furthermore, such intimate touch may help to strengthen client connections. Finally, direct selling benefits consumers by providing convenience and service, such as personal demonstrations and explanations of goods, home delivery, and substantial satisfaction guarantees.
Ingredient branding:
Ingredient branding is a kind of marketing in which a component or ingredient of a product or service is elevated to prominence and given its own identity. It is the process of developing a brand for an element or component of a product in order to communicate the ingredient's superior quality or performance. For example, everybody is aware of the now-famous Intel Inside and its subsequent success.
Orchestrator:
Orchestrators are businesses that outsource a substantial portion of their operations and processes to third-party service providers or third-party vendors. The fundamental objective of this business strategy is to concentrate internal resources on core and essential functions while contracting out the remainder of the work to other businesses, thus reducing costs.
From push to pull:
In business, a push-pull system refers to the flow of a product or information between two parties. Customers pull the products or information they need on markets, while offerers or suppliers push them toward them. In logistics and supply chains, stages often operate in both push and pull modes. For example, push production is forecasted demand, while pull production is actual or consumer demand. The push-pull border or decoupling point is the contact between these phases. Wal-Mart is a case of a company that employs a push vs. a pull approach.
Make and distribute:
In this arrangement, the producer creates the product and distributes it to distributors, who oversee the goods' ongoing management in the market.
Reseller:
Resellers are businesses or individuals (merchants) that acquire products or services to resell them instead of consuming or utilizing them. This is often done for financial gain (but could be resold at a loss). Resellers are well-known for doing business on the internet through websites. One instance is the telecommunications sector, in which corporations purchase surplus transmission capacity or take the call from other providers and resell it to regional carriers.
Skunkworks project:
A skunkworks project is one that is created by a small, loosely organized group of individuals who study and develop a project with the primary goal of radical innovation. The terminology arose during World War II with Lockheed's Skunk Works project. However, since its inception with Skunk Works, the phrase has been used to refer to comparable high-priority research and development initiatives at other big companies that include a small team operating outside of their regular working environment and free of managerial restrictions. Typically, the phrase alludes to semi-secretive technological initiatives, such as Google X Lab.
Knowledge and time:
It performs qualitative and quantitative analysis to determine the effectiveness of management choices in the public and private sectors. Widely regarded as the world's most renowned management consulting firm. Descriptive knowledge, also called declarative knowledge or propositional knowledge, is a subset of information represented in declarative sentences or indicative propositions by definition. This differentiates specific knowledge from what is usually referred to as know-how or procedural knowledge, as well as knowledge of or acquaintance knowledge.
Take the wheel:
Historically, the fundamental principles for generating and extracting economic value were rigorous. Businesses attempted to implement the same business concepts more effectively than their rivals. New sources of sustained competitive advantage are often only accessible via business model reinvention driven by disruptive innovation rather than incremental change or continuous improvement.
Open-source:
Compared to more centralized development methods, such as those usually employed by commercial software firms, the open-source model is more decentralized. Scientists see the open-source approach as an example of collaborative openness. Peer production is a fundamental concept of open-source software development, with deliverables such as source code, blueprints, and documentation made freely accessible to the public. The open-source software movement started as a reaction to the constraints imposed by proprietary programming. Since then, its ideas have extended to other areas, resulting in what is known as open cooperation. Typically, money is generated via services that complement the product, such as advising and maintenance.
Product innovation:
Product innovation is the process of developing and introducing a new or better version of an existing product or service. This is a broader definition of innovation than the generally recognized definition, which includes creating new goods that are considered innovative in this context. For example, Apple launched a succession of successful new products and services in 2001?the iPod, the iTunes online music service, and the iPhone?which catapulted the firm to the top of its industry.
Solution provider:
A solution provider consolidates all goods and services in a particular domain into a single point of contact. As a result, the client is supplied with a unique know-how to improve efficiency and performance. As a Solution Provider, a business may avoid revenue loss by broadening the scope of the service it offers, which adds value to the product. Additionally, close client interaction enables a better understanding of the customer's habits and requirements, enhancing goods and services.
Supply chain:
A supply chain is a network of companies, people, activities, data, and resources that facilitate the movement of goods and services from supplier to consumer. The supply chain processes natural resources, raw materials, and components into a completed product supplied to the ultimate consumer. In addition, used goods may re-enter the distribution network at any point where residual value is recyclable in advanced supply chain systems. Thus, value chains are connected through supply chains.
Low touch:
Historically, developing a standard touch sales model for business sales required recruiting and training a Salesforce user who was tasked with the responsibility of generating quality leads, arranging face-to-face meetings, giving presentations, and eventually closing transactions. However, the idea of a low-touch sales strategy is not new; it dates all the way back to the 1980s.
Mass customization:
Mass customization is a strategy that entails using modular goods and manufacturing processes to allow efficient product individualization. Mass customization refers to producing customized output using flexible computer-aided manufacturing systems in marketing, manufacturing, contact centers, and management. Mass customization is the next frontier for manufacturing and service sectors alike. Beyond the physical product, mass customization is utilized by a diverse variety of software products and services with the goal of developing strong connections with customers via personalization and suggestion.
Recommended companies based on your search:

Renault SA is a France-based company primarily engaged in the manufacture of automobiles and the provision of ...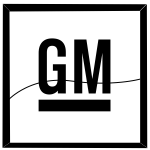 GM, is an American multinational corporation headquartered in Detroit, Michigan, that designs, manufactures, m...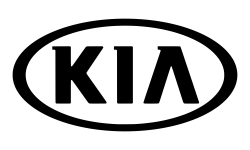 KIA MOTORS CORPORATION is a Korea-based company principally engaged in the automobile manufacturing. The compa...
You rock! Thank you for your interest.
Before starting the canvas download, we would like to ask you to pay with a tweet.
x
Before downloading the canvas, we would like to invite you to our newsletter, from time-to-time we will send you curated content about business strategy