This web app uses cookies to compile statistic information of our users visits. By continuing to browse the site you are agreeing to our use of cookies. If you wish you may change your preference or read about cookies
close
Why Kia Motors's Business Model is so successful?
Get all the answers
---
Kia Motors's Company Overview
---
KIA MOTORS CORPORATION is a Korea-based company principally engaged in the automobile manufacturing. The company's products include passenger vehicles, recreational vehicles (RVs), taxis, buses, and commercial vehicles. They also manufacture hybrid vehicles under the brand names of Cadenza, Forte, Forte Koup, Forte 5, K900, Optima, Optima Hybrid, Rio, Rio 5-door, Soul, Sedona, Sorento, Sportage, and others. The company distributes its products within domestic market and to overseas markets, such as North America, Europe, Asian countries, among others.
www.kia.com
Country: South Korea
Foundations date: 1944
Type: Public
Sector: Industrials
Categories: Automotive
---
Kia Motors's Customer Needs
---
Social impact:
Life changing:
Emotional: design/aesthetics, badge value, attractiveness, provides access, rewards me
Functional: saves time, connects, reduces effort, avoids hassles, quality, variety
---
Kia Motors's Related Competitors
---
---
Kia Motors's Business Operations
---
Add-on:
An additional item offered to a customer of a primary product or service is referred to as an add-on sale. Depending on the industry, add-on sales may generate substantial income and profits for a firm. For example, when a customer has decided to purchase the core product or service, the salesman at an automotive dealership will usually offer an add-on sale. The pattern is used in the price of new software programs based on access to new features, number of users, and so forth.
Affiliation:
Commissions are used in the affiliate revenue model example. Essentially, you resell goods from other merchants or businesses on your website or in your physical store. You are then compensated for referring new consumers to the company offering the goods or services. Affiliates often use a pay-per-sale or pay-per-display model. As a result, the business can access a more diversified prospective client base without extra active sales or marketing efforts. Affiliate marketing is a popular internet business strategy with significant potential for growth. When a client purchases via a referral link, the affiliate gets a portion of the transaction's cost.
Customer loyalty:
Customer loyalty is a very successful business strategy. It entails giving consumers value that extends beyond the product or service itself. It is often provided through incentive-based programs such as member discounts, coupons, birthday discounts, and points. Today, most businesses have some kind of incentive-based programs, such as American Airlines, which rewards customers with points for each trip they take with them.
Brands consortium:
A collection of brands that coexist under the auspices of a parent business. The businesses in this pattern develop, produce, and market equipment. Their strength is in copywriting. Occasionally used to refer to a short-term agreement in which many companies (from the same or other industrial sectors or countries) combine their financial and personnel resources to execute a significant project benefiting all group members.
Bundling:
Multiple products or services have been bundled together to enhance the value. Bundling is a marketing technique in which goods or services are bundled to be sold as a single entity. Bundling enables the purchasing of several goods and services from a single vendor. While the goods and services are often linked, they may also consist of different items that appeal to a particular market segment.
Cross-subsidiary:
When products and goods and products and services are integrated, they form a subsidiary side and a money side, maximizing the overall revenue impact. A subsidiary is a firm owned entirely or in part by another business, referred to as the parent company or holding company. A parent company with subsidiaries is a kind of conglomerate, a corporation that consists of several distinct companies; sometimes, the national or worldwide dispersion of the offices necessitates the establishment of subsidiaries.
Direct selling:
Direct selling refers to a situation in which a company's goods are immediately accessible from the manufacturer or service provider rather than via intermediate channels. The business avoids the retail margin and any extra expenses connected with the intermediaries in this manner. These savings may be passed on to the client, establishing a consistent sales experience. Furthermore, such intimate touch may help to strengthen client connections. Finally, direct selling benefits consumers by providing convenience and service, such as personal demonstrations and explanations of goods, home delivery, and substantial satisfaction guarantees.
Dynamic branding:
Dynamic branding is a technique for refreshing your identity without totally altering it. You can link to anything; you may modify the logo according to the seasons or for a particular event. It has been proven effective many times. However, it does not work for every business.
Licensing:
A formal agreement in which the owner of the copyright, know-how, patent, service mark, trademark, or other intellectual property grants a licensee the right to use, manufacture, and sell copies of the original. These agreements often restrict the licensee's scope or area of operation, define whether the license is exclusive or non-exclusive, and stipulate whether the licensee will pay royalties or another kind of compensation in return. While licensing agreements are often used to commercialize the technology, franchisees also utilize them to encourage the sale of products and services.
Make and distribute:
In this arrangement, the producer creates the product and distributes it to distributors, who oversee the goods' ongoing management in the market.
Rent instead of buy:
Services that do not need the product to be purchased but rather rent it for the economic benefit of requiring less money to access the commodity. When you rent, you assume less obligation since most of the burden is placed on the owner's shoulders. There is no debt; you are just responsible for the monthly rent. When renting, you have more flexibility by signing a six-month or one-year lease. This implies that you will be confined to that location for at least that period. When your lease term expires, you have the option of switching to another product or renewing your lease.
Sponsorship:
In most instances, support is not intended to be philanthropic; instead, it is a mutually beneficial commercial relationship. In the highly competitive sponsorship climate of sport, a business aligning its brand with a mark seeks a variety of economic, public relations, and product placement benefits. Sponsors also seek to establish public trust, acceptability, or alignment with the perceived image a sport has built or acquired by leveraging their connection with an athlete, team, league, or the sport itself.
Open-source:
Compared to more centralized development methods, such as those usually employed by commercial software firms, the open-source model is more decentralized. Scientists see the open-source approach as an example of collaborative openness. Peer production is a fundamental concept of open-source software development, with deliverables such as source code, blueprints, and documentation made freely accessible to the public. The open-source software movement started as a reaction to the constraints imposed by proprietary programming. Since then, its ideas have extended to other areas, resulting in what is known as open cooperation. Typically, money is generated via services that complement the product, such as advising and maintenance.
Supply chain:
A supply chain is a network of companies, people, activities, data, and resources that facilitate the movement of goods and services from supplier to consumer. The supply chain processes natural resources, raw materials, and components into a completed product supplied to the ultimate consumer. In addition, used goods may re-enter the distribution network at any point where residual value is recyclable in advanced supply chain systems. Thus, value chains are connected through supply chains.
Recommended companies based on your search: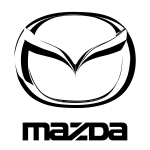 Mazda Motor Corporation is a Japan-based company engaged in the manufacture and distribution of automobiles an...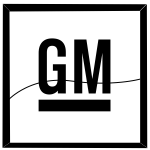 GM, is an American multinational corporation headquartered in Detroit, Michigan, that designs, manufactures, m...

Renault SA is a France-based company primarily engaged in the manufacture of automobiles and the provision of ...
You rock! Thank you for your interest.
Before starting the canvas download, we would like to ask you to pay with a tweet.
x
Before downloading the canvas, we would like to invite you to our newsletter, from time-to-time we will send you curated content about business strategy