This web app uses cookies to compile statistic information of our users visits. By continuing to browse the site you are agreeing to our use of cookies. If you wish you may change your preference or read about cookies
close
Why Mazda Motor's Business Model is so successful?
Get all the answers
---
Mazda Motor's Company Overview
---
Mazda Motor Corporation is a Japan-based company engaged in the manufacture and distribution of automobiles and automobile parts. The company is also engaged in the distribution of used automobiles and special purpose vehicles, the transportation of automobiles and parts, the manufacture and distribution of machine tools, as well as automobile delivery inspection and bodywork business, among others. As of March 31, 2014, the company had 59 subsidiaries and 15 associated companies.
www.Mazda.com
Country: Japan
Foundations date: 1920
Type: Public
Sector: Industrials
Categories: Automotive
---
Mazda Motor's Customer Needs
---
Social impact:
Life changing:
Emotional: design/aesthetics, badge value, attractiveness, provides access, rewards me
Functional: saves time, connects, reduces effort, avoids hassles, quality, variety
---
Mazda Motor's Related Competitors
---
---
Mazda Motor's Business Operations
---
Add-on:
An additional item offered to a customer of a primary product or service is referred to as an add-on sale. Depending on the industry, add-on sales may generate substantial income and profits for a firm. For example, when a customer has decided to purchase the core product or service, the salesman at an automotive dealership will usually offer an add-on sale. The pattern is used in the price of new software programs based on access to new features, number of users, and so forth.
Affiliation:
Commissions are used in the affiliate revenue model example. Essentially, you resell goods from other merchants or businesses on your website or in your physical store. You are then compensated for referring new consumers to the company offering the goods or services. Affiliates often use a pay-per-sale or pay-per-display model. As a result, the business can access a more diversified prospective client base without extra active sales or marketing efforts. Affiliate marketing is a popular internet business strategy with significant potential for growth. When a client purchases via a referral link, the affiliate gets a portion of the transaction's cost.
Customer loyalty:
Customer loyalty is a very successful business strategy. It entails giving consumers value that extends beyond the product or service itself. It is often provided through incentive-based programs such as member discounts, coupons, birthday discounts, and points. Today, most businesses have some kind of incentive-based programs, such as American Airlines, which rewards customers with points for each trip they take with them.
Bundling:
Multiple products or services have been bundled together to enhance the value. Bundling is a marketing technique in which goods or services are bundled to be sold as a single entity. Bundling enables the purchasing of several goods and services from a single vendor. While the goods and services are often linked, they may also consist of different items that appeal to a particular market segment.
Cross-subsidiary:
When products and goods and products and services are integrated, they form a subsidiary side and a money side, maximizing the overall revenue impact. A subsidiary is a firm owned entirely or in part by another business, referred to as the parent company or holding company. A parent company with subsidiaries is a kind of conglomerate, a corporation that consists of several distinct companies; sometimes, the national or worldwide dispersion of the offices necessitates the establishment of subsidiaries.
Direct selling:
Direct selling refers to a situation in which a company's goods are immediately accessible from the manufacturer or service provider rather than via intermediate channels. The business avoids the retail margin and any extra expenses connected with the intermediaries in this manner. These savings may be passed on to the client, establishing a consistent sales experience. Furthermore, such intimate touch may help to strengthen client connections. Finally, direct selling benefits consumers by providing convenience and service, such as personal demonstrations and explanations of goods, home delivery, and substantial satisfaction guarantees.
Licensing:
A formal agreement in which the owner of the copyright, know-how, patent, service mark, trademark, or other intellectual property grants a licensee the right to use, manufacture, and sell copies of the original. These agreements often restrict the licensee's scope or area of operation, define whether the license is exclusive or non-exclusive, and stipulate whether the licensee will pay royalties or another kind of compensation in return. While licensing agreements are often used to commercialize the technology, franchisees also utilize them to encourage the sale of products and services.
Make and distribute:
In this arrangement, the producer creates the product and distributes it to distributors, who oversee the goods' ongoing management in the market.
Sustainability-focused:
Companies that manufacture fast-moving consumer goods and services and are committed to sustainability do ecological impact assessments on their products and services. While research-based green marketing needs facts, green storytelling requires imagination and location. Employees responsible for the brand definition and green marketers collaborate with product and service designers, environmental groups, and government agencies.
Sponsorship:
In most instances, support is not intended to be philanthropic; instead, it is a mutually beneficial commercial relationship. In the highly competitive sponsorship climate of sport, a business aligning its brand with a mark seeks a variety of economic, public relations, and product placement benefits. Sponsors also seek to establish public trust, acceptability, or alignment with the perceived image a sport has built or acquired by leveraging their connection with an athlete, team, league, or the sport itself.
Product innovation:
Product innovation is the process of developing and introducing a new or better version of an existing product or service. This is a broader definition of innovation than the generally recognized definition, which includes creating new goods that are considered innovative in this context. For example, Apple launched a succession of successful new products and services in 2001?the iPod, the iTunes online music service, and the iPhone?which catapulted the firm to the top of its industry.
Solution provider:
A solution provider consolidates all goods and services in a particular domain into a single point of contact. As a result, the client is supplied with a unique know-how to improve efficiency and performance. As a Solution Provider, a business may avoid revenue loss by broadening the scope of the service it offers, which adds value to the product. Additionally, close client interaction enables a better understanding of the customer's habits and requirements, enhancing goods and services.
Supply chain:
A supply chain is a network of companies, people, activities, data, and resources that facilitate the movement of goods and services from supplier to consumer. The supply chain processes natural resources, raw materials, and components into a completed product supplied to the ultimate consumer. In addition, used goods may re-enter the distribution network at any point where residual value is recyclable in advanced supply chain systems. Thus, value chains are connected through supply chains.
Recommended companies based on your search:

Renault SA is a France-based company primarily engaged in the manufacture of automobiles and the provision of ...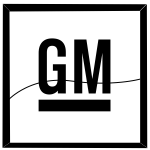 GM, is an American multinational corporation headquartered in Detroit, Michigan, that designs, manufactures, m...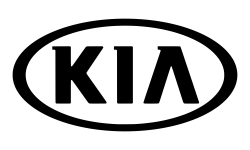 KIA MOTORS CORPORATION is a Korea-based company principally engaged in the automobile manufacturing. The compa...
You rock! Thank you for your interest.
Before starting the canvas download, we would like to ask you to pay with a tweet.
x
Before downloading the canvas, we would like to invite you to our newsletter, from time-to-time we will send you curated content about business strategy