This web app uses cookies to compile statistic information of our users visits. By continuing to browse the site you are agreeing to our use of cookies. If you wish you may change your preference or read about cookies
close
Why Shandong energy Group's Business Model is so successful?
Get all the answers
---
Shandong energy Group's Company Overview
---
Shandong Energy Group Company Ltd. operates as a holding company. The company, through its subsidiaries, produces coal as well as other traditional energy products including oil natural gas. Shandong Energy also develops alternative energy including wind, nuclear, solar, and biomass energy. Shandong Energy serves customers and clients in the energy industry worldwide.
http://www.kepco.co.jp/english/
Country: Shandong
Foundations date: 2011
Type: State-owned
Sector: Energy & Utilities
Categories: Energy
---
Shandong energy Group's Customer Needs
---
Social impact:
Life changing:
Emotional: provides access, badge value, reduces anxiety
Functional: integrates, connects, reduces risks, reduces effort, avoids hassles, quality
---
Shandong energy Group's Related Competitors
---
---
Shandong energy Group's Business Operations
---
Cross-subsidiary:
When products and goods and products and services are integrated, they form a subsidiary side and a money side, maximizing the overall revenue impact. A subsidiary is a firm owned entirely or in part by another business, referred to as the parent company or holding company. A parent company with subsidiaries is a kind of conglomerate, a corporation that consists of several distinct companies; sometimes, the national or worldwide dispersion of the offices necessitates the establishment of subsidiaries.
Direct selling:
Direct selling refers to a situation in which a company's goods are immediately accessible from the manufacturer or service provider rather than via intermediate channels. The business avoids the retail margin and any extra expenses connected with the intermediaries in this manner. These savings may be passed on to the client, establishing a consistent sales experience. Furthermore, such intimate touch may help to strengthen client connections. Finally, direct selling benefits consumers by providing convenience and service, such as personal demonstrations and explanations of goods, home delivery, and substantial satisfaction guarantees.
State-owned:
As rivals or subjects of study, Chinese businesses' emergence on the world stage necessitates or creates a new category of business models: state-owned enterprises. These enterprises typically do not exist for profit but rather to offer critical goods and services to society that cannot be supplied economically by established firms. This model is characterized by fixed pricing, monopoly access to consumers, an advantage in exploiting resources, minimal or no tax obligations, and recurring financial losses.
Performance-based contracting:
Performance-based contracting (PBC), sometimes referred to as performance-based logistics (PBL) or performance-based acquisition, is a method for achieving quantifiable supplier performance. A PBC strategy focuses on developing strategic performance measures and the direct correlation of contract payment to success against these criteria. Availability, dependability, maintainability, supportability, and total cost of ownership are all standard criteria. This is accomplished mainly via incentive-based, long-term contracts with precise and quantifiable operational performance targets set by the client and agreed upon by contractual parties.
Orchestrator:
Orchestrators are businesses that outsource a substantial portion of their operations and processes to third-party service providers or third-party vendors. The fundamental objective of this business strategy is to concentrate internal resources on core and essential functions while contracting out the remainder of the work to other businesses, thus reducing costs.
Dynamic pricing:
This pattern allows the business to adjust its rates in response to national or regional trends. Dynamic pricing is a pricing technique known as surge pricing, demand pricing, or time-based pricing. In which companies establish variable prices for their goods or services in response to changing market conditions. Companies may adjust their rates based on algorithms that consider rival pricing, supply and demand, and other market variables. Dynamic pricing is widely used in various sectors, including hospitality, travel, entertainment, retail, energy, and public transportation.
Energy:
Energy development is an area of study concerned with adequate primary and secondary energy sources to satisfy society's requirements. These activities include those that promote the development of conventional, alternative, and renewable energy sources and the recovery and recycling of energy that otherwise would have been squandered.
Knowledge and time:
It performs qualitative and quantitative analysis to determine the effectiveness of management choices in the public and private sectors. Widely regarded as the world's most renowned management consulting firm. Descriptive knowledge, also called declarative knowledge or propositional knowledge, is a subset of information represented in declarative sentences or indicative propositions by definition. This differentiates specific knowledge from what is usually referred to as know-how or procedural knowledge, as well as knowledge of or acquaintance knowledge.
Lock-in:
The lock-in strategy?in which a business locks in consumers by imposing a high barrier to transferring to a competitor?has acquired new traction with New Economy firms during the last decade.
Solution provider:
A solution provider consolidates all goods and services in a particular domain into a single point of contact. As a result, the client is supplied with a unique know-how to improve efficiency and performance. As a Solution Provider, a business may avoid revenue loss by broadening the scope of the service it offers, which adds value to the product. Additionally, close client interaction enables a better understanding of the customer's habits and requirements, enhancing goods and services.
Recommended companies based on your search:

DTE Energy Company (DTE Energy), incorporated on January 26, 1995, is an energy company. The company's Segment...

China Datang Corporation (CDT) is one of the five large-scale power generation enterprises in the People's Rep...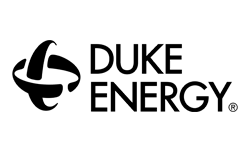 Duke Energy Corporation (Duke Energy), incorporated on may 3, 2005, is an energy company. The company operates...
You rock! Thank you for your interest.
Before starting the canvas download, we would like to ask you to pay with a tweet.
x
Before downloading the canvas, we would like to invite you to our newsletter, from time-to-time we will send you curated content about business strategy