This web app uses cookies to compile statistic information of our users visits. By continuing to browse the site you are agreeing to our use of cookies. If you wish you may change your preference or read about cookies
close
Why Duke energy's Business Model is so successful?
Get all the answers
---
Duke energy's Company Overview
---
Duke Energy Corporation (Duke Energy), incorporated on may 3, 2005, is an energy company. The company operates through three Segments: Electric Utilities and infrastructure; Gas Utilities and infrastructure, and commercial Renewables. The company operates in the United States through its direct and indirect subsidiaries. The company's subsidiaries include: Duke Energy Carolinas, LLC (Duke Energy Carolinas), Progress Energy, Inc. (Progress Energy), Duke Energy Progress, LLC (Duke Energy Progress), Duke Energy Florida, LLC (Duke Energy Florida), Duke Energy Ohio, Inc. (Duke Energy Ohio), Duke Energy Indiana, LLC (Duke Energy Indiana), and Piedmont Natural Gas Company, Inc. (Piedmont).
www.duke-energy.com
Country: north Carolina
Foundations date: 1904
Type: Public
Sector: Energy & Utilities
Categories: Energy
---
Duke energy's Customer Needs
---
Social impact:
Life changing:
Emotional: provides access, badge value, reduces anxiety
Functional: integrates, connects, reduces risks, reduces effort, reduces costs, avoids hassles, quality
---
Duke energy's Related Competitors
---
---
Duke energy's Business Operations
---
Cross-selling:
Cross-selling is a business strategy in which additional services or goods are offered to the primary offering to attract new consumers and retain existing ones. Numerous businesses are increasingly diversifying their product lines with items that have little resemblance to their primary offerings. Walmart is one such example; they used to offer everything but food. They want their stores to function as one-stop shops. Thus, companies mitigate their reliance on particular items and increase overall sustainability by providing other goods and services.
Customer loyalty:
Customer loyalty is a very successful business strategy. It entails giving consumers value that extends beyond the product or service itself. It is often provided through incentive-based programs such as member discounts, coupons, birthday discounts, and points. Today, most businesses have some kind of incentive-based programs, such as American Airlines, which rewards customers with points for each trip they take with them.
Auction:
An auction is a procedure in which prospective purchasers submit competing bids for assets or services. Providing a product or service for sale to the highest bidder is a standard business practice. Because they satisfy both businesses and customers, auction business models help to market sustainability. Companies gain because their product is accessible to a pre-existing market. Customers profit from the auction model since they have a say in the product's ultimate pricing.
Digital:
A digital strategy is a strategic management and a business reaction or solution to a digital issue, which is often best handled as part of a broader company plan. A digital strategy is frequently defined by the application of new technologies to existing business activities and a focus on enabling new digital skills for their company (such as those formed by the Information Age and frequently as a result of advances in digital technologies such as computers, data, telecommunication services, and the World wide web, to name a few).
Cross-subsidiary:
When products and goods and products and services are integrated, they form a subsidiary side and a money side, maximizing the overall revenue impact. A subsidiary is a firm owned entirely or in part by another business, referred to as the parent company or holding company. A parent company with subsidiaries is a kind of conglomerate, a corporation that consists of several distinct companies; sometimes, the national or worldwide dispersion of the offices necessitates the establishment of subsidiaries.
Digital transformation:
Digitalization is the systematic and accelerated transformation of company operations, processes, skills, and models to fully exploit the changes and possibilities brought about by digital technology and its effect on society. Digital transformation is a journey with many interconnected intermediate objectives, with the ultimate aim of continuous enhancement of processes, divisions, and the business ecosystem in a hyperconnected age. Therefore, establishing the appropriate bridges for the trip is critical to success.
Corporate innovation:
Innovation is the outcome of collaborative creativity in turning an idea into a feasible concept, accompanied by a collaborative effort to bring that concept to life as a product, service, or process improvement. The digital era has created an environment conducive to business model innovation since technology has transformed how businesses operate and provide services to consumers.
Direct selling:
Direct selling refers to a situation in which a company's goods are immediately accessible from the manufacturer or service provider rather than via intermediate channels. The business avoids the retail margin and any extra expenses connected with the intermediaries in this manner. These savings may be passed on to the client, establishing a consistent sales experience. Furthermore, such intimate touch may help to strengthen client connections. Finally, direct selling benefits consumers by providing convenience and service, such as personal demonstrations and explanations of goods, home delivery, and substantial satisfaction guarantees.
Integrator:
A systems integrator is an individual or business specializing in integrating component subsystems into a unified whole and ensuring that those subsystems work correctly together. A process is known as system integration. Gains in efficiency, economies of scope, and less reliance on suppliers result in cost reductions and may improve the stability of value generation.
Performance-based contracting:
Performance-based contracting (PBC), sometimes referred to as performance-based logistics (PBL) or performance-based acquisition, is a method for achieving quantifiable supplier performance. A PBC strategy focuses on developing strategic performance measures and the direct correlation of contract payment to success against these criteria. Availability, dependability, maintainability, supportability, and total cost of ownership are all standard criteria. This is accomplished mainly via incentive-based, long-term contracts with precise and quantifiable operational performance targets set by the client and agreed upon by contractual parties.
Trash to cash:
Trash to cash may be an extremely profitable business strategy. It entails collecting old goods and repurposing them or reselling them to other areas of the globe. It may be very lucrative for two reasons. The first reason is that most of these goods can be obtained for little or no money, dramatically boosting the profit margin. Furthermore, companies pay to have their garbage collected, which may be a lucrative revenue stream. It may be a double whammy for a business that is compensated to remove debris.
Dynamic pricing:
This pattern allows the business to adjust its rates in response to national or regional trends. Dynamic pricing is a pricing technique known as surge pricing, demand pricing, or time-based pricing. In which companies establish variable prices for their goods or services in response to changing market conditions. Companies may adjust their rates based on algorithms that consider rival pricing, supply and demand, and other market variables. Dynamic pricing is widely used in various sectors, including hospitality, travel, entertainment, retail, energy, and public transportation.
Make and distribute:
In this arrangement, the producer creates the product and distributes it to distributors, who oversee the goods' ongoing management in the market.
Reseller:
Resellers are businesses or individuals (merchants) that acquire products or services to resell them instead of consuming or utilizing them. This is often done for financial gain (but could be resold at a loss). Resellers are well-known for doing business on the internet through websites. One instance is the telecommunications sector, in which corporations purchase surplus transmission capacity or take the call from other providers and resell it to regional carriers.
Technology trends:
New technologies that are now being created or produced in the next five to ten years will significantly change the economic and social landscape. These include but are not limited to information technology, wireless data transmission, human-machine connection, on-demand printing, biotechnology, and sophisticated robotics.
Energy:
Energy development is an area of study concerned with adequate primary and secondary energy sources to satisfy society's requirements. These activities include those that promote the development of conventional, alternative, and renewable energy sources and the recovery and recycling of energy that otherwise would have been squandered.
Enterprise unbundled:
Unbundling is a business practice that recognizes that a company may have three primary focuses: client connections, product innovation, and infrastructure. Moreover, three of these elements may coexist in big businesses, creating a complex model that needs significant resources to operate effectively. Thus, unbundling is a crucial idea for any enterprise's future success. Additionally referred to as deconstruction or disaggregation, this benign word refers to a dominating force that propels digital change into the heart of whole sectors.
Pay as you go:
Pay as you go (PAYG) business models charge based on actual consumption or use of a product or service. Specific mobile phone contracts work on this principle, in which the user may purchase a phone card that provides credit. However, each call is billed separately, and the credit balance is depleted as the minutes are used (in contrast to subscription models where you pay a monthly fee for calls). Pay as you go is another term for pay & go, pay per use, pay per use, or pay-as-you-go.
Solution provider:
A solution provider consolidates all goods and services in a particular domain into a single point of contact. As a result, the client is supplied with a unique know-how to improve efficiency and performance. As a Solution Provider, a business may avoid revenue loss by broadening the scope of the service it offers, which adds value to the product. Additionally, close client interaction enables a better understanding of the customer's habits and requirements, enhancing goods and services.
Supply chain:
A supply chain is a network of companies, people, activities, data, and resources that facilitate the movement of goods and services from supplier to consumer. The supply chain processes natural resources, raw materials, and components into a completed product supplied to the ultimate consumer. In addition, used goods may re-enter the distribution network at any point where residual value is recyclable in advanced supply chain systems. Thus, value chains are connected through supply chains.
Recommended companies based on your search:

IBERDROLA, S.A. is engaged in carrying out electricity and gas activities in Spain and abroad. The company's S...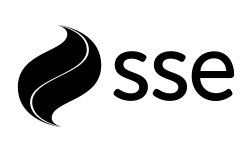 SSE plc. is engaged in producing, distributing and supplying electricity and gas, as well as other energy-rela...

Exelon Corporation, incorporated on February 4, 1999, is a utility services holding company. The company, thro...
You rock! Thank you for your interest.
Before starting the canvas download, we would like to ask you to pay with a tweet.
x
Before downloading the canvas, we would like to invite you to our newsletter, from time-to-time we will send you curated content about business strategy