This web app uses cookies to compile statistic information of our users visits. By continuing to browse the site you are agreeing to our use of cookies. If you wish you may change your preference or read about cookies
close
Why Shenhua Group's Business Model is so successful?
Get all the answers
---
Shenhua Group's Company Overview
---
Shenhua Group Corporation Limited is a leading State-owned mining and energy company in the People's Republic of China (PRC). Shenhua Group was founded in October 1995 under the auspices of the State Council of the People's Republic of China. Shenhua Group Corporation Limited operates as a coal company. The company mines, processes, and trades bituminous coal, anthracite, lignite, coking coal, and other coal products. Shenhua Group also conducts electricity generation, railway transport, port, shipping, coal chemicals, and other related businesses.
http://www.shenhuagroup.com.cn/
Country: Beijing
Foundations date: 1995
Type: State-owned
Sector: Industrials
Categories: Mining
---
Shenhua Group's Customer Needs
---
Social impact:
Life changing:
Emotional: provides access, badge value
Functional: reduces effort, reduces risk, reduces cost, saves time, avoids hassles, organizes, integrates, quality, variety
---
Shenhua Group's Related Competitors
---
---
Shenhua Group's Business Operations
---
Decomposition:
Simplifying many product kinds inside a product group or set of goods. A technique for doing business analysis in which a complex business process is dissected to reveal its constituent parts. Functional decomposition is a technique that may be used to contribute to an understanding and management of large and complicated processes and assist in issue solving. Additionally, functional decomposition is utilized in computer engineering to aid in the creation of software.
Cross-subsidiary:
When products and goods and products and services are integrated, they form a subsidiary side and a money side, maximizing the overall revenue impact. A subsidiary is a firm owned entirely or in part by another business, referred to as the parent company or holding company. A parent company with subsidiaries is a kind of conglomerate, a corporation that consists of several distinct companies; sometimes, the national or worldwide dispersion of the offices necessitates the establishment of subsidiaries.
Integrator:
A systems integrator is an individual or business specializing in integrating component subsystems into a unified whole and ensuring that those subsystems work correctly together. A process is known as system integration. Gains in efficiency, economies of scope, and less reliance on suppliers result in cost reductions and may improve the stability of value generation.
State-owned:
As rivals or subjects of study, Chinese businesses' emergence on the world stage necessitates or creates a new category of business models: state-owned enterprises. These enterprises typically do not exist for profit but rather to offer critical goods and services to society that cannot be supplied economically by established firms. This model is characterized by fixed pricing, monopoly access to consumers, an advantage in exploiting resources, minimal or no tax obligations, and recurring financial losses.
Performance-based contracting:
Performance-based contracting (PBC), sometimes referred to as performance-based logistics (PBL) or performance-based acquisition, is a method for achieving quantifiable supplier performance. A PBC strategy focuses on developing strategic performance measures and the direct correlation of contract payment to success against these criteria. Availability, dependability, maintainability, supportability, and total cost of ownership are all standard criteria. This is accomplished mainly via incentive-based, long-term contracts with precise and quantifiable operational performance targets set by the client and agreed upon by contractual parties.
Guaranteed availability:
Guaranteed availability is a property of a business system that attempts to maintain an agreed-upon level of operational performance, often uptime, for a longer time than is typical. The idea is often linked with terms such as high availability and catastrophe recovery.
From push to pull:
In business, a push-pull system refers to the flow of a product or information between two parties. Customers pull the products or information they need on markets, while offerers or suppliers push them toward them. In logistics and supply chains, stages often operate in both push and pull modes. For example, push production is forecasted demand, while pull production is actual or consumer demand. The push-pull border or decoupling point is the contact between these phases. Wal-Mart is a case of a company that employs a push vs. a pull approach.
Reverse auction:
A reverse auction is a kind of auction in which the bidder and seller take on the roles of each other. In a conventional auction (also referred to as a forward auction), bidders compete for products or services by submitting rising bids. In a reverse auction, vendors fight for the buyer's business, and prices usually fall as sellers underbid one another. A reverse auction is comparable to a unique bid auction. The fundamental concept is the same; nevertheless, a bid auction adheres more closely to the conventional auction structure. For example, each offer is kept private, and only one clear winner is determined after the auction concludes.
Dynamic pricing:
This pattern allows the business to adjust its rates in response to national or regional trends. Dynamic pricing is a pricing technique known as surge pricing, demand pricing, or time-based pricing. In which companies establish variable prices for their goods or services in response to changing market conditions. Companies may adjust their rates based on algorithms that consider rival pricing, supply and demand, and other market variables. Dynamic pricing is widely used in various sectors, including hospitality, travel, entertainment, retail, energy, and public transportation.
Make and distribute:
In this arrangement, the producer creates the product and distributes it to distributors, who oversee the goods' ongoing management in the market.
Energy:
Energy development is an area of study concerned with adequate primary and secondary energy sources to satisfy society's requirements. These activities include those that promote the development of conventional, alternative, and renewable energy sources and the recovery and recycling of energy that otherwise would have been squandered.
Lock-in:
The lock-in strategy?in which a business locks in consumers by imposing a high barrier to transferring to a competitor?has acquired new traction with New Economy firms during the last decade.
Solution provider:
A solution provider consolidates all goods and services in a particular domain into a single point of contact. As a result, the client is supplied with a unique know-how to improve efficiency and performance. As a Solution Provider, a business may avoid revenue loss by broadening the scope of the service it offers, which adds value to the product. Additionally, close client interaction enables a better understanding of the customer's habits and requirements, enhancing goods and services.
Supply chain:
A supply chain is a network of companies, people, activities, data, and resources that facilitate the movement of goods and services from supplier to consumer. The supply chain processes natural resources, raw materials, and components into a completed product supplied to the ultimate consumer. In addition, used goods may re-enter the distribution network at any point where residual value is recyclable in advanced supply chain systems. Thus, value chains are connected through supply chains.
Low touch:
Historically, developing a standard touch sales model for business sales required recruiting and training a Salesforce user who was tasked with the responsibility of generating quality leads, arranging face-to-face meetings, giving presentations, and eventually closing transactions. However, the idea of a low-touch sales strategy is not new; it dates all the way back to the 1980s.
Recommended companies based on your search: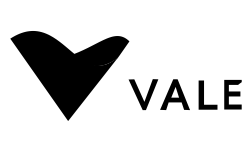 Vale S.A. is a global producer of iron ore and iron ore pellets, key raw materials for steelmaking, and produc...
Shaanxi Coal and Chemical Industry Group Co., Ltd. is a large-size group company in the energy and chemical in...
You rock! Thank you for your interest.
Before starting the canvas download, we would like to ask you to pay with a tweet.
x
Before downloading the canvas, we would like to invite you to our newsletter, from time-to-time we will send you curated content about business strategy