This web app uses cookies to compile statistic information of our users visits. By continuing to browse the site you are agreeing to our use of cookies. If you wish you may change your preference or read about cookies
close
Why Showpad's Business Model is so successful?
Get all the answers
---
Showpad's Company Overview
---
Showpad is a mobile sales acceleration platform that increases the productivity of sales while providing marketing with relevant data on sales interactions.
https://www.showpad.com
---
Showpad's Customer Needs
---
Social impact:
Life changing: motivation
Emotional: badge value, provides access, attractiveness, reduces anxiety, design/aesthetics
Functional: reduces effort, avoids hassles, connects, simplifies, integrates, integrates, organizes, saves time, sensory appeal
---
Showpad's Related Competitors
---
---
Showpad's Business Operations
---
Add-on:
An additional item offered to a customer of a primary product or service is referred to as an add-on sale. Depending on the industry, add-on sales may generate substantial income and profits for a firm. For example, when a customer has decided to purchase the core product or service, the salesman at an automotive dealership will usually offer an add-on sale. The pattern is used in the price of new software programs based on access to new features, number of users, and so forth.
Benchmarking services:
Benchmarking is a technique for evaluating performance and gaining insights via data analytics. It may be used to conduct internal research on your firm or compare it to other businesses to enhance business processes and performance indicators following best practices. Typically, three dimensions are measured: quality, time, and cost. In this manner, they may ascertain the targets' performance and, more significantly, the business processes that contribute to these companies' success. The digital transformation era has spawned a slew of data analysis-focused software businesses.
Aikido:
The aikido business model is often characterized as using a competitor's strength to get an edge over them. This is accomplished through finding weaknesses in a competitor's strategic position. In addition, it adds to marketing sustainability by exposing rivals' flaws, finding internal and external areas for development, and attracting consumers via specific product offers that deviate from the norm.
Bundling:
Multiple products or services have been bundled together to enhance the value. Bundling is a marketing technique in which goods or services are bundled to be sold as a single entity. Bundling enables the purchasing of several goods and services from a single vendor. While the goods and services are often linked, they may also consist of different items that appeal to a particular market segment.
Codifying a distinctive service capability:
Since their inception, information technology systems have aided in automating corporate operations, increasing productivity, and maximizing efficiency. Now, businesses can take their perfected processes, standardize them, and sell them to other parties. In today's corporate environment, innovation is critical for survival.
On-demand economy:
The on-demand economy is described as economic activity generated by digital marketplaces that meet customer demand for products and services via quick access and accessible supply. The supply chain is managed via a highly efficient, intuitive digital mesh built on top of current infrastructure networks. The on-demand economy is transforming commercial behavior in cities worldwide. The number of businesses, the categories covered, and the industry's growth rate are all increasing. Businesses in this new economy are the culmination of years of technological progress and customer behavior change.
Trialware:
Trialware is software that has an expiration date. The user may use the software fully featured until the trial time expires. At this point, it reverts to a limited functionality (freemium, nagware, or crippleware) or non-functional mode until the user pays the licensing price and gets a registration code to unlock the program. Trialware has established itself as the industry standard for an online software as a Service (SaaS).
Infrastructure as a Service (IaaS):
Infrastructure as a Service (IaaS) is a subset of cloud computing that offers on-demand access to shared computing resources and data to PCs and other devices. It is a paradigm for ubiquitous, on-demand access to a pool of customizable computing resources (e.g., computer networks, servers, storage, applications, and services) that can be quickly provided and released with little administrative effort.
Software as a Service (SaaS):
Software as a Service (SaaS) is a paradigm for licensing and delivering subscription-based and centrally hosted software. Occasionally, the term on-demand software is used. SaaS is usually accessible through a web browser via a thin client. SaaS has established itself as the de facto delivery mechanism for a large number of commercial apps. SaaS has been integrated into virtually every major enterprise Software company's strategy.
Technology trends:
New technologies that are now being created or produced in the next five to ten years will significantly change the economic and social landscape. These include but are not limited to information technology, wireless data transmission, human-machine connection, on-demand printing, biotechnology, and sophisticated robotics.
Disruptive trends:
A disruptive technology supplants an existing technology and fundamentally alters an industry or a game-changing innovation that establishes an altogether new industry. Disruptive innovation is defined as an invention that shows a new market and value network and ultimately disrupts an established market and value network, replacing incumbent market-leading companies, products, and alliances.
Experience:
Disrupts by offering a better understanding that customers are willing to pay for. Experience companies that have progressed may begin charging for the value of the transformation that an experience provides. An experienced company charges for the feelings consumers get as a result of their interaction with it.
Flat rate:
This model is used to describe a pricing system that charges a single flat price for service regardless of its actual use or duration. A company may establish a responsible position in a market if customers get excellent pricing before performing the service. The consumer benefits from a straightforward cost structure, while the business benefits from a predictable income stream.
Subscription:
Subscription business models are built on the concept of providing a product or service in exchange for recurring subscription income on a monthly or annual basis. As a result, they place a higher premium on client retention than on customer acquisition. Subscription business models, in essence, concentrate on revenue generation in such a manner that a single client makes repeated payments for extended access to a product or service. Cable television, internet providers, software suppliers, websites (e.g., blogs), business solutions providers, and financial services companies utilize this approach, as do conventional newspapers, periodicals, and academic publications.
Take the wheel:
Historically, the fundamental principles for generating and extracting economic value were rigorous. Businesses attempted to implement the same business concepts more effectively than their rivals. New sources of sustained competitive advantage are often only accessible via business model reinvention driven by disruptive innovation rather than incremental change or continuous improvement.
Mass customization:
Mass customization is a strategy that entails using modular goods and manufacturing processes to allow efficient product individualization. Mass customization refers to producing customized output using flexible computer-aided manufacturing systems in marketing, manufacturing, contact centers, and management. Mass customization is the next frontier for manufacturing and service sectors alike. Beyond the physical product, mass customization is utilized by a diverse variety of software products and services with the goal of developing strong connections with customers via personalization and suggestion.
Recommended companies based on your search:

Shopify provides the leading cloud-based, multi-channel commerce platform designed for small and medium-sized ...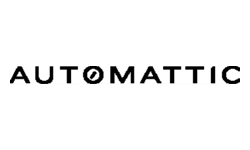 Automattic, Inc. is a web development corporation founded in August 2005. It is most notable for WordPress.com...

Improbable's mission is to make new realities possible. These realities will enrich the human experience, un...
You rock! Thank you for your interest.
Before starting the canvas download, we would like to ask you to pay with a tweet.
x
Before downloading the canvas, we would like to invite you to our newsletter, from time-to-time we will send you curated content about business strategy