This web app uses cookies to compile statistic information of our users visits. By continuing to browse the site you are agreeing to our use of cookies. If you wish you may change your preference or read about cookies
close
Why State Grid Corporation of China's Business Model is so successful?
Get all the answers
---
State Grid Corporation of China's Company Overview
---
State Grid Corporation of China is the largest electric utility company in the world. It is State-owned and transmits and distributes power in China and overseas markets. The power distributor is headquartered in Xicheng District, Beijing and manages distribution from four regional subsidiaries. SGCC was established as a State-owned enterprise on December 29, 2002. The company's core businesses are the construction and operation of power network that covers 26 provinces, autonomous regions, and municipalities.
http://www.sgcc.com.cn/
Country: Beijing
Foundations date: 2002
Type: State-owned
Sector: Energy & Utilities
Categories: Energy
---
State Grid Corporation of China's Customer Needs
---
Social impact:
Life changing:
Emotional: provides access, badge value, reduces anxiety
Functional: integrates, connects, reduces risks, reduces effort, avoids hassles, quality
---
State Grid Corporation of China's Related Competitors
---
---
State Grid Corporation of China's Business Operations
---
Cross-subsidiary:
When products and goods and products and services are integrated, they form a subsidiary side and a money side, maximizing the overall revenue impact. A subsidiary is a firm owned entirely or in part by another business, referred to as the parent company or holding company. A parent company with subsidiaries is a kind of conglomerate, a corporation that consists of several distinct companies; sometimes, the national or worldwide dispersion of the offices necessitates the establishment of subsidiaries.
Direct selling:
Direct selling refers to a situation in which a company's goods are immediately accessible from the manufacturer or service provider rather than via intermediate channels. The business avoids the retail margin and any extra expenses connected with the intermediaries in this manner. These savings may be passed on to the client, establishing a consistent sales experience. Furthermore, such intimate touch may help to strengthen client connections. Finally, direct selling benefits consumers by providing convenience and service, such as personal demonstrations and explanations of goods, home delivery, and substantial satisfaction guarantees.
Integrator:
A systems integrator is an individual or business specializing in integrating component subsystems into a unified whole and ensuring that those subsystems work correctly together. A process is known as system integration. Gains in efficiency, economies of scope, and less reliance on suppliers result in cost reductions and may improve the stability of value generation.
State-owned:
As rivals or subjects of study, Chinese businesses' emergence on the world stage necessitates or creates a new category of business models: state-owned enterprises. These enterprises typically do not exist for profit but rather to offer critical goods and services to society that cannot be supplied economically by established firms. This model is characterized by fixed pricing, monopoly access to consumers, an advantage in exploiting resources, minimal or no tax obligations, and recurring financial losses.
No frills:
A no frills service or product has been stripped of non-essential elements to keep the price low. Initially, the word frills referred to a kind of cloth embellishment. Something provided free of charge to clients may be a frill - for example, complimentary beverages on airline flights or a radio fitted in a rental vehicle. No-frills companies rely on the premise that by eliminating opulent extras, consumers may benefit from reduced costs. Budget airlines, supermarkets, holidays, and pre-owned cars are examples of everyday goods and services with no-frills branding.
Energy:
Energy development is an area of study concerned with adequate primary and secondary energy sources to satisfy society's requirements. These activities include those that promote the development of conventional, alternative, and renewable energy sources and the recovery and recycling of energy that otherwise would have been squandered.
Pay as you go:
Pay as you go (PAYG) business models charge based on actual consumption or use of a product or service. Specific mobile phone contracts work on this principle, in which the user may purchase a phone card that provides credit. However, each call is billed separately, and the credit balance is depleted as the minutes are used (in contrast to subscription models where you pay a monthly fee for calls). Pay as you go is another term for pay & go, pay per use, pay per use, or pay-as-you-go.
Recommended companies based on your search:

IBERDROLA, S.A. is engaged in carrying out electricity and gas activities in Spain and abroad. The company's S...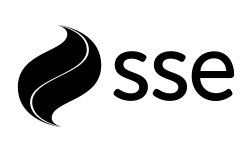 SSE plc. is engaged in producing, distributing and supplying electricity and gas, as well as other energy-rela...

RWE AG is a holding company. The company is a supplier of electricity and natural gas in Europe. The company i...
You rock! Thank you for your interest.
Before starting the canvas download, we would like to ask you to pay with a tweet.
x
Before downloading the canvas, we would like to invite you to our newsletter, from time-to-time we will send you curated content about business strategy