This web app uses cookies to compile statistic information of our users visits. By continuing to browse the site you are agreeing to our use of cookies. If you wish you may change your preference or read about cookies
close
Why Streetscooter's Business Model is so successful?
Get all the answers
---
Streetscooter's Company Overview
---
StreetScooter was founded in 2010 in the context of the RWTH Aachen from the idea to make electric mobility already from small quantities economically attractive - and thus to reconcile economy and ecology. At the Aachen site, electric vehicles are designed for short-range use and produces.
http://www.streetscooter.eu/
Country: Germany
Foundations date: 2010
Type: Subsidiary
Sector: Industrials
Categories: Automotive
---
Streetscooter's Customer Needs
---
Social impact:
Life changing:
Emotional: design/aesthetics, badge value, provides access, rewards me
Functional: reduces cost, integrates, simplifies, saves time, connects, reduces effort, avoids hassles
---
Streetscooter's Related Competitors
---
---
Streetscooter's Business Operations
---
Direct selling:
Direct selling refers to a situation in which a company's goods are immediately accessible from the manufacturer or service provider rather than via intermediate channels. The business avoids the retail margin and any extra expenses connected with the intermediaries in this manner. These savings may be passed on to the client, establishing a consistent sales experience. Furthermore, such intimate touch may help to strengthen client connections. Finally, direct selling benefits consumers by providing convenience and service, such as personal demonstrations and explanations of goods, home delivery, and substantial satisfaction guarantees.
Localized low cost:
In general, this business model is appropriate for standardized goods and services with minimal requirements and low consumer expectations that may be manufactured locally and branded worldwide. However, this company concept will succeed only if the following two criteria are satisfied. The first is contingent upon a sizable market presence in mature markets' urban regions. This circumstance enables businesses to capitalize on their established brand value in developing areas. The second criterion is that the product or service generates revenue or is self-sustaining. This circumstance creates the possibility of reduced earnings in developing economies.
Low-budget innovation:
Fast-moving consumer goods businesses produce co-created items with early adopters through sample testing based on user observation and involvement. As a result, fast-moving consumer goods businesses may obtain a greater new product success rate while incurring fewer development expenses via a low-budget innovation business strategy. That is referred to as low-budget innovation.
No frills:
A no frills service or product has been stripped of non-essential elements to keep the price low. Initially, the word frills referred to a kind of cloth embellishment. Something provided free of charge to clients may be a frill - for example, complimentary beverages on airline flights or a radio fitted in a rental vehicle. No-frills companies rely on the premise that by eliminating opulent extras, consumers may benefit from reduced costs. Budget airlines, supermarkets, holidays, and pre-owned cars are examples of everyday goods and services with no-frills branding.
Sustainability-focused:
Companies that manufacture fast-moving consumer goods and services and are committed to sustainability do ecological impact assessments on their products and services. While research-based green marketing needs facts, green storytelling requires imagination and location. Employees responsible for the brand definition and green marketers collaborate with product and service designers, environmental groups, and government agencies.
Recommended companies based on your search:

To create ideal prerequisites for the use and promotion of innovative mobility services, the BMW Group founded...

The Volkswagen Group with its headquarters in Wolfsburg, Germany is one of the world's leading manufacturers...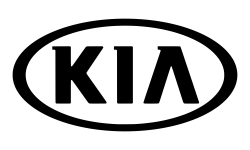 KIA MOTORS CORPORATION is a Korea-based company principally engaged in the automobile manufacturing. The compa...
You rock! Thank you for your interest.
Before starting the canvas download, we would like to ask you to pay with a tweet.
x
Before downloading the canvas, we would like to invite you to our newsletter, from time-to-time we will send you curated content about business strategy