This web app uses cookies to compile statistic information of our users visits. By continuing to browse the site you are agreeing to our use of cookies. If you wish you may change your preference or read about cookies
close
Why Telecom Italia's Business Model is so successful?
Get all the answers
---
Telecom Italia's Company Overview
---
Telecom Italia S.p.A. (Telecom Italia), incorporated on March 22, 1905, operates fixed voice and data infrastructure in Italy, and provides mobile network platforms. The Company focuses on various areas of digital services, including Enriched Communication, Trusted Digital Life, Business Life, Indoor Life, Mobile Open Life and Digital Entertainment. The Company's segments include Consumer, Business, National Wholesale and Other. The Company is engaged in developing various projects in areas, including Smart Green, Social Reading, Solutions for good schooling, Digital tourism 2.0, Smart Home, FriendTV and Big Data. Smart Green is the assessment of projects connected with the environment and potential partnerships with the local government offices for the monitoring of air in public offices and urban areas, using networks of sensors connected to the Company's Cloud.
www.telecomitalia.com
---
Telecom Italia's Customer Needs
---
Social impact:
Life changing: affiliation/belonging
Emotional: badge value, design/aesthetics, fun/entertainment, attractiveness, provides access
Functional: integrates, connects, simplifies, avoids hassles, informs, quality, variety
---
Telecom Italia's Related Competitors
---
---
Telecom Italia's Business Operations
---
Add-on:
An additional item offered to a customer of a primary product or service is referred to as an add-on sale. Depending on the industry, add-on sales may generate substantial income and profits for a firm. For example, when a customer has decided to purchase the core product or service, the salesman at an automotive dealership will usually offer an add-on sale. The pattern is used in the price of new software programs based on access to new features, number of users, and so forth.
Cross-selling:
Cross-selling is a business strategy in which additional services or goods are offered to the primary offering to attract new consumers and retain existing ones. Numerous businesses are increasingly diversifying their product lines with items that have little resemblance to their primary offerings. Walmart is one such example; they used to offer everything but food. They want their stores to function as one-stop shops. Thus, companies mitigate their reliance on particular items and increase overall sustainability by providing other goods and services.
Archetypes of business model design:
The business model archetypes include many business personalities and more than one business model linked to various goods or services. There is a common foundation behind the scenes of each unit, but from a management standpoint, each group may operate independently.
Customer loyalty:
Customer loyalty is a very successful business strategy. It entails giving consumers value that extends beyond the product or service itself. It is often provided through incentive-based programs such as member discounts, coupons, birthday discounts, and points. Today, most businesses have some kind of incentive-based programs, such as American Airlines, which rewards customers with points for each trip they take with them.
Customer data:
It primarily offers free services to users, stores their personal information, and acts as a platform for users to interact with one another. Additional value is generated by gathering and processing consumer data in advantageous ways for internal use or transfer to interested third parties. Revenue is produced by either directly selling the data to outsiders or by leveraging it for internal reasons, such as increasing the efficacy of advertising. Thus, innovative, sustainable Big Data business models are as prevalent and desired as they are elusive (i.e., data is the new oil).
Decomposition:
Simplifying many product kinds inside a product group or set of goods. A technique for doing business analysis in which a complex business process is dissected to reveal its constituent parts. Functional decomposition is a technique that may be used to contribute to an understanding and management of large and complicated processes and assist in issue solving. Additionally, functional decomposition is utilized in computer engineering to aid in the creation of software.
Access over ownership:
The accessibility over ownership model is a business concept that allows consumers to utilize a product without owning it. Everything serves a purpose. As a result, consumers all across the Western world are demanding more value from their goods and services, and they are rethinking their relationship with stuff.' Furthermore, with thriving online communities embracing the idea of access above ownership, the internet is developing as a robust platform for sharing models to expand and prosper.
Brands consortium:
A collection of brands that coexist under the auspices of a parent business. The businesses in this pattern develop, produce, and market equipment. Their strength is in copywriting. Occasionally used to refer to a short-term agreement in which many companies (from the same or other industrial sectors or countries) combine their financial and personnel resources to execute a significant project benefiting all group members.
Demarketing:
Excluding current clients that are unprofitable or who do not adhere to company principles. Efforts directed towards reducing (not eliminating) demand for a product that (1) a company cannot provide in sufficient quantities or (2) a firm does not want to sell in a particular area due to prohibitively expensive distribution or marketing expenses. Increased pricing, less promotion, and product redesign are all common demarketing tactics.
Bundling:
Multiple products or services have been bundled together to enhance the value. Bundling is a marketing technique in which goods or services are bundled to be sold as a single entity. Bundling enables the purchasing of several goods and services from a single vendor. While the goods and services are often linked, they may also consist of different items that appeal to a particular market segment.
Digital transformation:
Digitalization is the systematic and accelerated transformation of company operations, processes, skills, and models to fully exploit the changes and possibilities brought about by digital technology and its effect on society. Digital transformation is a journey with many interconnected intermediate objectives, with the ultimate aim of continuous enhancement of processes, divisions, and the business ecosystem in a hyperconnected age. Therefore, establishing the appropriate bridges for the trip is critical to success.
Discount club:
The discount club concept is built on perpetual high-discount deals utilized as a continual marketing plan or a brief period (usually one day). This might be seen as a reduction in the face value of an invoice prepared in advance of its payments in the medium or long term.
Combining data within and across industries:
How can data from other sources be integrated to generate additional value? The science of big data, combined with emerging IT standards that enable improved data integration, enables new information coordination across businesses or sectors. As a result, intelligent executives across industries will see big data for what it is: a revolution in management. However, as with any other significant organizational transformation, the difficulties associated with becoming a big data-enabled company may be tremendous and require hands-on?or, in some instances, hands-off?leadership.
Direct selling:
Direct selling refers to a situation in which a company's goods are immediately accessible from the manufacturer or service provider rather than via intermediate channels. The business avoids the retail margin and any extra expenses connected with the intermediaries in this manner. These savings may be passed on to the client, establishing a consistent sales experience. Furthermore, such intimate touch may help to strengthen client connections. Finally, direct selling benefits consumers by providing convenience and service, such as personal demonstrations and explanations of goods, home delivery, and substantial satisfaction guarantees.
Make more of It:
The business invests time and money in developing in-house expertise and development that may be used both internally and outside to sell goods or services to clients or third parties. AWS was created to meet Amazon's cloud computing requirements. They quickly discovered that they could offer their services to end-users. At the moment, AWS accounts for about 11% of Amazon's overall income.
On-demand economy:
The on-demand economy is described as economic activity generated by digital marketplaces that meet customer demand for products and services via quick access and accessible supply. The supply chain is managed via a highly efficient, intuitive digital mesh built on top of current infrastructure networks. The on-demand economy is transforming commercial behavior in cities worldwide. The number of businesses, the categories covered, and the industry's growth rate are all increasing. Businesses in this new economy are the culmination of years of technological progress and customer behavior change.
Regular replacement:
It includes items that must be replaced on a regular basis; the user cannot reuse them. Consumables are products utilized by people and companies and must be returned regularly due to wear and tear or depletion. Additionally, they may be described as components of a final product consumed or irreversibly changed throughout the production process, including semiconductor wafers and basic chemicals.
Performance-based contracting:
Performance-based contracting (PBC), sometimes referred to as performance-based logistics (PBL) or performance-based acquisition, is a method for achieving quantifiable supplier performance. A PBC strategy focuses on developing strategic performance measures and the direct correlation of contract payment to success against these criteria. Availability, dependability, maintainability, supportability, and total cost of ownership are all standard criteria. This is accomplished mainly via incentive-based, long-term contracts with precise and quantifiable operational performance targets set by the client and agreed upon by contractual parties.
Mobile first behavior:
It is intended to mean that as a company thinks about its website or its other digital means of communications, it should be thinking critically about the mobile experience and how customers and employees will interact with it from their many devices. The term is "mobile first," and it is intended to mean that as a company thinks about its website or its other digital means of communications, it should be thinking critically about the mobile experience and how customers and employees will interact with it from their many devices.
Long tail:
The long tail is a strategy that allows businesses to realize significant profit out of selling low volumes of hard-to-find items to many customers instead of only selling large volumes of a reduced number of popular items. The term was coined in 2004 by Chris Anderson, who argued that products in low demand or with low sales volume can collectively make up market share that rivals or exceeds the relatively few current bestsellers and blockbusters but only if the store or distribution channel is large enough.
Orchestrator:
Orchestrators are businesses that outsource a substantial portion of their operations and processes to third-party service providers or third-party vendors. The fundamental objective of this business strategy is to concentrate internal resources on core and essential functions while contracting out the remainder of the work to other businesses, thus reducing costs.
Open business:
Businesses use the open business approach to incorporate goods and services ecosystems from third parties that operate inside the same market framework. Collaboration between companies has the potential to increase the value delivered to the end customer or user. Software developers and platform integrators often use this business model.
Revenue sharing:
Revenue sharing occurs in various forms, but each iteration includes the sharing of operational gains or losses amongst connected financial players. Occasionally, revenue sharing is utilized as an incentive program ? for example, a small company owner may pay partners or colleagues a percentage-based commission for recommending new clients. Occasionally, revenue sharing is utilized to share the earnings generated by a corporate partnership.
From push to pull:
In business, a push-pull system refers to the flow of a product or information between two parties. Customers pull the products or information they need on markets, while offerers or suppliers push them toward them. In logistics and supply chains, stages often operate in both push and pull modes. For example, push production is forecasted demand, while pull production is actual or consumer demand. The push-pull border or decoupling point is the contact between these phases. Wal-Mart is a case of a company that employs a push vs. a pull approach.
Infrastructure as a Service (IaaS):
Infrastructure as a Service (IaaS) is a subset of cloud computing that offers on-demand access to shared computing resources and data to PCs and other devices. It is a paradigm for ubiquitous, on-demand access to a pool of customizable computing resources (e.g., computer networks, servers, storage, applications, and services) that can be quickly provided and released with little administrative effort.
Platform as a Service (PaaS):
Platform as a Service (PaaS) is a class of cloud computing services that enable users to create, operate, and manage apps without the burden of establishing and maintaining the infrastructure usually involved with designing and developing an app.
Self-service:
A retail business model in which consumers self-serve the goods they want to buy. Self-service business concepts include self-service food buffets, self-service petrol stations, and self-service markets. Self-service is available through phone, online, and email to automate customer support interactions. Self-service Software and self-service applications (for example, online banking apps, shopping portals, and self-service check-in at airports) are becoming more prevalent.
Fast fashion:
Fast fashion is a phrase fashion retailers use to describe how designs travel rapidly from the catwalk to catch current fashion trends. The emphasis is on optimizing specific supply chain components to enable these trends to be developed and produced quickly and affordably, allowing the mainstream customer to purchase current apparel designs at a reduced price.
Reseller:
Resellers are businesses or individuals (merchants) that acquire products or services to resell them instead of consuming or utilizing them. This is often done for financial gain (but could be resold at a loss). Resellers are well-known for doing business on the internet through websites. One instance is the telecommunications sector, in which corporations purchase surplus transmission capacity or take the call from other providers and resell it to regional carriers.
Flat rate:
This model is used to describe a pricing system that charges a single flat price for service regardless of its actual use or duration. A company may establish a responsible position in a market if customers get excellent pricing before performing the service. The consumer benefits from a straightforward cost structure, while the business benefits from a predictable income stream.
Shop in shop:
A store-within-a-store, sometimes known as a shop-in-shop, is an arrangement in which a retailer leases out a portion of its retail space to another business to operate another independent store. This arrangement is prevalent with gas stations and supermarkets. In addition, numerous bookstores collaborate with coffee shops since consumers often want a spot to relax and enjoy a beverage while browsing. Frequently, the shop-within-a-store is owned by a manufacturer who operates an outlet inside a retailer's store.
Sponsorship:
In most instances, support is not intended to be philanthropic; instead, it is a mutually beneficial commercial relationship. In the highly competitive sponsorship climate of sport, a business aligning its brand with a mark seeks a variety of economic, public relations, and product placement benefits. Sponsors also seek to establish public trust, acceptability, or alignment with the perceived image a sport has built or acquired by leveraging their connection with an athlete, team, league, or the sport itself.
Enterprise unbundled:
Unbundling is a business practice that recognizes that a company may have three primary focuses: client connections, product innovation, and infrastructure. Moreover, three of these elements may coexist in big businesses, creating a complex model that needs significant resources to operate effectively. Thus, unbundling is a crucial idea for any enterprise's future success. Additionally referred to as deconstruction or disaggregation, this benign word refers to a dominating force that propels digital change into the heart of whole sectors.
Subscription:
Subscription business models are built on the concept of providing a product or service in exchange for recurring subscription income on a monthly or annual basis. As a result, they place a higher premium on client retention than on customer acquisition. Subscription business models, in essence, concentrate on revenue generation in such a manner that a single client makes repeated payments for extended access to a product or service. Cable television, internet providers, software suppliers, websites (e.g., blogs), business solutions providers, and financial services companies utilize this approach, as do conventional newspapers, periodicals, and academic publications.
eCommerce:
Electronic commerce, or e-commerce (alternatively spelled eCommerce), is a business model, or a subset of a larger business model, that allows a company or person to do business via an electronic network, usually the internet. As a result, customers gain from increased accessibility and convenience, while the business benefits from integrating sales and distribution with other internal operations. Electronic commerce is prevalent throughout all four main market segments: business to business, business to consumer, consumer to consumer, and consumer to business. Ecommerce may be used to sell almost any goods or service, from books and music to financial services and airline tickets.
Pay as you go:
Pay as you go (PAYG) business models charge based on actual consumption or use of a product or service. Specific mobile phone contracts work on this principle, in which the user may purchase a phone card that provides credit. However, each call is billed separately, and the credit balance is depleted as the minutes are used (in contrast to subscription models where you pay a monthly fee for calls). Pay as you go is another term for pay & go, pay per use, pay per use, or pay-as-you-go.
Tiered service:
Users may choose from a limited number of levels with gradually rising price points to get the product or goods that are most appropriate for their requirements. Such systems are widely used in the telecommunications industry, particularly in the areas of cellular service, digital and cable television, and broadband internet access. Users may choose from a limited number of levels with gradually rising price points to get the product or goods that are most appropriate for their requirements.
Solution provider:
A solution provider consolidates all goods and services in a particular domain into a single point of contact. As a result, the client is supplied with a unique know-how to improve efficiency and performance. As a Solution Provider, a business may avoid revenue loss by broadening the scope of the service it offers, which adds value to the product. Additionally, close client interaction enables a better understanding of the customer's habits and requirements, enhancing goods and services.
Layer player:
Companies that add value across many markets and sectors are referred to be layer players. Occasionally, specialist companies achieve dominance in a specific niche market. The effectiveness of their operations, along with their economies of size and footprint, establish the business as a market leader.
Low touch:
Historically, developing a standard touch sales model for business sales required recruiting and training a Salesforce user who was tasked with the responsibility of generating quality leads, arranging face-to-face meetings, giving presentations, and eventually closing transactions. However, the idea of a low-touch sales strategy is not new; it dates all the way back to the 1980s.
Recommended companies based on your search: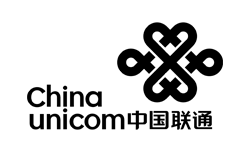 China United Network Communications Limited is principally engaged in the telecommunication industry. The Comp...
The Nippon Telegraph and Telephone Corporation, commonly known as NTT, is a Japanese telecommunications compan...

Karma is a pay-as-you-go mobile hotspot. You purchase the device for $99 and refill data onto it at the rate o...
You rock! Thank you for your interest.
Before starting the canvas download, we would like to ask you to pay with a tweet.
x
Before downloading the canvas, we would like to invite you to our newsletter, from time-to-time we will send you curated content about business strategy