This web app uses cookies to compile statistic information of our users visits. By continuing to browse the site you are agreeing to our use of cookies. If you wish you may change your preference or read about cookies
close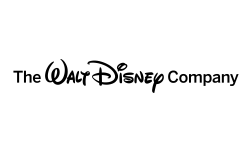 The Walt Disney Company, commonly known as Disney, is an American diversified multinational mass media and entertainment conglomerate headquartered at the Walt Disney Studios in Burbank, California. It is the world's second largest media conglomerate regarding revenue, after Comcast. Disney was founded on October 16, 1923, by Walt Disney and Roy O. Disney as the Disney Brothers Cartoon Studio, and established itself as a leader in the American animation industry before diversifying into live-action film production, television, and theme parks. The company also operated under the names The Walt Disney Studio, then Walt Disney Productions. Taking on its current name in 1986, it expanded its existing operations and also started divisions focused upon theater, radio, music, publishing, and online media.
Visit website
Average rate:
4
Number of votes:
1222
Digital maturity:
Digirati
Create better business strategies
using business model data
Vizo is a platform that searches, analyzes and visualizes the world's collective business model intelligence to help answer strategic questions, it combines the simplicity of business model canvas with the innovation power of mash-up method.
Start free trial
You rock! Thank you for your interest.
Before starting the canvas download, we would like to ask you to pay with a tweet.
x
Before downloading the canvas, we would like to invite you to our newsletter, from time-to-time we will send you curated content about business strategy